United has provided details today about changes that will be taking effect for its MileagePlus loyalty program from January 1, 2023. There are a couple of improvements being made, but the most notable change for many people who fly United will be that it'll become harder to earn status due to significantly higher earning requirements. Premier 1K members will also be disappointed with how many extra PQP they'll need to rack up in order to earn additional PQP.
You can find the full announcement here, but here's a summary of the changes.
Premier Elite Status Qualification Requirements
We'll start off with the bad news. Here are the current requirements for earning United Premier status by the end of 2022:
Compare that to the earning requirements that will come in to force in 2023:
For reference, PQF stands for Premier Qualifying Flights, while PQP refers to Premier Qualifying Points. As you can see, you'll need to earn 50% more PQF next year and 33% more PQP for each of the status levels versus what was required in 2022. If you'd like to qualify via PQP only, Silver and Gold status will require 42.9% more PQP, Platinum will require 50% more while 1K will require a whopping 60% increase in PQP. Ouch.
PQP Boost
Anyone who already has status with United (apart from those with Trial status) will receive a boost in their PQP numbers at the start of 2023 as follows:
Silver – 500 starting PQP
Gold – 1,000 starting PQP
Platinum – 1,500 starting PQP
1K – 2,500 starting PQP
Those starting PQP will go some way towards mitigating the increased PQP requirements in 2023 as it'll halve the increase for most of the status levels, but this won't help anyone who's trying to earn United status from scratch.
This head start will be offered at the end of 2023 towards status in 2024 as well.
Award Flights Will Earn PQP & PQF
One of the bright spots from these changes is that award flights will earn both PQP and PQF from January 1, 2023.
On the PQP front, you'll earn 1 PQP for every 100 miles redeemed, so a 50,000 mile award flight will earn you 500 PQP. 1K members will earn incremental PlusPoints via the PQP earned on award flights as well.
Award flights will also earn 1 PQF. That means you could – in theory – earn status solely via award flights whether qualifying via the PQP + PQF route or the PQP-only route. While that might sound exciting, in reality you'd need to be taking a significant number of award flights in order to do that. Having said that, this is definitely an enhancement seeing as award flights previously didn't qualify toward elite status earning requirements at all.
Increased PQP Caps Via Credit Card Spending
From 2023, you'll be able to earn up to 6,000 PQP through spend on the United Quest card (an increase from 3,000) and 8,000 PQP through spend on the United Club Infinite card (an increase from 4,000).
United is also increasing the total PQP you're allowed to earn via credit card spend across multiple cards from 5,000 PQP to 15,000 PQP. You earn 500 PQP for every $12,000 of spend, so you'd need to spend $360,000 per year in order to earn the maximum 15,000 PQP via credit card spend.
Removal Of Award Redeposit Fees
Another positive aspect of these changes is that all redeposit fees when cancelling award flights will be eliminated.
More PQP Needed To Earn More PlusPoints
Almost three years ago United revamped their upgrade program and introduced PlusPoints that can be redeemed to upgrade flights. When earning Platinum status you're awarded with 40 PlusPoints, with members earning an additional 280 PlusPoints once reaching 1K status. 1K members could then earn 20 PlusPoints for every 2,000 PQP earned once they'd reached that top status tier.
From January 1, 2023, 1K members will still be able to earn more PlusPoints, but you'll have to earn 3,000 PQP for each set – an increase of 50% on the current 2,000 level. Curiously, United's announcement doesn't mention how many PlusPoints you'll earn, instead only saying (my bolding):
Premier 1K members will earn incremental PlusPoints for every 3,000 PQP earned beyond 18,000 PQP.
That might simply be an accidental omission and that you'll continue earning in increments of 20 PlusPoints, but given the specificity they've provided with all of the other updates, I suspect that they're going to be both increasing how many PQP are required to earn more PlusPoints while simultaneously slashing the number of them you'll earn for said 3,000 PQP.
Even if the number of bonus PlusPoints you earn remains the same at 20 per increment, both the increased status qualification requirements and increased earning requirements for bonus PlusPoints will combine to greatly reduce how many you earn in 2023.
For example, let's say you earn 25,000 PQP in both 2022 and 2023. In 2022, here's how many PlusPoints you'd earn:
Platinum status = 40
1K status = 280
Bonus PlusPoints per 2,000 PQP above 15,000 PQP = 100
Total = 420 PlusPoints
Compare that to what your earnings would be in 2023:
Platinum status = 40
1K status = 280
Bonus PlusPoints per 3,000 PQP above 18,000 PQP = 40
Total = 360 PlusPoints
That's 60 fewer PlusPoints and that's based on the best case scenario of them not reducing how many PlusPoints you earn for every 30 PQP.
Final Thoughts
Although there are a few positive developments with these changes like award flights counting towards status and the elimination of award redeposit fees, these updates are, on the balance of things, much worse than they are good.
The key negative points are that from January 1, 2023 it'll be harder to earn elite status with United due to increased earning requirements, while 1K members will earn fewer PlusPoints.
It'll be interesting to see if passengers who currently frequently fly with United will move their loyalty over to American Airlines now that their AAdvantage loyalty program has made it significantly easier to earn status through all kinds of Loyalty Points-earning methods.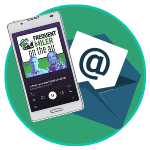 Want to learn more about miles and points?
Subscribe to email updates
 or check out 
our podcast
 on your favorite podcast platform.