Amtrak Rewards is offering up to 40% off awards from August 18 – 25, 2022 for travel through September 30th with blackout dates from 9/2-9/5/22. This could work out to be a fantastic deal for those with Amtrak points as it means you can get north of 4c per point in some situations — and perhaps even more!
The Deal
Amtrak is offering up to 40% off on award travel booked by August 25, 2022 for trips from today through September 30, 2022.
Key Terms
Flash sale on Amtrak redemption travel only available on Amtrak.com and the Amtrak app.
Redeem from August 18, 2022 2:00:00 PM ET through August 25, 2022 11:59:59 PM ET for travel from August 18 through September 30, 2022.
Blackout dates: September 2 and September 5.
Discount is not available on all departures and all dates.
Seating is limited, seats may not be available on all trains, or all times.
Routes and schedules are subject to change without notice.
Other terms and conditions may apply.
Quick Thoughts
I looked up a random date and route — Albany, NY to Washington, DC on September 20, 2022. Here are cash rates on the first couple of train options:
Here are the award prices for those same trains:
As you can see, business class costs the same 4,899 points on either itinerary and first class costs almost the same price. That creates some terrific values apart from the 6:55am business class option:
6:55am departure:

Business class = $107 / 4,899 = 2.18c per point
First class = $333 / 7,093 = 4.69c per point

10:05am departure:

Business class = $230 / 4,899 = 4.14c per point
First class = $342 / 7285 = 4.69c per point
I did not cherry pick those examples — they are literally the first two trains on the first date I searched.
Ordinarily, Amtrak points are worth up to about 2.9c per point, so I'm not surprised to see such high values with up to 40% off, but this nonetheless makes for a terrific time to redeem if you had train travel in mind over the next month. Certainly those who took advantage of the conversion from JetBlue while that deal was available can do quite well with this deal. I certainly regret not jumping on that while I could have.
While Amtrak isn't always the fanciest way to travel, I've taken Amtrak trains a handful of times over the past few years and there is something enjoyable about watching the scenery pass. Business class certainly provides a lot of extra space and comfortable seats.
Unfortunately, I don't have enough Amtrak points to take advantage of this award sale. Furthermore, there is no longer an Amtrak credit card, nor do they partner with any program for points transfers anymore to my knowledge — so you'll need to have stashed some Amtrak points for a rainy day in order to make it rain savings with this deal.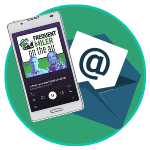 Want to learn more about miles and points?
Subscribe to email updates
 or check out 
our podcast
 on your favorite podcast platform.