Welcome to our week in review, where we recap this week at Frequent Miler.
There's no doubt that this week's big news has been the British Airways shopping portal promotion that is seeing double cash back rates at a wide range of stores. Whether we consider stores that are rarely increased in payout (like  Adorama) or those which are frequently pretty high (I'm looking at you, eBags), payouts at many retailers are at or near 15-month highs. Maximize your mileage by checking payouts at Cashbackmonitor and taking advantage of those that are higher than normal.  Be sure to check the laboratory for opportunities to double dip. (See our guide to Extreme Stacking if you're new to double dipping)
Of course, the main British Airways shopping story thus far has been the offer of 150 points per dollar at Match.com and the fact that points have thus far failed to track for the add-ons that many of us un-bundled to increase spend for more Avios. Some people threw in the towel and requested refunds — others only signed up for a basic subscription and have the correct number of Avios tracking. I'm in the "wait and see" camp. I'm still hoping for a payout on the full amount of spend, but time will tell whether or not it happens.
If you're looking to maximize your return at Amazon.com, this week Greg reported on how to Extreme Stack for purchases at Amazon. While there was some discussion in the comments about changes to the Amazon affiliate program on March 1st, it seems that following Greg's steps and the portal terms it should still be possible to earn a minimum of 7X on all Amazon purchases and perhaps as high as 11x. Alternatively, you may be able to stack 4x + 32% off if the stars align properly. The possibilities are numerous!
Speaking of earning, this week we pondered which card earns the most United miles per dollar. The answer turned out to be both complex and surprising. Hint: If you thought the Chase Freedom Unlimited maximized your earnings for United, you were wrong.
But if you were wrong, you'd be in (good?) company as Amex is also driving in the wrong direction. While there are a lot of things I love about the Platinum card, the annual fee isn't one of them. I actually imagine there are more Platinum cardholders who could take advantage of the Uber credits than those of us who can't, but I'm not sure it's a benefit that is going to sell anyone on getting the card. Still, I think the key we'll all be waiting for is the new signup bonus they attach to it when they officially update the card at the end of the month. With the highest annual fee of the mainstream premium cards, one would hope they also have the highest signup bonus in the works. Time will tell. Either way, at least the Priority Pass benefit is finally improving.
If you're hanging on to a limited balance of Singapore miles waiting to make a redemption, now may be the time to make your move. Singapore has announced award chart changes for flights on Singapore Airlines beginning March 23rd. Unlike others, I like the changes. Award prices are going up, but fuel surcharges are going away. Since Singapore Krisflyer partners with all of the major transferable currencies, it's easy to collect their miles.  Award prices will always rise — we've seen larger increases from other carriers. I'm glad that this increase was coupled with a significant decrease in the cash cost of award tickets.
Finally, it's good to be home.  Over the past month and a half, I've been thoroughly enjoying my travels, and this week I told you about a Marriott Rewards Category 5 sweet spot in the JW Marriott Phu Quoc.  I had a fantastic time there and look forward to going back someday. Still, cliché as it may be: there's no place like home.  It's good to be back, and I look forward to posting more regularly in the coming weeks and months now that I've returned.
Check back soon for some of the best stories from around the web and this week's last chance deals.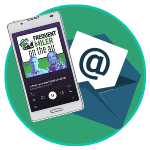 Want to learn more about miles and points?
Subscribe to email updates
 or check out 
our podcast
 on your favorite podcast platform.