In this Frequent Miler week in review around the web, read about a couple of new things coming — from phone booths (ok…maybe not new, but new) to a 3,000-mile bicycle path. Pick up on the RTW gems from Travel is Free, find out how service members can get ultra-premium cards fee-free and more.
They say that if you live long enough, everything comes back in style. I never thought I'd see a resurgence of the telephone booth, but lo and behold T-Mobile is doing it. I get the need for these and think it's an awesome idea that won't work.
This. Sounds. Awesome. I'm not a long-distance cyclist, but I might just become inspired to be one if and when this becomes a reality. If my son only knew that his mom and I are already planning summer vacation 2030….
This silly little tip from One Mile at a Time is something I didn't fully embrace until having a baby and needing more water for bottles: grab some from the gym. One time I went down at like 11pm and there was actually someone working out and I almost felt kinda bad walking in there without workout clothes or sneakers just to grab a bottle of water, but then I remembered that I'd probably paid half a bajillion points and a bogus resortination fee and I felt a lot less bad about taking their water. You probably shouldn't feel bad about it, either.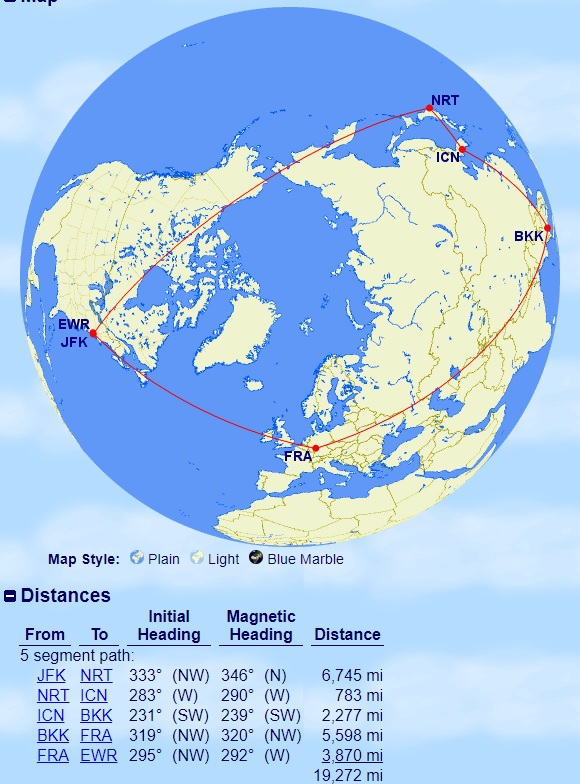 I am so disappointed in myself never to have taken advantage of the ANA around-the-world chart (despite the fact that I've said it is one of the great strengths of Membership Rewards). If only I had known about it when I started in this game (how many times have you said that before?). At this point, I'd be booking travel next year and beyond and be in need of three seats. Between that and the time invested in finding enough award availability with non-fuel-surcharge partners, I just feel like I doubt I'll get to this before they inevitably decimate the value of it. But little did I know that Aeromexico would have something worth considering if not for this post at Travel is Free.
---
I've long known that Amex waived annual fees for active duty military members, but I hadn't considered what other issuers do. In this post, Derp Report shares the timeline in just how quickly Citi will waive annual fees — which would make the Prestige card a lot more exciting. I would certainly encourage anyone serving in the military to take advantage of the ability to get awesome perks on ultra-premium cards without the fee.
---
That's it for this week around the web – check back soon for this week's month-ending last chance deals.