When it was discovered last month that Chase would be losing Korean as a transfer partner, I offhandedly mentioned that the announcement increased the value of Membership Rewards in my mind. A reader challenged me as to why a change at Chase would change my mathematical value of Membership Rewards points. He's right that there isn't a direct relationship, but the comment caused me to consider which currency is more valuable to me. Are Membership Rewards more valuable than Ultimate Rewards? Beauty is in the eye of the beholder. But here are 5 strengths Membership Rewards has over Chase Ultimate Rewards.
1) Membership Rewards has more airline partners
Korean didn't singlehandedly tip the scales on this, but losing Korean was still a major blow to Ultimate Rewards. There are a number of airlines that are both Chase transfer partners and Amex transfer partners. Some of these can be quite valuable, but they do not give a competitive advantage to Chase since they are shared by both programs. Here are the partners that overlap:
Partners with both Chase and Amex:
Air France / KLM Flying Blue
British Airways Executive Club
Iberia Plus
Aer Lingus AerClub
Virgin Atlantic Flying Club
Singapore KrisFlyer
JetBlue TrueBlue
Marriott Rewards
In addition to that list, Chase has two unique airline transfer partners:
Unique to Chase:
Southwest
United
However, Amex has ten* unique transfer partners:
Unique to Amex:
Air Canada Aeroplan
ANA Mileage Club
Cathay Pacific Adia Miles*
Delta SkyMiles
Etihad Guest*
AeroMexico Club Premier
Alitalia MileMiglia
El AL Matmid Frequent Flyer Club
Emirates Skywards
Hawaiian Miles
*Note: Etihad and Cathay are also Citi transfer partners
Right off the bat, Amex has strength in numbers. But beyond just the quantity, those partners have some excellent award chart sweet spots / advantages that make them stand out values. More on that in a minute.
2) Frequent transfer bonuses
While Amex and Chase share a number of common 1:1 airline transfer partners, Amex frequently offers transfer bonuses that make your Membership Rewards points worth more miles. There is currently a 40% transfer bonus to Avios (British Airways / Iberia) and within the last month alone we saw a 30% transfer bonus to Virgin Atlantic and a short-lived targeted bonus on transfers to Cathay Pacific. If Chase has ever run a point transfer bonus, I don't remember it.
For this reason, the shared partner list isn't necessarily equal. Amex frequently offers transfer bonuses to the following airlines:
British Airways / Iberia
Air France / KLM Flying Blue
Virgin Atlantic
This means that Chase is only really on equal footing with Amex on the following shared partners:
Singapore
Marriott
Note that I left out JetBlue. Chase recently added JetBlue as a 1:1 transfer partner and Citi has increased the ratio to 1:1 for premium cardholders effective 9/13/18. Amex is currently running a transfer bonus that brings JetBlue to 1:1. Will they keep the 1:1 ratio long-term? I'm not sure. At the moment, I'd have to give the edge to Chase / Citi, though JetBlue may become a wash.
Transfer bonuses from Amex can really help to exploit award chart sweet spots. For instance, with the 30% transfer bonus to Virgin Atlantic, one could book round trip first class to Japan on ANA for about 85K / 93K Membership Rewards points (depending on departure point), whereas the same awards would cost 110K / 120K without the bonus (from Chase or Amex). A difference of 25K points is not insignificant. Under the same bonus, it was possible to transfer 39K Membership Rewards points to land Delta business class to Europe — a savings of 11K points. One or two transfer bonuses maximized could mean getting a lot more mileage out of your points.
3) More credit card options
Chase currently offers 7 cards that earn Ultimate Rewards points (note that there are also some cards that still exist but are no longer available to new applicants). Amex offers 11 Membership Rewards-earning cards that currently offer public welcome bonuses (and 13 cards overall that earn Membership Rewards points). If you were able to get all 7 Chase cards with their associated public welcome bonuses, you would have 315K Ultimate Rewards points (though note this would be challenging as current language would prevent you from earning both Sapphire bonuses within 48 months). If you were to pick up the public welcome bonuses on all of the currently-available Amex Membership Rewards cards, you'd have 410K (targeted offers may bump that up significantly, though note that several flavors of Platinum are included — these points do not come without cost).
The key difference, of course, is that while Chase generally limits you to earning the welcome bonus once every 24 months, Amex limits you to once-per-lifetime unless you receive a targeted offer absent the lifetime language. Here is a list of the currently-offered cards that earn Membership Rewards points (click each card name to learn more about it and see its current offer):
Card Info Name and Link Only (no offer)
4) Better airline sweet spots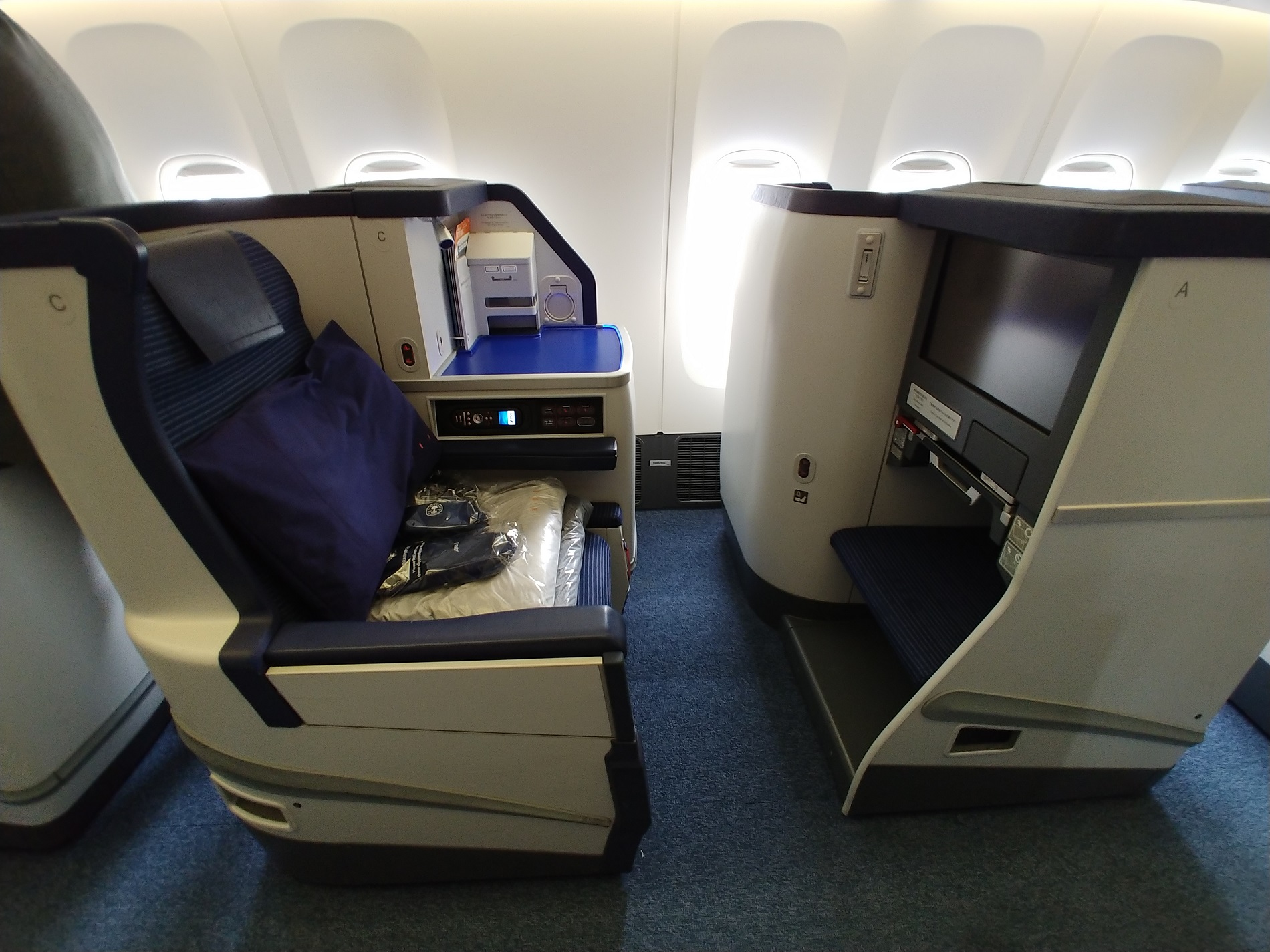 Compared to Chase, Amex offers unique partners with better award chart sweet spots. Here are a few Membership Rewards partner sweet spot highlights:
Air Canada Aeroplan:
-55K each way business class to Europe 1
-70K each way first class to Europe 1
-No fuel surcharge options to Europe: Aegean, Avianca, Brussels, Croatia, SAS, Swiss, Singapore, Turkish, United (or low surcharges on LOT)
-Cheap lap infant pricing: $50 or 5K in economy, $75 or 7.5K in business, $125 or 12.5K in first
Etihad Guest:
-"Old" AA award chart (i.e. 50K each way business / 62.5K first to Europe or Asia 1, 25K economy to Japan in off-peak season, etc)
-44K each way business class on Royal Air Maroc
-59K business class on Asia between the west coast and Seoul
-25K business class Prague to Seoul
ANA Mileage Club:
-From 75K round trip in business class on ANA between North American and Japan (90K round trip in high season)
-From 105K round trip business class on ANA to Australia
-88K round trip on partners to Europe
-104K round trip on partners to South Africa
-120K round trip on partners to Australia
-Awesome around-the-world chart
Add to those the strength of a transfer bonus to exploit the sweet spots in Virgin Atlantic Flying Club, Cathay Pacific Asia Miles, Flying Blue, or Avios and there is a ton of potential for really outsized value.
5) Round-the-world awards with ANA
ANA is a program that has really caught my attention this year for a lot of reasons, not the least of which is its around-the-world pricing on Star Alliance. These are subject to a number of rules (up to 8 stopovers, up to 12 total segments, no backtracking to name a few), but they can provide tremendous value. Here's a look at the chart.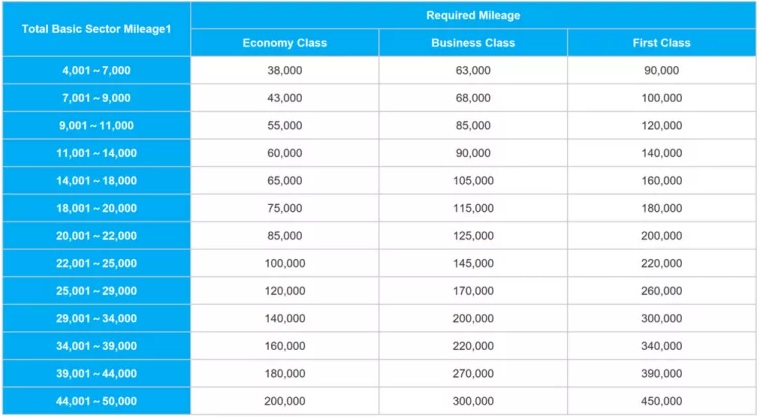 It is possible to build some pretty amazing values from that chart, particularly in business class. For example, for 115,000 total miles, fly in business class from New York to Tokyo to Seoul to Bangkok to Frankfurt to New York: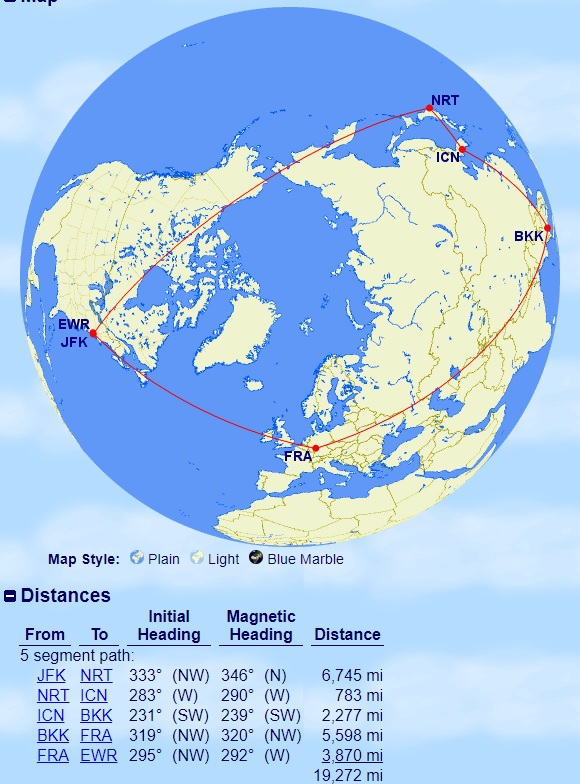 Or for 145K, fly from New York to Johannesburg to Istanbul to Delhi to Beijing to New York.
Those examples don't come close to the maximum number of stopovers or segments – play with routings at GCMap.com to get a feel for distances and you can see some amazing potential compared to buying separate awards. While I love having a variety of points to piece together my trips, it's just not possible to use any other transferrable currency to get that much mileage out of your points.
Bottom line
Membership Rewards is obviously a well-known program, but I think its strengths are often overlooked. Chase has strengths of its own — Membership Rewards doesn't have a hotel program to match the value of Hyatt to name one. But if you are looking to fly internationally, especially in premium cabins, Membership Rewards has some strengths that you shouldn't overlook.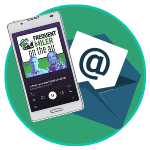 Want to learn more about miles and points?
Subscribe to email updates
 or check out 
our podcast
 on your favorite podcast platform.