On episode 53 of Frequent Miler's Ask Us Anything, Live, the team answered questions about which Citi credit card to start with (14:50), gift cards limiting money orders to $200 (12:50), and searching for Turkish Miles & Smiles awards (58:38). 
You can watch the whole episode here, or click the timestamps below to navigate directly to a specific question in YouTube.

00:00 – Start at the beginning
03:52 – Nick mentioned he previously made 2 FHR reservations on a Platinum card he was closing, hoping that if he cancelled the first, the system would be smart enough to credit the second.  Is there an update to this?
04:47 – Inks…I have 2 Chase Ink Cash, 2 Chase Ink Unlimited. 2 I opened in January, but 2 are older. The sign up bonus on the Chase Ink Preferred is too $$ for me. Good idea to close 1 or 2 to re-open? Anything to be careful about? Timing?
07:41 – Hey Guys, Thanks as always for such awesome content! Much Appreciated!Any data points on using AMEX $200 platinum credit on AA Status Buybacks? Any thoughts?
09:23 – I'm doing the AA Instant Status Promotion challenge and I'm about 39k away from keeping AA Platinum Pro. Any chance you can update the playing the game post with opportunities?
10:06 – Is there a way to book multi-city/open jaw using Lifemiles?
11:24 – When booking a delta flight (delta metal) via Virgin once you book the flight how get the flight to show up in the SkyMiles app?
12:50 – Are all gift cards limiting money orders to $200?
14:50 – I have lots of transferrable points in AMEX and Chase but have no credit cards or points with Capital One. Where should I start? What cards and what order should I proceed? I can MS big numbers.
18:40 – Dr Pepper, new Wyndham offer worth a mattress run?
21:16 – Where can I find a list of Hyatt hotels that has minimum stay requirement for award bookings? What are the ones you know off the top of your head? Here's two: Hyatt centric Waikiki beach, andaz Maui
23:05 – Any new data points on using Amex airline credit on filing up your United Bank?
24:37 – With the new promo from Delta about reserving hotels and get MQDs, are multiple rooms booked on a single reservation count towards MQD or only from one room?
25:07 – can you book Air canada operated flights that you can book with united saver awards using turkish miles and smiles
26:42 –  own both a Bonvoy AE card and the Chase Bonvoy card. I stay at Marriott rarely. If I just want to keep one card, which one should I keep?
29:40 – Gotta cancel citi thankyou biz to qualify for the bonus again in 2years. If I combine thankyou points, cancel card, transfer points will it use thankyou biz points since they have expiration date now?
30:42 – Can I purchase $200 in Amazon gift cards for the AMEX PLATINUM offer? FOR NICK
31:35 – If I ticket 2 AA awards on 2 different airlines for same day, will AA cancel one of the bookings closer to travel date
33:40 – Booked Emirates JFK-MXP. I finally found award availability to do a add on/stopover to London with Aeroplan but can't seem to get thru to Aeroplan to add on a flight for 5K. Any way around calling in?
34:55 – Is there a point were you have too many credit cards/ credit limit to were it can work against you?
35:45 – what do yall have planned for Japan? where are yall going in Japan
38:48 – Question for Nick: how do I convince my wife to go on free Carnival and Holland America cruises with me?
42:11 – Which hotel points or program provides the best value for people who want to maximize the number of hotel nights, and do not care as much about luxury hotels?
44:05 – Has anyone heard any news in regards to what is going on with Citi, specifically their updated Travel portal and potential new credit cards?
45:08 – I have 3 Marriott certificates that I got for opening Bonvoy Boundless card that are expiring next month. Any chance they will let me extend them. Any strategy to get an extension?
47:38 – I'm assuming y'all have gone over the Hyatt deval already but I'm wondering if you managed to find any bright spots in all of the changes?
49:42 – Which hotel card is best to get if you have no hotel preference? Is the World of Hyatt card even relevant anymore compared to the Hilton Aspire.
50:53 – What airline status are each of you chasing? Does your player 2 chase the same or a different one?
54:26 – Best hotel/flight recommendations for bora bora specifically using points? 57:27 – Was the recent Tahiti award availability a unicorn or will more availability open up later this year say August?
58:38 – Is there a trick to book a star alliance award ticket on Turkish Miles & Smile? Every time I search for an award ticket on Turkish airlines to fly within the states I get "no tickets are available"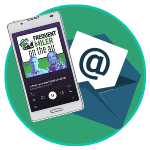 Want to learn more about miles and points?
Subscribe to email updates
 or check out 
our podcast
 on your favorite podcast platform.