Earlier today, Gary Leff at View from the Wing published a post titled, "To Everyone Leaving Marriott for Hilton: You're Nuts.". I respectfully beg to differ — while I often enjoy Gary's take on things, I can't agree with him here. In short, I think Gary's nuts to consider Hilton a non-starter. Lucky at One Mile at a Time beat me to the punch as to several of the reasons why I strongly disagree with Gary, and I'll mostly defer to his post on those reasons rather than reiterating all of them (I encourage you to read both takes). Suffice it to say that I agree with Lucky's sentiments and rationale. And I'll add on to the debate with this question: What is the single most important thing that drives repeat business and enduring loyalty? I'd unequivocally say it is customer service. That is of course not limited to loyalty programs: it is why I have long shopped at L.L. Bean when in need of the types of products they carry and why when hunting for a new car I refused to waste any time with a salesperson who didn't answer the questions I presented in my first email. And it is one more reason why I think it is crazy to blindly stay loyal to Marriott (though far from the only reason).
If you're happy with Marriott, stay happy
I should start with the obvious: if you stay 50 or 75 or 100 nights per year at Marriott properties and you're happy with the program, by all means stick with it. If the merger hasn't been much of an issue for you and the positive changes outweigh any frustrations, that's great. I'm not suggesting that it is nuts to be loyal to Marriott, but rather that it is nuts to consider Hilton a non-starter when they are providing a lot of pluses in columns where Marriott has produced minuses for many of us over the past few months.
Customer service is key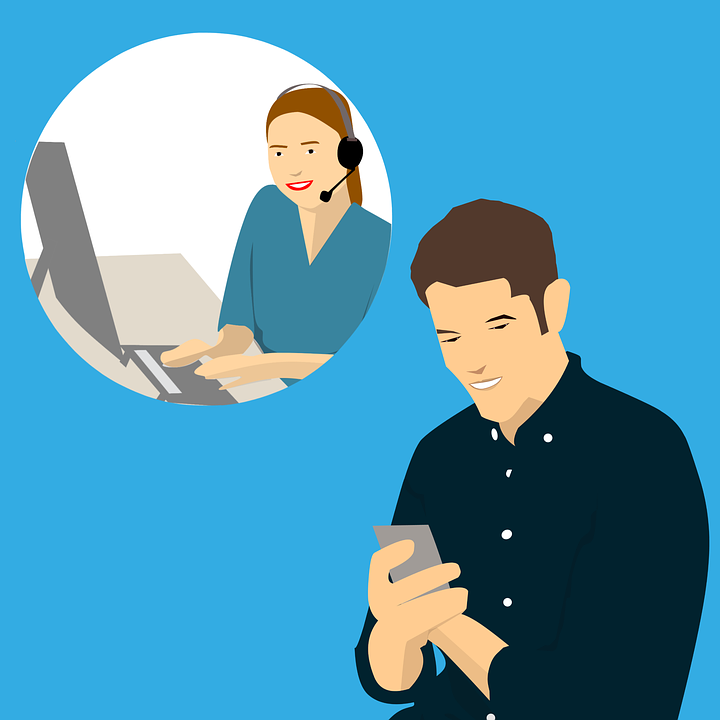 As noted at the top, customer service is a key driver of customer loyalty. While high-end hotels often have comfy beds and classy-looking fixtures, at the end of the day I think that you are paying for a better-than-average customer service experience. I've stayed in hotels that had a firmer mattress than I'd like and I've enjoyed the coffee selection in some hotels more than others, but I honestly can't really remember which ones had the coffee I liked or which ones had a plusher or firmer mattress.
However, I can tell you about the time recently when my entire family got sick at the Conrad Fort Lauderdale and they gave us a 6pm late checkout for 3 rooms. And that was after giving me a free upgrade from a standard room to a 2-bedroom oceanfront residence for 5 nights on one of the rooms.
I can tell you about the time when I asked for a late checkout of 2pm at the Conrad Dubai and how the lounge agent, upon hearing that my flight out wasn't until 9pm, told me that a 6pm checkout would make more sense (complimentary, of course).
I can tell you about the time I had a reservation for a Hilton property in Detroit for New Year's Eve with plans to see my Lions play the Packers on New Year's Day — only for the NFL to change the schedule the week of the game; changing an afternoon game to a night game meant I wouldn't be able to make my flight out. I canceled flights and sold the tickets, but forgot about the room until New Year's Eve. I called that morning to cancel and not only did they not charge me any sort of no-show fee, they refunded my points in full. Oh, and part of the reason for that is probably because the hotel was sold out when I made the reservation — thanks to my Diamond status, I was able to book a "Diamond guarantee" room on points.
I can tell you about the amazing breakfast I enjoyed for a couple of mornings at the Conrad Tokyo as a Hilton Gold member — courtesy of a $95 credit card — and how Hilton didn't try to add on an "urban destination fee" to my free night stay.
I can tell you about the time when the Hilton Omaha proactively upgraded me to an executive (lounge-level) room during the Olympic Swim trials and I got to share the floor and lounge with Olympians and their families. I got that upgrade as a Gold member.
I can tell you about the free breakfast with Santa we enjoyed at a local Hampton Inn last weekend — not just for guests of the hotel, but the entire community having been invited via an ad in the local paper.
I can also tell you about the consistently warm welcome I've found from Hampton Inn to Hilton Garden Inn to Conrad properties — both in the US and abroad. While I have had excellent stays at properties in other brands, I haven't found the consistency from top to bottom with other chains. In fact, while Hyatt blew me away with customer service on a number of occasions as a Diamond and then Globalist, they also fell short on an equal number of others. I've admittedly had far fewer Marriott/SPG stays in the past few years, and some have been excellent, but most haven't been more notable than stays at their competitors. YMMV of course, but that variance is precisely what attracts me to Hilton, where I've noticed much less variance.
And those are things that keep me coming back to the Hilton brands – I often get a customer service experience that beats what I get at other hotels. To me, that's the cornerstone of a loyalty program. I'm not going to be loyal to someone that doesn't treat me right. And from the IT nightmares of the merger to hotels not being bookable with free night certificates for months into the program (and in some cases changing tiers during that time) to the complexity of the breakfast benefit to the delays in point refunds for cancellations to the subset of people who picked up the Ritz card (rightly) expecting status and who (inexplicably) haven't received it (despite the fact that many others did receive the Platinum status expected), Marriott just hasn't seemed to be treating people right. I'm disappointed in that: I had high hopes with many of their promises. And they certainly have improved Marriott Rewards in many ways with some of the positives of the SPG program, but you just can't ride on the coat tails of those things forever. Four months into going live with a new program is long enough to have worked out those kinks (or else it never should have gone live in August).
Some things that Hilton does right
One thing I think Hilton absolutely gets right: the lack of nickel-and-diming folks on award stays. The practice of adding resort or destination fees onto free night stays is to me highly disrespectful of the customer's loyalty. I say that as someone with free night stays booked at Marriott next year where I will have to pay those fees. Some will say I'm not voting with my wallet on that, and I can't disagree — but I'll say that it puts a bad taste in my mouth before I walk through the door, and makes me less interested in remaining loyal to Marriott beyond the year of easy elite status I got via the Ritz-Carlton credit card. Hilton gets a win in my book for starting things off right: a free night is a free night.
Beyond that, Hilton does free breakfast right. Whether you get your Gold status via the $95-yearly Hilton Ascend card or Diamond status via the Hilton Aspire Card (which costs $450 per year but provides far more value than that in my opinion), you enjoy free restaurant breakfast at the vast majority of the Hilton footprint.
There are a handful of properties (mostly Waldorfs) that worm their way out of that, but by and large you get actual breakfast, whether at a resort or a Hilton Garden Inn by the airport. Why would I choose a Courtyard property, where I'll get a couple of $10 vouchers at best, over a Hilton Garden Inn, where I'll get the buffet? Don't get me started on trying to figure out whether I even get breakfast at a Moxy or AC or Le Meridien or the varying complexity of the bajillion Marriott brands and their different policies and exceptions. For goodness sake: we had to make our own searchable chart to figure out whether or not you get breakfast. I can't just go directly to Marriott.com and book. I need to have Frequent Miler open in a separate window so I can accurately compare properties.
Furthermore, guaranteed lounge access for simply having the Aspire card is another valuable benefit that has saved me money.
Don't get me wrong, I don't travel across the world with the goal of eating all of my meals in the hotel lounge. But I do travel often enough that it saves me real money when I can grab that afternoon coffee and snacks for free or it enables me to substitute dinner with appetizers in the lounge one night so I can enjoy a more lavish dinner out the next night or two. I get that at some Marriotts. But as an example, I stayed at The Algonquin in New York City this year. There's a "destination" charge, so using my points didn't equal a free stay. And then the lounge is closed on the weekends, so I received a daily credit that wasn't enough to cover both an entree and a cup of coffee (the hack here is that you should pick up a free cup of coffee when you come off the elevator, steps away from where you'll sit for breakfast and be charged eight bucks a cup for the same coffee). How does that engender loyalty?
Marriott definitely has some advantages
I don't mean to ignore the fact that you may get upgraded to a suite at Marriott, and I'll readily admit that I have gotten a suite every time I've used the Marriott app to chat before arrival this year (though these were mostly Fairfield / TownePlace type properties) and I got a great suite at The Algonquin. I do wish Hilton would guarantee me a suite if it were available.
I also greatly appreciate guaranteed late checkout and have booked Marriott/SPG/Hyatt over Hilton specifically because I needed the room for a mid-day video conference and couldn't wait until the morning of check-out to ask for a late checkout at a Hilton. On the other hand, I've never had anyone outside of Hilton proactively offer me a 6pm late checkout. It's happened to me twice at Hilton properties. I've not once been turned down for a late checkout at a Hilton — which certainly might just be luck and a reflection of the fact that I'm not traveling on a weekly basis and/or at peak periods. I can't book a Hilton counting on late checkout though, and that's a shame as it will push me to other chains when I know I need it in advance. Still, my experiences with this benefit at Hilton have exceeded my experiences at Hyatt and Marriott. In fact, I've had to push back for a 2pm checkout as a Globalist member a number of times at Hyatt properties (where 4pm should be guaranteed). I haven't yet had to push for a late checkout at Marriott, though I've not needed one many times yet either.
Hilton credit cards are more rewarding (manufacture free nights with less spend)
Finally, Gary points out the fact that Hilton isn't rewarding enough. See Lucky's post for why I think that's hogwash: I can almost always earn 30-54 points per dollar spent at Hilton properties between their promotions and using a Hilton credit card to pay. Lucky has more on that (see his post linked in the first paragraph of this post). I'll add to his argument that since you can buy Hilton points for half a cent each several times a year, free nights at top-tier properties are significantly less expensive than their 100K counterparts will be when Marriott introduces Category 8 peak pricing next year — especially when you also figure in the cost of resort / destination fees at those Marriott hotels along with their high point cost. You can straight up buy the points for an overwater bungalow in the Maldives for $380 per night (after figuring in the 5th night free) — and get decent elite benefits at that property from what I've read.
Let me add to that that I'm generally earning 30-54 points per dollar on paid Hilton stays and word on the street is that those points may soon regularly be redeemable for half a cent each at Amazon — a return of 15 to 27% on paid stays.
Furthermore, many readers of this blog are interested in generating points for free night awards. Greg wrote a full comparison post in which you'll see that by strategic credit card spend, you can earn free nights at Hilton properties with significantly less spend than it'll take at Marriott properties (and I'll note that Greg wasn't taking peak pricing into account for the top-end Marriott properties). That's less spend whether at bottom-tier, "average", or top-tier hotels.
Bottom line
I'll readily admit that I got off on a tangent with this post — but when I read Gary's post this morning, I just couldn't disagree with it more. Hilton is far from perfect. I can understand the frustration most people have with Hilton: the difficulty of getting far outsized value from the points and the lack of unique properties. That said, they've won me over with excellent customer service and a consistency of experience. Those considering leaving Marriott for Hilton are right to consider those things as important motivators for loyalty and not to stay loyal to Marriott simply because they have former SPG properties in the fold and have adopted some of SPG's finer qualities. There have been plenty of things they haven't done well, and I just don't have similar complaints about Hilton.
To be clear: it doesn't make sense for all Marriott elites to switch business to Hilton. But those who do consider doing so are less nuts than those who don't even think about it.