In a surprise move that I don't think anybody saw coming, as reported by The Points Guy this morning, Alaska Airlines and American Airlines are scrapping plans to reduce their partnership and rather expanding it. Furthermore, Alaska will join the oneworld alliance. While on the one hand I'm not disappointed to have a multitude of options for earning and using Alaska Mileage Plan miles, we do not yet know what the new award charts will look like. I imagine that some of the standout values currently available may change over time, so it's worth keeping an eye out for opportunity with Alaska Mileage Plan. It is also well worth pursuing Alaska Airlines status now as the requirements are relatively easier and could be particularly useful when they join oneworld.
Expanding the partnership with American Airlines
While we had previously reported that Alaska would cut back on its partnership with American Airlines effective March 1, 2020, that plan is now nixed in favor of an expanded partnership with American Airlines. Exact codeshare routes haven't yet been announced as there are some regulatory hurdles, but it will once again be possible to earn Alaska Mileage Plan miles on more American Airlines routes as the partnership expands.
It is great news that members of both programs will retain the ability to redeem awards for travel on both airlines and it will be great to see the ability to still earn Alaska miles on at least some American Airlines flights (and presumably all routes at some point when Alaska joins oneworld). Elite members should also enjoy reciprocal benefits — again, full details haven't yet been released, but the news is positive.
What will happen with Alaska's award charts?
Alaska Mileage Plan currently maintains separate award charts for each partner airline (you can find those charts here). One would expect that they will at some point be forced to consolidate this and at the very least create a new oneworld award chart. While it's possible that Alaska will have an awesome award chart, I think it is hard to imagine that current sweet spots will remain intact.
One huge advantage of current Alaska Mileage Plan awards is that they allow a free stopover even on a one-way award ticket, which makes it easily possible to see two destinations on one award (or to tack on a "free" one-way at the end of a return trip in some cases). Will that remain with oneworld? It's hard to say.
However, I imagine that Alaska's particularly generous award charts for travel on oneworld airlines Japan Airlines and Cathay Pacific are likely to change and most likely not for the better.
As a reminder, here is the award pricing for travel on oneworld member Japan Airlines to/from Asia:
And here is pricing for travel on Cathay Pacific to/from Asia:
Both business and first class are incredibly reasonable. Further, with Cathay Pacific, it is possible to fly from the US to Hong Kong to Johannesburg, South Africa in first class with a free stopover in Hong Kong for just 70K miles. Here is the chart for travel from the US to/from Africa on Cathay Pacific.
Current coronavirus concerns aside, that last one above is an amazing deal that has long been one of the shining stars of the Alaska partner award charts and it is the spot I imagine least likely to last upon joining oneworld.
I further think it is possible that we'll see a devaluation in terms of the ability to redeem just 55K miles to fly to Australia in business class on partners Qantas and Fiji Airways, so those are other awards to consider sooner rather than later. I can't see any of the above awards decreasing in price.
All that said, we do not yet know what the award chart(s) will look like when Alaska joins oneworld and at this point we have a decent amount of lead time since the change is expected in mid-2021. Still, Alaska didn't instill confidence a few years ago when they massively devalued the Emirates chart overnight. If you're interested in travel to/from Asia in premium cabins with Alaska miles, I think the time to plan is before 2021.
What will happen with Alaska's other partnerships?
Alaska's current partnerships include both airlines that are not in alliances (like Emirates and Icelandair) and several that are in non-oneworld alliances (Star Alliance member Singapore Airlines and SkyTeam member Korean Air among others). At the moment, Alaska says that they intend to keep those partnerships. Time will tell how that shakes out, but I wouldn't be surprised to see some of those partnerships go.
Earn Alaska elite status now
If you have the ability to work towards Alaska Airlines elite status, now may be a great time to do so. As a reminder, here are Alaska's tiers and qualification requirements:
If you're primarily earning through Alaska, requirements are relatively low compared to other oneworld airlines. If you're flying on elite partners, MVP Gold is still pretty reasonable at 50,000 miles. With Alaska's frequent flyer program offering good rates of return on its own flights and terrific returns in some partner premium cabins, having elite status can be well worthwhile. If it also means the ability to snag oneworld benefits starting in 2021, that could be valuable for many readers. Alaska does offer a status match program, which could make it easier to get the ball rolling on moving business to Alaska.
One Mile at a Time points out that Alaska may change status requirements with the move toward oneworld, so now may be an opportune time to match / earn Alaska status.
Bottom line
This is big news. While we don't yet know what the award charts will look like when Alaska joins oneworld, the fact that they offer a program where you still earn 1 mile per mile flown and their longstanding competitive award charts make this feel exciting. Certainly the expanded partnership with American and eventual reciprocal elite benefits will be welcomed by Alaska elite members. It may be prudent to keep an eye on opportunities to take advantage of some of Alaska's current oneworld sweet spots as I think it is at least possible if not likely that we will see some unfavorable changes in those charts when Alaska joins up officially in 2021, but I wouldn't be surprised to see them maintain a free stopover, which would be great to see. Time will tell.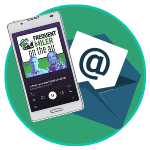 Want to learn more about miles and points?
Subscribe to email updates
 or check out 
our podcast
 on your favorite podcast platform.