Wyndham Rewards has announced today that they are increasing the number of points that members can purchase in a year and they are putting points on sale. Previously, members could purchase a max of 10K points per year. Effective today, members can now purchase 45K  points per year. Further, Wyndham is offering a 40% bonus when you buy points now through May 11th that will make for a cost of just under 1c per point.
The Deal
Wydnham Rewards has increased the purchase limits for points and has also launched a bonus on point purchases. Members can now buy up to 45,000 points per year. Today through May 11th, 2020, they are offering a 40% bonus on purchased points
Direct link to buy points via the 40% bonus promotion (look for the "Purchase Points" box and click "Buy Now")
Key Terms
Between April 17, 2020, 12:00:01 am EST and May 11, 2020, 11:59:59 pm EST (the "Promotion Period"), Wyndham Rewards members who purchase Wyndham Rewards points from points.com receive additional points in the amount of 40% of their point purchase (the additional points earned pursuant to these terms, the "Bonus").
Members can purchase points in increments of 1,000, up to 45,000 points per calendar year.
For gift transactions, the purchased points and the Bonus are awarded to gift recipient. Only purchases made online are eligible for this offer.
Points will be posted to the recipient's Wyndham Rewards account within 72 hours after the completed transaction.
Points purchases do not count toward Member Levels.
All points.com transactions are final and non-refundable, and prices are in USD.
Quick Thoughts
Wyndham ordinarily charges $13 per 1,000 points. With this bonus, they're adding 40% more points — effectively 1400 points for $13 or about 0.93c per point.
That's not necessarily an amazing deal, but it certainly can be good in the right circumstances. Keep in mind that while Wyndham offered all properties for 15K points per night for a couple of years, they went to an award chart with 3 levels: 7.5K, 15K, or 30K points per night. With this sale, you are effectively buying nights at a cost of $69.75, $139.50, or $279 per night depending on the redemption level if your preferred hotel.
There are many circumstances where that won't be a deal, but there are many others where it may, particularly when special events drive prices abnormally high. I remember a couple of years ago when Travis at One Mile at a Time wrote about booking a Wyndham property with points that at the time was charging more than $1000 per night because of an eclipse passing over North America. Then there was the time when they ran a promo where I was able to book an entire 9 bedroom mansion in the English countryside for 15K points per night.
Of course, given the current COVID-19 pandemic, the timing on this is bad for travelers. That's obviously why they've increased the limit and put points on sale: I'm sure that revenue is hurting at the moment and this is a way to bring some bucks in the door. It's not really a time that I'd get excited about gambling on points, but YMMV.
Speaking of gambling, keep in mind that Wyndham is partners with Caesars Rewards, so these points can be moved from Wyndham to Caesars and used for redemptions with them. I don't think you're likely to get much better value than the cost of purchase here, but maybe you can.
Points purchases are processed by Points.com, so I don't think it will trigger any category bonuses. I couldn't find Wyndham on Points.com through a shopping portal, so I don't think there's a way to stack this one.
Overall, this is likely to be of interest to a niche group, but I'm glad to see the ability to buy a more useful quantity of Wyndham points in the future.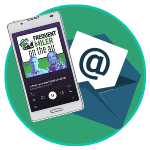 Want to learn more about miles and points?
Subscribe to email updates
 or check out 
our podcast
 on your favorite podcast platform.