Travel with Grant reports on what might be an appealing timeshare offer for some folks with Wyndham points as 9 participating resorts are offering a 2-night stay for 7500 total points through "Extra Holidays", which is Wyndham's timeshare arm. You'll have to attend a 2-hour timeshare presentation, so it's up to you as to how much that time spent saying no is worth (and you should read Wyndham timeshare presentation: Get your "No" face on in preparation to know what to expect).
The Deal
The following Wyndham properties are currently offering a 2-night stay for 7500 points when you also attend a 2-hour timeshare presentation and book by December 26th and complete your stay by January 2, 2021:
Key Terms
Can book for up to 2 adults and 2 children
Must attend a 2-hour timeshare presentation
Parking, taxes, and any gratuities would be additional (though Grant shows an example with $0 in taxes)
See the offer page for full terms
Quick Thoughts
While they call this as a 3-day / 2-night offer, I hate that method of advertising a hotel stay. If I go stay in a hotel tonight, is it a 2-day stay? Of course not. It's a 1-night stay. And so that's the deal here: you get a 2-night stay for 7500 points and have to attend a timeshare presentation while you're there, which will obviously eat into your one full day at the property, ensuring that you'll basically be going to hang out for an afternoon at the pool or something (assuming the pool is open in the current environment).
That said, I know many people who are looking to just get away for a night or two and doing so in a timeshare-type property means that you'll have a kitchen for preparing your own meals and likely outdoor facilities that will make for what are probably safe activities (obviously this varies by location). If you live within driving distance of one of these, this deal could make for a nice little getaway. I took a glance at the one in the Poconos and the pictures on the website didn't look bad.
Remember that Wyndham Rewards is a Capital One transfer partner, so those with Capital One "miles" could make a transfer.
I haven't been to a timeshare presentation in years, though I did try (unsuccessfully) to replicate Stephen's deal in Myrtle Beach (at the time when I went, they were offering 30,000 Wyndham points if I went to a presentation and paid them $99 for the luxury of sitting through it. I passed on that. But it's worth noting that if you live within a somewhat near distance of one of these properties, you may alternatively be able to score points or a discount on a longer stay by attending a presentation without even staying at the property.
Still, if you're looking to get away right now, this could be a deal. Given that the terms state that the rooms can accommodate up to 2 adults and 2 kids, my timeshare presentation strategy would ordinarily be to bring my newborn so that he'll cry through the presentation and get me out of there early, but I thought that as I wrote this post and something told me he may not be a team player on that.
Grant has a lot more detail on this deal, so see his post for more.
H/T: Travel With Grant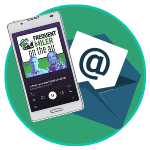 Want to learn more about miles and points?
Subscribe to email updates
 or check out 
our podcast
 on your favorite podcast platform.