In Tim's post on Thursday, he covered the changes to the lineup of Marriott credit cards. Buried deep within that detailed post, some readers may have missed the golden nugget: the no-longer-available-to-new-applicants (but likely still-available-via-product-change) Ritz-Carlton Visa Infinite Card is without a doubt the best value in the Marriott credit card lineup (some will no doubt find the Brilliant card worthwhile, but in my opinion the Ritz card offers the most objectively strong value proposition). I think Ritz cardholders made out very well with the current changes — and those with other Marriott cards might want to consider product changing at the right time. I have two separate opinions as to when that time is that I'll cover within this post.
Ritz card gets the new 85K free night cert, keeps the old annual fee
The exciting news for the Ritz-Carlton Visa Infinite card is that the Ritz card's annual free night certificate is getting an upgrade: moving forward, the card will get an annual 85K free night certificate rather than the previous 50K free night certificate (to be clear, this will only apply to newly-issued certificates moving forward, not retroactively to already-issued certificates). What makes that all the more exciting is that the annual fee will not increase on the Ritz card.
As a reminder, the annual fee on the Ritz card is $450 (some cardholders who opened the card years ago when it was still available for new applicants may pay even less; my Ritz card was grandfathered into a $395 annual fee). The card comes with a $300 annual travel credit that can be used for a pretty wide array of travel charges. I've used mine for baggage and seating fees on many low-cost carriers (both in the US and Europe) among other things. See this post for other things that have been credited, but keep in mind that it is very agent-dependent since you do need to call or send a secure message to apply your credits to qualifying charges.
Ritz cardholders will not get the additional elite nights being offered on the newly-enhanced Brilliant card, nor will Ritz cardholders get other benefits afforded to Brilliant cardholders like automatic Platinum Elite status or the annual choice award with big spend. Those things certainly may be worthwhile for some folks.
Still, for someone who stays enough nights each year to already reach Platinum status (and therefore not need it granted by virtue of holding the Brilliant card), the Ritz card will likely have a more compelling value proposition. Even if you only value the annual travel credits at 80% of their face value, you're getting an 85K annual free night certificate for a net "cost" of $210 after you factor in the value of the travel credits.
To product change to the Ritz card, you would need a Chase Marriott card that has been open for at least a year (Chase typically won't let you product change before you've had your card open for a year). Given the ability to product change to the Ritz card, I'm not sure why one would want to pay $250 per year for the mid-tier Marriott Bountiful card over product changing to the Ritz card (whether that means product changing your existing Marriott card or opening a new Bountiful card and product changing a year from opening). The Chase Marriott Bonvoy Bountiful requires $15,000 per year in spend to get a 50K free night certificate whereas the Ritz card offers an annual 85K free night certificate at less net cost (after travel credits) and without the required spend. When you additionally consider the excellent travel protections and Priority Pass offered on the Ritz card, it is clearly a better value proposition long-term.
The $250 cards are a confusing disappointment
While Tim covered this, it's worth reiterating that the $250 cards just aren't nearly as good a value long-term as either the $95 cards or the Ritz card. I am almost completely befuddled by the new Bonvoy Bevy and Bonvoy Bountiful cards. Not only is this naming convention impossible for anyone but a full-time blogger to follow (and even then I have to keep triple checking my work because I am confused), but the benefits here make little sense from a consumer standpoint.
I fully understand why Chase and Marriott are trying the free night certificate on the $250 card to annual spend. Clearly, they want to give you a reason to use the card rather than get it and put it in a sock drawer.
But I have to wonder what they were thinking here. The target market on the $250 card has to be people who were already willing to pay $95 per year but who were not previously willing to pay $450 (the old annual fee on the premium card, now $650). I have a hard time imagining who among that group that wasn't willing to shell out $450 wants to shell out an additional $155 over the cost of a $95 credit card and not get an automatic annual free night certificate like they would with the $95 card? I just don't see where the selling point is for that group. Sure, the mid-tier card has some 4x categories, but 4x Marriott points isn't a leading return even within those categories, so committing $15K spend each year even if entirely within the 4x categories comes at some cost versus the best alternatives.
And for new cardholders who have never had a Marriott card — for example, the business traveler who stays in Marriott hotels because the company reimburses their stays but who probably isn't fluent in rewards credit cards — imagine the prospect when someone says "You can get Card A for $95 and get a free night every year that's very easy to use for more than $95 in value or you can pay $250 for one of these other cards and you also need to spend $15,000 every year on the card in order to get a free night that should probably be more valuable than the $250 annual fee". I just don't find it intuitive or simple enough for the target market to realize the value (and indeed it require some effort even for advanced credit card enthusiasts to get better value out of the $250 cards than the $95 card).
To be clear, I do think that a 50K free night certificate can be worth much more than $250, but you'll need to work a bit to find situations where it's worth more. Conversely, a 35K free night certificate (like the annual free night certificate that comes with the $95 Bonvoy Boundless card) is very easy to use for more than $95 value. Even if you burn that certificate at a fairly suboptimal airport hotel for a quick overnight before or after a flight, there's a good chance you can get better than $95 in value without trying very hard. Using the 50K certificate to better-than-$250-value certainly isn't impossible, but it requires more effort at maximization.
Again, I think the problem they are trying to solve is people who get a card and sock drawer it for the free night. Obviously Chase moved away from that model with the World of Hyatt business card and clearly they are going for a continuation of the spend-for-a-free-night model, but it just seems backwards to introduce that model on the mid-tier card. The Bountiful doesn't feel more premium than the Boundless (nor does it sound more premium now that I type that sentence out).
When to product change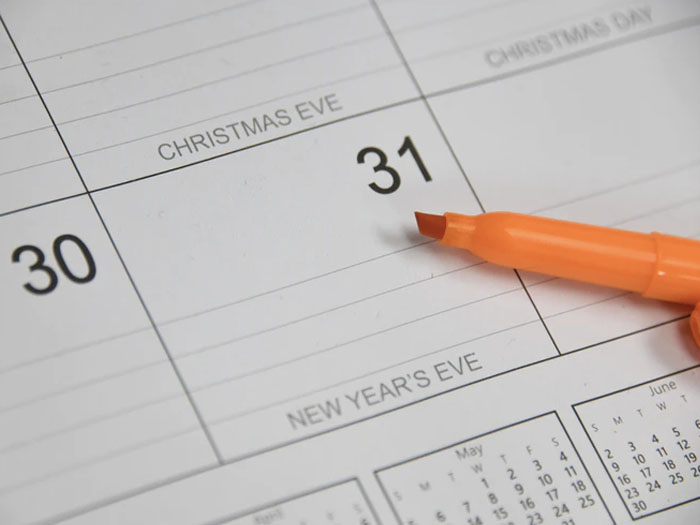 The big question for current Boundless or Bold cardholders who want the Ritz card is when to product change your from your Marriott Boundless or Bold card to a Ritz card. My understanding (as Tim noted the other day) is that your anniversary year will change upon product change and your first annual free night certificate will come a year from the date you product change.
That means that if you just recently received your most recent free night certificate on your Bonvoy Boundless card, now is a great time to product change if you determine that you want the Ritz card (keeping in mind Marriott's really complicated rules in terms of how Ritz card acquisition will affect your ability to earn welcome bonuses on other Marriott card(s) you might want).
On the other hand, if you are due to soon receive your next annual 35K free night certificate on your Boundless card, you probably want to wait until after that certificate is issued before changing to the Ritz card. If you change to the Ritz card now (before your next 35K cert), you'll end up missing out on that certificate and waiting for a year from today to receive your first Ritz cert. Better to get your 35K cert first and then product change to the Ritz so that next year's cert is an 85K cert.
But what about everybody else who is somewhere in the middle of the cycle? The answer here is not so clear.
Chase has a long history of keeping alive cards that are no longer available to new applicants. Many of us still have Chase Ink Plus cards or various old United Presidential-type cards or IHG cards, all of which haven't been available to new applicants for years. However, a common thread on a number of those no-longer-available cards is that, in many cases, they are no longer available for product changes, either. In other words, if you still have your Chase Ink Plus card (as I do), Chase has allowed you to keep your card and its benefits. However, you can't product change a Chase Ink Cash or Ink Business Preferred to an Ink Plus — that hasn't been possible for years.
Could the same thing happen to the Ritz card where it still exists for those who have the card, but it stops being available as a product change option? I don't know. Part of me thinks that both Chase and Amex must have insisted on keeping product changes possible in order to keep alive their respective card portfolios on cards they can no longer issue new (in Amex's case, the old $95 SPG card became an Amex Marriott Bonvoy card that is still a product change option from the Brilliant and on the Chase side you have the Ritz as a product change option from the lower-tier consumer cards). But on the other hand, if the Ritz card cannibalizes the market for the $250 Bountiful card, I wonder if and when Chase and/or Marriott might pull the plug on product changes. I really don't know which way it will go.
The third option is that the Ritz card's annual fee could increase. I can't think of a precedent for that on a no-longer-available Chase card, but neither would it shock me if the Ritz card hangs around long-term as a product change option.
Mathematically, you're better off waiting for your next free night certificate before product changing, but since the availability of the Ritz upgrade will never be guaranteed, I could see some jumping the gun and upgrading to the Ritz in the here and now for the long-term prospect of an 85K free night certificate for a great value considering the card's $300 in travel credits against its $450 annual fee (and other benefits). To be clear, that might turn out to be a poor decision if the Ritz card's annual fee is increased, but assuming it stays the same as it has so far, it could make sense.
In my case, I'm split on what to do. I currently have a Ritz card and both my wife and I have other Chase Marriott cards that could be upgraded to a Ritz card. I'm somewhat tempted to try an upgrade to a second Ritz card for the purpose of having two annual 85K free night certificates in my household, enabling us to get a two-night stay each year at a high-end Marriott property (which I find much more useful than a single free night). My wife's anniversary free night is several weeks away from posting and old Marriott card is in the middle of the cardmember year. I'm not sure which we'll upgrade, but I think it's fairly likely that we'll upgrade one of them to a Ritz card to have two high-end certs in the household. Whether I wait that out until November on her card or I upgrade mine mid-year remains to be seen.
Bottom line
The Ritz card got a lot more valuable this week with no increase in its annual fee. Moving forward, the card is scheduled to keep the same annual fee ($450 for most cardholders, including those who product change now) but receive an annual 85K free night certificate rather than the 50K certificate previously awarded on that card. Given the card has $300 in annual travel credits, the 85K certificate is quite a win before even considering the best-in-class travel protections and Priority Pass that exist on the Ritz card. While the Ritz card is no longer available to new applicants, it is still available as a product change option as far as I know and while you need to carefully consider how a product change will affect your eligibility for other card bonuses if you want other Marriott credit cards, I think a product change will definitely make sense for people who highly covet the 85K free night certificate.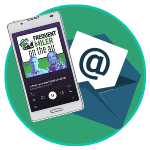 Want to learn more about miles and points?
Subscribe to email updates
 or check out 
our podcast
 on your favorite podcast platform.