We did it: Greg managed to book a round-the-world award trip for just 90,000 miles, I stretched a one-way business class award ticket to 6 countries over 5 days on 5 different airlines with Aeroplan, and Stephen managed to take a flight that lasts ninety seconds and one that lasts nearly nineteen hours on the same trip. Over the past 48 hours, we have all arrived back at "home" (or wherever Stephen may roam next) and I think I can speak for all of us in saying that it'll be nice to stay put for a day or two. There will be plenty more to come over the next few days, but this week we discuss some of the sweet spots we uncovered and put to the test in our #3Cards3Continents trips.
Your chance to vote is coming soon. Be on the lookout in the next few days for an announcement for your chance to choose the #3Cards3Continents Champion as the winner will be selected by readers. We have some more posts to come on how and what we did over the next couple of days before we open up the voting.
While there is more work to come in the next few days covering our flights, hotels, activities and the things we learned or leveraged, we have a number of summaries this week of our various stops on the trip. Of course we also need to give space to Marriott's big news this week with its newly-introduced Bevy and Bountiful cards, though the truth is that the new cards are surprisingly weak (and the Ritz card came out a dark horse winner). All this and more below.
Subscribe to our podcast
We publish Frequent Miler on the Air each week in both video form (above) and as an audio podcast. People love listening to the podcast while driving, working-out, etc. Please check it out and subscribe. Our podcast is available on all popular podcast platforms, including Apple Podcasts, Spotify, and many more.
Alternatively, you can listen to the podcast online here.
This week at Frequent Miler
Whew! It's been a crazy couple of weeks as Greg, Stephen and I have leapt around the world, putting three credit card bonuses and some creativity to the ultimate test. I think it is safe to say that all three trips included unexpected twists and and that those following along on Instagram have enjoyed the ride. We'll spend the next couple of days catching up on blog posts about the trip that offer a bit more detail and insight into where we went and what we did before opening it up to readers to crown the #3Cards3Continents Champion.
#3C3CTeamStephen
Stephen bookended his trip with the world's shortest flight and this flight from Singapore to New York, currently the world's longest. A flight blocked at nearly 19 hours certainly sounds like a marathon, though based on my past experiences with Singapore airlines it's the type of marathon I wouldn't mind running one more time. However, based on Stephen' review, I'm a bit less certain. While the seat and service sound like they were mostly on par, the catering sounded disappointing — and when you're stuck in a metal tube with nowhere else to eat for 19 hours, that could certainly detract from the experience. That said, it sounds like Stephen had a pleasant flight overall and timed it out to arrive rested and already-adjusted to Eastern time.
Stephen packed a ton into his final day of 3 Cards 3 Continents. He hit the major sights — from the Gardens to the Flyer to the Marina Bay Sands — and somehow packed in almost every activity imaginable at Singapore Changi airport, including swimming and labyrinths. I've often read about the things to do in the Singapore airport, but despite having had my share of layovers there, I've rarely made it beyond the lounge to check out all it has to offer. This post made it clear that I've been doing it wrong; I look forward to checking off some of Stephen's boxes on my next trip through Changi airport.
Stephen used one of my favorite award chart sweet spots to fly from Egypt to Singapore in business class during his 3 Cards 3 Continents trip. While Greg and I each flew American Airlines partner Qatar Airways, Stephen chose to fly Etihad, which gave him an opportunity to take a look at their current business class offering. There is no doubt that this sweet spot from the Middle East to/from Asia is among the best values in the American Airlines award chart (though read on below for how I eked out a bit of first class experience with the same award chart sweet spot).
#3C3CTeamGreg
Greg made an amazing find with this Qatar business class award for just 6K Avios. Unfortunately, it didn't seem to stick around long enough for anyone else to take advantage. Still, where there's smoke, there's fire. I wouldn't be shocked to find out that this isn't the only anomaly, so it's probably worth looking for where else you might make a big find with Avios.
Out of Greg & Maisie's many amazing stops on their trip around the world, Bulgaria may be the one of which I'm most jealous. I have long been intrigued by Sofia and despite having had trips booked to Sofia multiple times, I haven't yet made it there (I had to cancel each time so far). To say that I love bread would not begin to give you a sense of magnetism I feel when I pass a bakery window full of baguettes, so when I say that I wanted to teleport to try the UNESCO-protected bread, know that I am 100% serious. Read more about their adventure in Bulgaria here (and do check out the Instagram reels within!).
Just looking at Greg's food pictures from Istanbul made me walk over to the pantry to look for something to snack on. The Chips Ahoy cooking I am chewing as I type this paragraph just isn't doing it after seeing how Greg and Maisie ate their way through Istanbul. While I also stopped in Istanbul for the fun factor of visiting two continents in one city on the second day of my trip, I have to hand it to Greg and Maisie in that their tour of Istanbul was far more complete – and completely delicious.
I'm impressed that not only did Greg and Maisie make the effort to leave the airport and see a little bit of what Doha has to offer, but that they were able to successfully get a taste of the local cuisine at 1am and find the time for a little boat cruise, too. One day I'd be interested in checking out what Doha has to offer, but this time around I was happy to spend my 15 hours in Doha lounging in luxury in the Al Safwa first class lounge instead (more on that below).
#3C3CTeamNick
While I did not eat nearly as well as Greg and Maisie did, I managed to squeeze three continents into my first two days of our 3 Cards 3 Continents trip with my long layover in Istanbul. The Crowne Plaza Harbiye was as great of a value as I could have hoped at just 10K points per night and while the weather was questionable at the start of my Bosphorus cruise, the sun came out and shined on us as we made it across to Asia and back before I had to return to the airport.
I obviously leaned heavily on Air Canada Aeroplan for the first half of my trip, but I also strongly considered using Aeroplan to connect dots in the second half of my trip as well (and I may have if not limited by budgetary constraints as it would have enabled me to stopover in another locale on my way to Europe from the Middle East). While I previously highlighted Aeroplan's long-haul sweet spot, this post shows that they can also be great for short-distance redemptions, particularly when you are connecting what would otherwise be separate regions on other airline award charts.
Unlike Greg and Maisie, I did not leave the airport during my long layover in Doha. Instead, I intentionally planned for a 15-hour layover that would get me access to Qatar's Al Safwa First Class Lounge for the business class price. Just 40K miles and $51 got me more than 10 hours of business class flying and 15 hours of first class lounging in Doha, which seemed like a stellar deal to me. This post explains how you can leverage this hidden sweet spot in the AAdvantage award chart.
One of the two absolute highlights of my 3 Cards 3 Continents trip was swimming with whale sharks and sea turtles in Oman. When I booked a long layover in Muscat on this trip, I had no idea that it was a snorkeling hot spot and whale sharks certainly were not at all on my radar for this part of the trip (I had intended to snorkel with whale sharks in Cebu, Philippines, but I changed up that part of the trip after I had this amazing encounter in the open ocean with at least half a dozen whale sharks in the incredibly clear waters off the coast of Muscat). There is no doubt that I will remember this stop forever and it has certainly made me want to plan a return to Muscat to see more of what Oman has to offer.
Credit card news
Well, the new Marriott cards are out and might better be described as the Bonvoy Baffling Befuddlement. I really don't see where they are going with the $250 cards as the target market there had to be people who were willing to pay $95 but not the $450 they'd have previously shelled out for a premium card. I just don't see the average Marriott business traveler who fits that profile being enticed to pay $155 more for a card that doesn't come with an annual free night certificate versus getting a card that offers a free night that easily exceeds its annual price tag. However, all that said, the Ritz card is the clear winner here. Whether you currently have one or have been thinking to upgrade, the Ritz is the card to have in my opinion if the now-$650 Brilliant card isn't the one for you.
Now that the increased referral offers are back on the Gold and Platinum cards, Tim has re-ranked your best options between these cards. There is no doubt that the welcome bonuses on various versions of the Gold and Platinum cards are still hot, so if you're eligible for one of these bonuses I think it makes sense to plot out a strategy to get it. As we have shown in the 3 Cards 3 Continents challenge, these Amex cards can provide monster value when you leverage the points appropriate — playing in two player mode, the possibilities are endless.
---
That's it for this week at Frequent Miler. Keep an eye out for this week's last chance deals.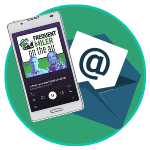 Want to learn more about miles and points?
Subscribe to email updates
 or check out 
our podcast
 on your favorite podcast platform.