Back in August, the internet was abuzz with news of a rumored shakeup in Marriott's credit card portfolio. We guessed then that September 22nd would be the date of a big announcement, when the details of the new (and newly-refreshed) cards would be made public. But, until then, we just had to guess 'bout the beautiful bounty that Bonvoy would bestow.  Well, the wait is over and the changes are live today.
Amex and Chase have each introduced new $250 annual fee Marriott cards: the Bonvoy Bountiful card from Chase and the Bonvoy Bevy card from Amex. At the same time, and as was expected, Amex has also announced that the Marriott Bonvoy Brilliant card has an increased annual fee of $650 (up from $450) with some improved features to go along with the blingy price tag.
So are these new cards breakdancing bangups that have us doing backflips? Or are they befuddling backsliders? Let's take a look. Greg the Frequent Miler wrote a great post last month where he speculated on what the details of the new cards would be. So, we'll look at his predictions and then compare them to what we've found out about the cards today.
Greg's Predictions vs Reality
First off, Greg predicted that the current $95 annual fee cards wouldn't change and he was right on. Chase's Bonvoy Boundless card and Amex's Bonvoy card share a $95 fee and many of the same benefits, including:
$95 annual fee
35K free night certificate each year upon renewal
Automatic Silver Elite status
15 elite qualifying nights per year towards elite status
Earn Gold Elite status with $35K annual spend
Earn 6x points at Marriott hotels and 2x for most other spend (the Chase card also throws in 3X at gas stations, grocery stores, and dining on up to $6K in combined purchases each year)
These two cards are unchanged, with the same annual fees and benefits. But now there is a new tier of $250 cards and, given the extra $155 in annual fee, they must carry a ton of additional value and a bountiful bevy of new features, right? Um, right…?!?
Unveiling the Bevy and Bountiful
Here's what Greg predicted the details of the news cards would be, including the features that he thought would warrant the additional annual fee, compared to the actual details about the cards that we've learned today:
| | Greg's Guesses | The Bountiful Truth |
| --- | --- | --- |
| Annual Fee | $250 | $250 |
| Statement Credits | $120 @ $10/month | none |
| Free Night Award | 50K Certificate | none |
| Free Night w/ Spend | N/A | 50K cert after $15k spend |
| Automatic Elite Status | Gold Elite | Gold Elite |
| Elite Status w/ $75K Spend | Platinum Elite | None |
| Automatic Elite Credits | 15 Elite Nights | 15 Elite Nights |
| Free Priority Pass | No | No |
| Earnings from Spend | 6x points at Marriott hotels and 2x for most other spend with 3x or 4x categories as well. | 6X Marriott; 4X US restaurants and grocery (up to $15k/year), 2X on all other eligible purchases |
| Additional benefits | Same as current | 1,000 bonus Bonvoy points per stay. |
As you can see, Greg was right on the money with most of his predictions, with one glaring exception: he was crazy enough to believe the new $250 cards would be better than the current $95 cards! I gotta say, I'm blown away by how exceptionally average the benefits are on these new cards, despite the increased fee. No annual free night cert, unlike the $95 cards? No additional statement credits or Priority Pass or path to spend to elite status (as far as we know right now)?
The only difference between the new $250 cards and their humbler $95 brethren is that they have 4x at up to $15K at restaurants and supermarkets, complimentary Gold status (which is of extremely marginal value) and that cardholders earn an extra 1,000pts per stay. But, given that the $95 cards come with a 35K cert, you'd need to stay 30+ times before that extra 1K per stay approximates what you are gauranteed from the cards that leave $155 in your pocket.
If you showed me these new cards' benefits compared to the Boundless and Bonvoy cards and told me that they all had the same annual fee, I would probably take the Boundless and Bonvoy, simply because the 35K cert would be more valuable to me than the combination of benefits that the Bevy and Bountiful have. At 2.5x the annual cost of the $95 cards, I just don't get the reasoning here, unless Marriott/Chase/Amex feel that Gold Elite is way more valuable than it actually is.
These new cards are bit of a…buzzkill. How about the new and improved Bonvoy Brilliant? Will that make up for the snooziness of the new $250 cards?
The new $650 Brilliant

Here are the details of the new, $650 Bonvoy Brilliant, again compared with Greg's predictions:
| | Greg's Guesses | "New" Bonvoy Brilliant |
| --- | --- | --- |
| Annual Fee | $650 | $650 |
| Statement Credits | $300 Dining ($25 / Month) | $300 Dining ($25 / Month) |
| Free Night Award | 85K Certificate | 85K Certificate |
| Free Night w/ Spend | 85K Cert after $50K Spend | 85K Cert after $60K Spend (as a choice benefit) |
| Annual Choice Award | After $50K Spend: Choose 50K points, 40% bedding discount, gift set, gift Gold status, or 15% off Ritz Yacht Collection | After $60K Spend: Choose 85k Free Night Award, Five Suite Night Awards or $750 off a bed on Marriott Bonvoy Boutiques |
| Automatic Elite Status | Platinum Elite | Platinum Elite |
| Elite Status w/ $75K Spend | Titanium Elite | None |
| Automatic Elite Credits | 25 Elite Nights | 25 Elite Nights |
| Earnings from Spend | 3X airfare charged by airline; 3X US restaurants, 6X Marriott; 2X on all other eligible purchases | 3X airfare charged by airline; 3X US restaurants, 6X Marriott; 2X on all other eligible purchases |
| Travel benefits | Priority Pass Select with 2 free guests + Global Entry fee credit | Priority Pass Select with 2 free guests + Global Entry fee credit |
*** There is also a $100 property credit for qualifying charges at The Ritz-Carlton or St. Regis brands when you book direct using a special rate for a 2+ night stay. My assumption is that the "special rate" won't be terribly competitive.
Greg was cooking with gas here and his predictions are eerily prescient. Effectively, for $200 extra in annual fee, cardholders get an 85K cert instead of a 50K cert, 25 elite nights credit instead of 15, automatic Platinum Elite Status (that sometimes gets you breakfast at some properties) and the ability to get a 85K cert instead of a 50K cert as an Annual Choice Award…admittedly after spending an additional $10,000 on the card compared to the version that Greg had hoped for.
To me, this seems like a fair-ish upgrade, if not a home run. Having automatic Platinum status is a big upgrade from the near-useless Gold and the 85k cert opens up far more redemption possibilities than a 50k. That said, you only get one 85k cert, which can be a pain to redeem by itself, ie, you end up looking for places to burn it as opposed to burning it at places you're looking for. If you want to spend more than one night in that high end hotel, the second night will cost you dearly.
I like the 25 nights of elite night credit. Combined with a $125 business card, you'll get 40 elite nights annually, just 10 nights below the 50 night choice award and 35 nights away from Titanium and another 40K cert (because of the Choice Award at 75 nights).
Titanium itself could end up becoming more valuable as a result of these changes, given that the ranks of Platinum elites will undoubtedly swell due to the the Brilliant card awarding the status as a cardholder perk. This could make meaningful upgrades much harder to come by and increase the likelihood that Titaniums will find themselves in a better spot for suites (assuming individual properties care to differentiate).
I do wish that there was more incentive for big spend. I'd love to see there be a path to spending to Titanium as well as getting an additional cert or points. Greg was hoping that  $50k spend would earn 50K points as an Annual Card Choice Award as well as the ability get another free night cert and Titanium status by hitting $75k spend. Instead, there's a better Choice Award at $60k and…nothing else.
What happened to the Ritz-Carlton Card?
And then there's the Ritz card. If there's a clear winner out of this shakeup, this is it. The card hasn't been available for new sign-ups for many years, but it's still possible to get it by starting with a Chase Marriott Boundless card, and upgrading to the Ritz.
Greg predicted that the Ritz card would stay as is, and he was almost right.  For an extra $200/year above the $250 Bonvoy Bountiful and Bevy cards, the Ritz card offers a much better rebate ($300 in airline incidental fees vs. nothing), Priority Pass that includes restaurants and best in-class travel protections.
Sounds good, but what makes it the clear winner here?
While the annual fee on the Ritz card is staying the same at $450, the annual free night certificate is moving from the old 50K cert to an 85K cert. So, for no difference in annual fee, you're getting a much better free night cert with no reduction in the other benefits that made the Ritz card so desireable to begin with. Factor in the Priority Pass, travel protections and $300 in credits and this card seems to be a no-brainer as a first-year product change from the Bevy or Bountiful after receiving the welcome offer.
I've been dragging my feet on product-changing my old Boundless card to the Ritz, and the improved annual certificate is the kick in the pants that I need to finally do it.
Quick Thoughts
In the end, this much-anticipated reveal is underwhelming. The most appealing cards, by far, are the previously existing Ritz, Bonvoy Brilliant and the unchanged Bonvoy Boundless. On the other hand, the new $250 mid-tier cards are snoozers, in my opinion. I'd have a hard time figuring out a reason to recommend them as keepers to anyone.
Looking for status, perks and a valuable free night certificate? Go for the Ritz or the Brilliant. Looking for elite nights in the Marriott ecosphere and a (semi-)decent free night award? Take a look at the $95 Boundless. These new cards end up in a no man's land of too much cost and not enough benefits, with better options available by going up or down in annual fee.
All three of these cards have good, limited-time welcome offers that last until early-January. Each offer is worth $1000+ according to our reasonable redemption values and are worth a look for the welcome bonus alone, if not as a long-term keeper. Whether or not you're eligible for them is always a fun parlor game to work through:
The Bevy and Bountiful are woven into this fine tapestry of approval odds in exactly the same way as the Bonvoy and Boundless, with the same 30 day, 90 day and 24 month rules (as opposed to the Brilliant which is more restrictive). But, one last thing to take note of: if you'd like to hold both the Brilliant and Ritz cards, make sure you get approved for the Brilliant before product-changing to the Ritz, as simply holding the Ritz card will make you ineligible for the Brilliant.
In the meantime, may your Bonvoy adventures be a brilliant bevy of bountiful breakthoughs (and forgive me if all this seems like boundless balderdash).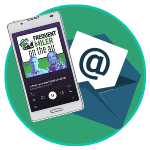 Want to learn more about miles and points?
Subscribe to email updates
 or check out 
our podcast
 on your favorite podcast platform.