After nearly 6 years of writing here at Frequent Miler, I've seen countless variations on this sentence from newcomers to award travel: "I don't know if I can figure this award travel stuff out". We frequently see questions from those new to the world of award travel who just don't feel confident about the ins and outs of points and miles. If that's you, let me leave no doubt in your mind: you can figure this stuff out. Maybe your first redemption won't be perfect or maybe it won't be fancy, but I promise that if you are willing to try and fail and invest some time in learning about award travel, you can indeed travel more and "better" (highly subjective word choice on purpose), and probably significantly more cheaply than you imagined.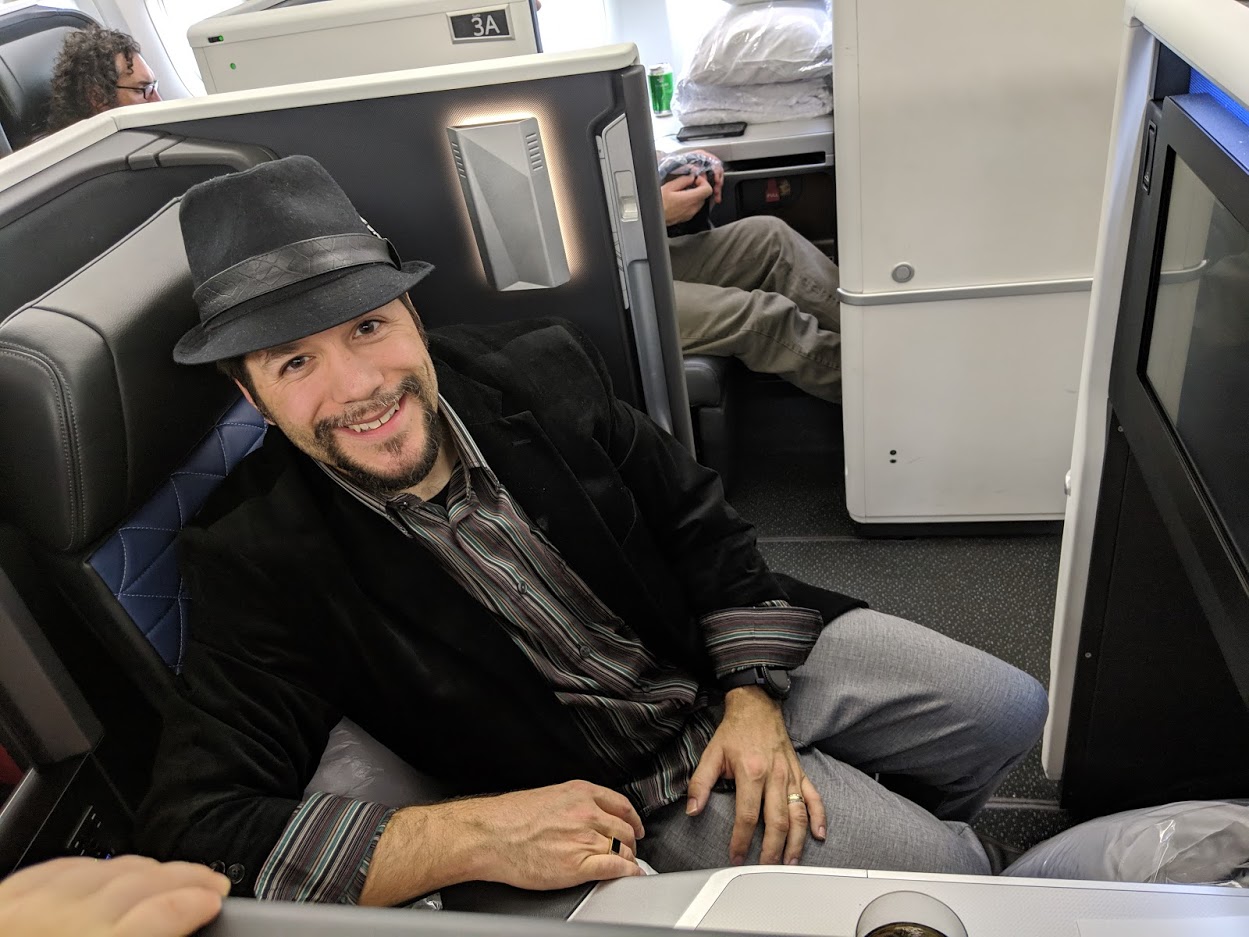 In the Internet age, I have frequently been known to say that if somebody has figured out how to do something, I can probably learn how to do it, too. No, I'm not going to become a brain surgeon by watching Youtube videos, nor can I "learn" to stand eight inches taller and dunk a basketball, but if somebody knows how to fix the trap in my sink or change the oil in my car or save for retirement or travel in luxury for less, I can probably figure it out, too. I'm sure that I can't figure it out entirely on my own in most of those instances, and certainly not in one hour or one day, but there is probably a video / article / tutorial somewhere that I can follow and a free Internet forum where I can ask follow-up questions if I need help.
As a relative expert in one of the above topics, I can tell you that there are plenty of great blogs to read, videos to watch, podcasts to hear, and forums to get help when it comes to booking award travel. For starters, you're here. We're far from the only blog in this space and there are plenty of people making award travel content that flex strengths that we're still developing and vice versa. We have a large online community in our Frequent Miler Insiders Facebook group (27,000 members and growing) where most questions can be asked and answered in short order. We host monthly live Ask Us Anything events, and we publish a weekly podcast. We also maintain a very comprehensive set of resource posts that you can find by clicking "Resources" at the top of any page on this site. Most people have neither the time nor the desire to consume all of it; the point is that there are endless resources.
An important related side note is that learning most worthwhile things takes time — so yes, there is a time investment in learning to master award travel. I'd argue that the time investment yields far more return than most things you would otherwise do with your free time — both from the cash value / savings perspective and the enhancement of vacation enjoyment/family time — but I am admittedly biased. Still, the time investment doesn't need to be as big as you imagine. Once you get that first redemption under your belt, all this stuff seems a lot less intimidating (and a lot more exciting). It may even start to become intuitive with some practice.
The difference between booking award travel and getting your oil changed is that you aren't going to find somebody to do the dirty work for you for $29.95. Yes, there are award booking services that can do the heavy lifting for you, and those provide a service that some people highly value thanks to the time savings. But back up to my example of a problem with the trap in your sink: you may be far better off if you watched a 3-minute video and got under the sink to reconnect the bar rather than paying a plumber to come out after-hours. There are times when you'll really need that plumber's expertise, but there are plenty of times when you could save yourself some money with relatively minimal effort. The same is likely true with award travel: some more complex tasks will require help for a newcomer, but there are plenty of easy awards waiting to be booked.
Like many other skills, you'll get better at booking award travel with time and experience if it's something you enjoy doing. And the truth is that I think it's hard not to enjoy the feeling of knowing you got a lie-flat seat on an international ticket that would have cost thousands of dollars to buy with cash, but instead you used what feels like "monopoly money" (perhaps points you got for signing up for a credit card or three). Just be sure that you don't really think of it as monopoly money since you do give up the opportunity to earn money (in the form of cash back) when you earn miles — and some transferable currencies could actually be turned into money. So don't think of it as free travel but rather highly reduced-price (and increased luxury) travel.
In fact, to that last point, a friend recently made the point that he hates when people talk about their free travel using miles and points because he feels like it gives his family the wrong impression when he uses his hard-earned points to book them on high-end trips. It's true that you'll only be doing yourself a disservice if you convince those around you that trips are free when they do in fact require time, effort, and points that have value.
Award Travel Truths
The truths of award travel that you need to accept as a beginner are:
You're going to make some suboptimal redemptions. Somebody (probably somebody on the Internet) is going to tell you that you could have done this instead and saved that. Don't get discouraged. This is part of the learning process. The bottom line is that you still got [insert amazing trip here] for [insert far less than the retail price]. And you also learned how to do it for less next time. Win-win!
You're going to need to look at booking travel differently if you want to take advantage of the best deals. More on this in a second.
You'll need some flexibility. This ties in with #2. If you're completely inflexible with dates / times / airlines / itineraries, you're probably better off earning cash back and buying airline tickets with your money in most cases.
You will almost always have multiple ways to book a ticket, so it pays (in the form of savings) to figure out the methods available to you and then also explore which of those is the best of your options.
More on each of these below.
Suboptimal redemptions
When you start out with award redemptions, I think it is more important to do than to do perfectly. Don't get me wrong, I don't want you to pay Delta 225,000 miles for a flight that you could have booked with Virgin Atlantic for 50,000 miles.
However, neither do I think it serves you to obsess over optimal value on the first redemption or two. It can be easy to get bogged down with what Stephen often calls "analysis paralysis" and to feel overwhelmed at all of the things you might miss.
That said, it is smart to ask for help. I think it makes sense to check your work by running it by others. For instance, before you pull the trigger on that booking that you're eyeing at 70,000 miles per passenger, ask in our Frequent Miler Insiders group whether there is a better way to book [insert your plan here]. Maybe somebody there can save you a chunk of miles per passenger.
Just accept that you will sometimes miss a better option and use those as learning opportunities to inform your next go round.
Looking at travel differently
If you've been drawn into this game by the promise of lie-flat seats on international flights, free-flowing high-end champagne, and fancy suites, you're likely going to have to (at least somewhat) change your perspective on booking travel. To be clear, you can have those things, but you may need to adjust in other areas to get them.
I mean that in a very multi-faceted way, but at the core is the need for some flexibility and that really starts at the planning stage.
Before miles and points, I would typically plan a trip based on knowing that I had a specific week available and a specific destination in mind and then it was just a matter of finding the best deal that fit my dates and destination requirements. However, it is hard (not impossible given some advance planning and a little luck, but hard) to achieve optimal award travel value if you approach trips in that way. I'm not saying that the "here are my dates and desired destination" approach is wrong or bad, just that you may need a willingness to look at things differently to enjoy the fruits of this game.
I find it best to be a bit more flexible — like "I'd like to visit Europe sometime next year" or "I'd like to visit a skiing destination in Asia in January". With a little flexibility in the "when" and "where", you open up the possibility of a far greater range of options.
While not quite impossible, good-value award travel is difficult to achieve with each layer of qualification (i.e. I only want to travel during these specific dates, I only want to go to this specific destination, I only want to fly out on a Friday after 5pm, I only want to fly nonstop, etc). Again, I understand that the reality for some people is that they need to set vacation dates far in advance, they are beholden to the school and activity schedule of their children, and some people just prefer flying nonstop. None of those things are impossible on their own, they just become more difficult as they get layered; taking a more flexible approach to one or more of those types of parameters opens up far more possibilities.
As a blogger, I obviously enjoy a great deal of time flexibility. Practice with award travel and the constant collection of points and miles has helped me adjust my outlook on trips. I am significantly more likely to book a long-distance trip based on award availability than I am to first narrow down a destination and then find availability to fit that specific destination. For instance, earlier this year we reported dates with 4 or more seats in business class on Fiji Airways (which is rare). At the time, I didn't have it in mind to visit Fiji, but the chance to get there in 4 business class seats put it on my radar. Thankfully, I had the miles to jump on that availability. Now I find myself reading about Fiji and looking at flights to Vanautu and Samoa and finding intrigue in destinations that always sounded exotic (and those who know me know that I love a tropical beach as much as anyone) but that hadn't been at the top of my bucket list necessarily. Award travel makes it possible for me to consider far-flung locales like those and the flexibility to be destination-open puts me in position to hop on awards like those.
Again, that's not to say that you can't decide that you want to see the Colosseum in Rome or The Great Migration in Tanzania or whatever might be on your bucket list and plan a trip around the place or event you want to see, my point is just that the more flexibility the better in finding awards.
If you are time and destination inflexible, cash back may be king
Finding award flights often requires being flexible with regard to time and/or destination. If you want to travel to Europe during peak summer travel dates, you'll probably need to be flexible about where you fly to and from. For instance, I have two summer 2023 trips to Europe planned where my family of four will fly in business class, but those trips are designed around where I could find availability that fit our availability.
Booking awards on specific dates and routes is often a matter of luck (unless you have deliberately chosen dates during an off-peak season). In many cases, if you are date and destination inflexible, it might make more sense to focus on cash back and cash-like points that make almost any flight available.
For instance, I recently wrote about how the major US-based programs are moving more and more towards giving miles a fixed cash value toward flights. Most would be better off collecting cash back and using it to buy those flights than collecting individual airline miles if the primary goal were domestic travel (particularly during peak school break dates). Of course, a cash back strategy isn't divorced from the idea of points and miles — you may  consider using your Chase points for cash back or to book travel through the Chase Travel portal at a value of 1.25c or 1.5c per point or if you're an Amex Business Platinum cardholder you may find slightly better than 1.5c value in using Membership Rewards points to book flights on your chosen airline.
Internationally, a cash back strategy works similarly with economy class flights. If you prefer to fly up front in business and first class, you'll need to earn a lot more cash back and/or focus greater effort on finding great fares if you're counting on credit card rewards to get you where you're going, but it's still not impossible — particularly in this environment where Amex keeps coming out with very generous welcome bonuses. Remember that with an Amex Business Platinum card, it is possible to cash out Amex points at 1c per point with an Amex Business Checking account and it's possible to get 1.1c per point in value when redeeming points for deposits in a Schwab brokerage account if you have the Schwab Platinum card.
Learning about foreign transfer partners can save you big time
The single thing that newcomers tend to find most intimidating is transferring to foreign airline transfer partners. It's not as difficult as it seems. While some programs are notoriously difficult to deal with (I'm looking at you, Turkish), many are very easy. There are programs like Air Canada Aeroplan that make it very easy to use your miles: just check a box on the home page to searching using miles and you might be able to save over other options.
For example, if you wanted to travel from Newark to London, United might charge you 62,400 miles one-way in business class.
But you could save 2,400 miles per person by booking either of those same United Airlines flights via Air Canada Aeroplan (an Amex, Chase, and Capital One transfer partner) or Avianca LifeMiles (an Amex, Citi, and Capital One transfer partner).
While a savings of 2,400 miles isn't huge, it could become a significant savings for a family (one of those flights shows six seats available, the other has more). It could get even more significant if there were a transfer bonus (we sometimes see transfer bonuses of 15-25% to Avianca LifeMiles). Air Canada allows a stopover on a one-way award, so for 5,000 additional miles (the cost to add a stopover on a one-way) you may be able to stop in London for a few days and then continue on to Zurich on Swiss. That said, since both Air Canada and Avianca have rather high change/cancellation fees, you might prefer booking directly through United in that cases. On the other hand, if you have a lap infant, you're certainly going to want to book that through Air Canada since they only charge 2,500 miles for a lap infant. Different strokes for different folks.
But you can of course pay even less for the same flights: book through Turkish Miles & Smiles (a Capital One, Citi, and Bilt transfer partner) and pay just 45,000 miles and $5.60 one way for the same United Airlines flights — a savings of more than 17,000 miles per passenger one-way over what United would charge.
Turkish is notoriously difficult to deal with in the case of a schedule change or cancelled flight, but they only charge $25 to cancel an award and those business class awards to London can be booked online without much effort. I wouldn't necessarily recommend Turkish as your first foreign airline program to master, but it provides a good example as to why it can be worth learning about foreign programs.
And it's really not hard to book this stuff — logging into your credit card program, transferring miles, and booking awards can be as simple as a few clicks. Again, there are guides for that and Facebook groups and Internet forums. I don't expect that a newcomer will see that United flight and know that it could be booked through Air Canada, Avianca LifeMiles, or Turkish (or better yet through ANA for just 88K round trip if you find a return on a Star Alliance carrier), but this is where posts on our Resources page and the help of Internet strangers can become invaluable.
You probably won't make the optimal redemption the first time, but you can likely book that award. Once you do it once, it becomes far easier to do it a second time. Once you do it twice, you may just get hooked.
Bottom line
As we approach the new year, I know that many of us will make resolutions about what we want to achieve in the new year. In a time when travel is booming and prices are becoming more expensive thanks to increased demand, there will surely continue to be plenty of newcomers interested in our hobby. If that's you, the good news is that you can indeed learn how to do this stuff — and when you do, you will likely enhance your travel or your enjoyment of it (or both). At the very least, you'll probably either enjoy more travel for less or more money in your bank account given the amount you'll save on flights and hotels. This hobby can be very enriching and it is more accessible than it first appears. With just a few adjustments to your outlook and a little time investment, it is possible to master the art of award travel. You're off to a good start if you're reading this — now resolve to expand your knowledge base in the new year. I am willing to bet it will be worth every extra minute you pour into it.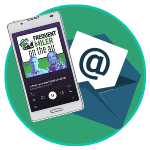 Want to learn more about miles and points?
Subscribe to email updates
 or check out 
our podcast
 on your favorite podcast platform.