It might be starting to thaw out in some parts of the country, but it's Southwest that's truly having a meltdown.
Unless you've been living under a rock – or, more likely, enjoying the festivities and ignoring the news – airlines had some operational issues in the couple of days leading up to Christmas due to winter storm Elliott. There wasn't really anything airlines could do about that, although it did inevitably have a big impact on holiday plans for much of the country due to the snowball effect on flights in more ways than one.
However, what's happened to Southwest since then is on another level. While other airlines have been getting back to something approaching normal (albeit not 100%) following the cascading delays and cancellations, Southwest really has melted down. On Christmas Day nearly all of their flight schedules had something go wrong, with more than 40% being cancelled and almost 50% being delayed.
Things got even worse the following day from a cancellation perspective. I'm from the UK and the day after Christmas is known as Boxing Day and it sure felt like Southwest was punching customers in the face yesterday as they cancelled more than 70% of flights and delayed 16% of them. It doesn't seem like things will be improving much in the coming days, so if you have upcoming flights with Southwest and don't have any backup plans, it's time to make them.
That's somewhat ironic because it's historically been Southwest that people have used for backup flights due to their generous cancellation policy. Due to COVID-induced changes though, booking backup flights with other airlines is much easier nowadays due to them having more generous cancellation policies than pre-COVID.
If possible, it would be worth having more than one backup option. Depending on your route, it could also be worth booking a one-way car rental as that could potentially still save you time depending on how long you'd otherwise be trapped in your current destination.
Good luck to all of you affected!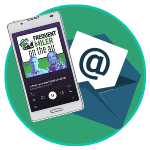 Want to learn more about miles and points?
Subscribe to email updates
 or check out 
our podcast
 on your favorite podcast platform.