There's a new Amex Offer out today for Ritz-Carlton Hotels & Resorts: spend $500+, get $100 back. The deal terms state that you must book directly through the Ritz website, app, or phone number, though I used a similar offer on a booking made through Fine Hotels & Resorts a couple of years ago without a problem. Stacking with FHR benefits, you can get a pretty solid deal.
The Deal
Spend $500+ at select Ritz-Carlton locations, get $100 back via a new targeted Amex Offer
Key Terms
Expires 12/24/18
Valid at Ritz-Carlton properties in the US, Puerto Rico, the US Virgin Islands, Canada, Mexico, Aruba, and the Cayman Islands.
Full terms:
Quick Thoughts
Getting back a hundred bucks is hard to beat if you have a Ritz stay planned. An Amex Fine Hotels & Resorts booking might make for a solid stack. While the terms suggest that you'll need you book direct to trigger the offer, I utilized a similar Ritz offer on FHR bookings a few years ago and was able to enjoy free daily breakfast for 2, a $100 resort credit (at the hotel I chose), early check-in and late check-out. Free breakfast can be a value at Ritz properties, especially since Ritz is excluded from the free breakfast benefit for Platinum members and above in Marriott Rewards. If you are not an Amex Platinum cardholder, remember that you can often get similar properties and benefits through Virtuoso, and I believe those bookings are also paid directly at the hotel (and should thus trigger the offer).
Finally, keep in mind the geographical restrictions — while this one isn't limited to the US and US territories like many other Amex Offers, only a few foreign destinations are included (see the "Key Terms" above or the full terms of your offer for more).
As always, we have added this offer to our database of Current Amex Offers.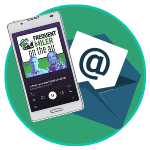 Want to learn more about miles and points?
Subscribe to email updates
 or check out 
our podcast
 on your favorite podcast platform.