This week around the web, find a nice list of all-inclusives you can book on hotel points and a must-read interview on the future of Aeroplan if you're curious about the vision for the future. Those who prefer stretching points for maximum mattress time should definitely see the resource below for low-level hotels as well as some creative promotion stacking. All that an more in this week's Frequent Miler Week in reView around the web.
My wife and I have never stayed at an all-inclusive resort, but just earlier this week we were saying that it might be an easy first foray into international travel with our son if we could plan a long weekend away. This post from My Points Life therefore caught my eye as it lays out 25 options — including a few of which I wasn't aware. I'm going to have to look into that Doubletree in Costa Rica as that might be a good option, as much as I'd be a little bummed to miss out on the Andaz Papagayo.
Gary Leff at View from the Wing interviewed the CEO of Aeroplan, and it's worth a read for anyone sitting on a balance of Aeroplan miles and/or thinking about accumulating some. I found this read timely; I'm considering one last Marriott flight & hotel redemption and I'm either going to do it with Aeroplan or Virgin Atlantic. Yes, despite the fact that Aeroplan will cease to be the loyalty program of Air Canada in 2020, I'm pondering the prospect of loading up with 120K miles. Why? Great infant award pricing. I'm pretty sure that could come in handy for us either this year or next (or both) — but I've certainly considered the risk of being stuck with worthless miles if I don't get the right availability, etc. Through that lens, I enjoyed reading about the vision for the future. Even though we don't yet know what airline transfers will be like, and that's really a key question mark, it's good to at least get an idea of where they think they're heading.
In this excellent column at The Points Guy, Richard Kerr points to the complexity of miles and points as an ongoing devaluation. I'm going to completely and wholeheartedly disagree with that notion (though I'll note that I don't think Richard's post actually argues the title point after all). The complexity of partner redemptions and finding award space is precisely why we get so much value. Those of us willing to spend some time reading and learning reap the benefits of complex systems in much the same way that someone who invests the time and effort studying just about any topic has advantages over those who do not. One of the most common complaints about airline miles is how American, United, or Delta miles are worthless because of the "pitiful award availability." Why do we think that situation exists? Clearly, it is at least in part due to competition with millions of others for the lowest-hanging fruit. Economics 101 says that if you have millions of people demanding the same product, your price should rise (enter "anytime" award pricing). A couple of layers of complexity is part of what makes transferable points programs so valuable – it helps to thin your competitors and thus maintain award values better than if it were simple and straightforward. Don't get me wrong — calling the Etihad call center in Manchester is not at all something I'd be excited about doing — but that's what makes it possible to fly from Prague to Soul in lie-flat business class for 25K per passenger. If that were easily bookable online, it wouldn't exist – complexity adds value to these programs.
I recently wrote about how to get a free seaplane transfer at the Conrad Maldives. If you find yourself tempted to get there, you may be interested in reading this post about the non-water villa type of room at the Conrad (and see links within the post to reviews of both the water villas and Superior Water Villas, which might help you decide if this property is a good choice for you.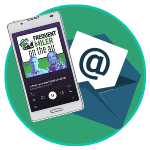 Want to learn more about miles and points?
Subscribe to email updates
 or check out 
our podcast
 on your favorite podcast platform.