Alliant Credit Union has launched an exciting new credit card: Alliant Cashback Visa Signature Card.  In the first year, Alliant waives the annual fee and offers 3% cash back for all purchases.  But, that's not what makes this card exciting.  After all, we already get no annual fee, plus $30 in annual flight credits, plus 3% cash back first year from the Discover It Miles card.
The exciting thing about the Alliant card is that it offers a standard cash back rate of 2.5%. And because this card has no foreign transaction fees, it nets 2.5% cash back everywhere.  After the first year, Alliant charges a $59 annual fee.  If you spend $30,000 per year on this card, you'll net a total of 2.3% cash back after accounting for the annual fee.  That's still terrific.
As you can see in the image below, and as reported by Miles to Memories, the Alliant card will be available to everyone in April 2017.  Presumably "everyone" means "everyone in the United States who joins Alliant".  Fortunately, it is easy to join Alliant: Donate at least $10 to Foster Care to Success.
Is this the right "everywhere" card for you?
I've added the Alliant card to my Best rewards for everyday spend page.  Out of the 11 cards shown with better than 2% annual returns, Alliant shows up at number 9.  In other words, 8 other cards seem to have better everyday earning power than the Alliant card.  That said, most of "better than 2%" cards earn travel rewards.  Only 3 cards on the list earn more than 2% cash back past the first year:
While the Marukai card earns amazing returns it is only available to residents of California, Hawaii, Nevada, Oregon or Washington.  Plus, it is not accepted everywhere (it runs on the Discover network, but even then supposedly can't be used everywhere that Discover is accepted), and it does charge a 1.1% foreign transaction fee.  In other words, it's a great cash back earning card, but can hardly be thought of as a true "everywhere" card.
The USAA Limitless Cashback Rewards card is a true no-fee 2.5% cash back card with no foreign transaction fees.  If you want cash back and you can get this card, do so.  The problem is that the card is only available to USAA members.  According to Doctor of Credit, to become a member you or your spouse must serve or have served in the military, be an officer candidate in commissioning programs, be an adult whose eligible parents have or had a USAA auto or property insurance product, or be a widows or widowers of USAA members who have or had a USAA auto or property insurance policy.
If you prefer travel rewards over cash back, there are several options that arguably offer better rewards than the Alliant card:
Amtrak cards offer 2.9% and 2.64% (after accounting for the annual fee) rewards towards Amtrak trips.  This is worthwhile only for those who travel Amtrak often and on routes where they can truly get 2.9% value per point (Many routes / times offer lesser value).
BankAmericard Travel Rewards with Platinum Honors Preferred Rewards offers 2.63% rewards that can be used towards any travel purchases.  The catch?  The Platinum Honors Preferred Rewards program requires $100K or more invested in BOA and Merrill Edge / Merrill Lynch.
Various Chase Ultimate Rewards and Amex Membership Rewards combinations offer great value for either purchasing travel with points or for transferring points to airline and hotel programs.  Those who cherry pick the best value awards can often do far better by earning transferable points rather than a fixed cash back percentage.
Starwood Preferred Guest (SPG) cards didn't make the cut for my Best rewards for everyday spend page (due to the specific formulas I used to estimate reward value), but there's no doubt that it's possible to get far more than 2.5% value from spend with those cards if you use points for high value awards.
Summary
The Alliant card is worth getting if:
You prefer cash back over travel rewards.
You don't want to bother with category bonuses.
You do not qualify for the USAA Limitless 2.5% card.
You do not qualify or don't want the headaches associated with the Marukai card.
You plan to spend more than $12,000 per year on the card (the point at which this card breaks even with a no fee 2% card) or you plan to spend a lot on the card internationally.
Hat Tip: Doctor of Credit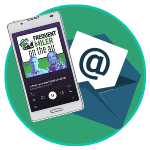 Want to learn more about miles and points?
Subscribe to email updates
 or check out 
our podcast
 on your favorite podcast platform.