If Istanbul is on your bucket list and you live in or can position to Atlanta, you can potentially fly there in business class this September for 31,500 miles one way. Turkish Miles & Smiles, a 1:1 Citi transfer partner, is offering 30% off award tickets between select markets and Istanbul as part of its 30th anniversary celebration. While we've recently written quite a bit about using Turkish Miles & Smiles to fly around the US and to/from Hawaii (See: 7.5K each way to Hawaii. The sweetest spot we've been missing. and $386 to Hawaii round trip from anywhere in the US), this deal is potentially another terrific value for those who can travel in September. However, partner award availability is poor. I hope that Turkish offers expanded award space to its members, otherwise this may only really be an economy class deal.
The Deal
Key Details
This offer is valid for only Turkish Airlines operated flights. Codeshare flights and flights on Star Alliance's partners are not valid for this offer.
August routes valid for booking from 7/1/19 to 8/31/19 and travel from 8/1/19 to 8/31/19
September routes valid for booking from 8/1/19 to 9/30/19 and travel from 9/1/19 to 9/30/19
Available routes change each month
This offer is valid for all stated routes to or from Istanbul
Members will earn 30% more bonus miles on selected routes or 30% discount on selected routes.
Mileage discount can be applicable one way or round-trip tickets on Economy or Business Class cabins and one way or round-trip upgrade transactions.
Extra mileage earning offer is valid for one way or round-trip tickets on Economy or Business Class flights.
All Miles&Smiles award ticket rules are applicable for this campaign
Taxes and extra charges will be collected.
See promotion pages for full terms
Quick Thoughts
It's important to note that these discounts are only valid on Turkish Airlines-operated flights. As a reminder, you can find the full Turkish Miles & Smiles award chart here (scroll down to "Award ticket table" and click the tiny red arrows to the right of those words to expand the chart).
The star of the show today is Atlanta since Turkish is offering a 30% discount on award flights between the following cities and Istanbul for travel in September 2019:
Atlanta
Ashgabat
Karachi
Ganja
Nakhchivan
Tunis
Adler-Sochi
Krasnodar
Kazan
St.Petersburg
Moscow
Yekaterinburg
Prague
Amsterdam
Budapest
Baghdad
Doha
Riyadh
Turkish ordinarily charges 30K miles each way between North America and Turkey in economy class or 45K miles each way in business class. With the discount, the prices for September travel will be:
21,000 miles for economy class between Atlanta and Istanbul
31,500 miles for business class between Atlanta and Istanbul
Either is a stellar deal, though business class certainly stands out as you're looking at about an 11 hour flight to Istanbul. However, and that's a bold however, I'm hoping that Turkish offers expanded award space to its own members beyond what it releases to partners. I say that because there is only one day in the month of September when I see partner award availability for at least 2 people on the nonstop flight from Atlanta to Istanbul in September:
On the flip side, I will say that if I were going to fly Turkish business class, I'd want to check out their lounge in Istanbul — so it might be more fun flying home from Istanbul on this deal. Thankfully, there is a lot more availability for at least two passengers in that direction:
Keep in mind that Turkish does charge fuel surcharges on award tickets and if you search for awards on the Turkish website, you can not see the fuel surcharge totals unless you have enough miles in your account to ticket the award. However, you should be able to book by phone. Based on the surcharges shown at ITA Matrix for paid tickets, I would expect taxes & fees to be about $250 on the way to Istanbul and maybe $280 on the way back, but I recommend calling as these are an educated guess.
For those looking to travel this month, the cities for August travel had previously been announced. Here are the cities that are available for booking now but valid for travel in August 2019:
Asmara
Bangkok
Herson
Hurghada
Cluj-Napoca
Kathmandu
Ljubljana
Lviv
Samara
Sharm El-Sheikh
Tallinn
Vienna
Voronezh
Yanbu
Kathmandu is a standout here. Since Nepal is in Central Asia, the regular price from Istanbul should be 15K each way in economy class or 25K each way in business class. With the discount, that's just 10,500 miles in economy class or 17,500 miles in business class — for a 7 hour flight. Again, I don't think it's possible for fuel surcharges to be high enough to kill the deal, but YMMV.
Again, these sales have been monthly fixtures since February, Today marks the release of September 2019 travel cities — keep your eye out on September 1st if you're looking to travel in October 2019. If you're looking to earn extra miles on a flight, check out the eligible routes on the promotion pages (those routes are different than the award routes highlighted above).
Between the partner awards to Hawaii that are now bookable by phone and sales like this, Turkish Miles & Smiles is really making Citi ThankYou points seem increasingly valuable to me.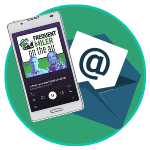 Want to learn more about miles and points?
Subscribe to email updates
 or check out 
our podcast
 on your favorite podcast platform.