A couple of days ago a reader thanked Nick for discovering and documenting how to book flights from the US mainland to Hawaii for only 7,500 points one-way.  She wrote that she was able to book her family of six for only 45,000 points! That's ridiculously awesome.  And it got me thinking about the power of buying miles in select circumstances like these.
But first, the basics…
The trick to booking cheap awards to Hawaii is to transfer Citi ThankYou points to Turkish Miles & Smiles, and then use Turkish miles to book United airlines flights.  See these posts for details:
To do this, you need either the Citi Premier card or the Citi Prestige card.  Both regularly have signup offers of 50K or 60K, so a single signup bonus is more than enough to get a large family to Hawaii!  For round-trip flights, you would need 45K points for 3 people or 60K points for 4.
So, that's awesome.  But what if you don't have enough ThankYou points?
Buy points for 2.5 cents each
As long as you have a card that earns Citi ThankYou points, and you have at least one point in your account, you can buy additional ThankYou points for 2.5 cents each, up to a maximum of 100K points per year.  You can then transfer those points to airline miles.  I wrote about this in detail a while ago: Buy miles via ThankYou Rewards.
Hawaii math
Citi lets you buy points in 1,000 point increments.  They charge $25 for 1,000 points.
Turkish charges 15,000 miles for a round-trip flight to Hawaii from anywhere in the US.  Let's work out the cost to buy those miles…
Since Citi charges $25 per 1,000 points, we know that 15,000 points costs $375 (15 x $25).  Add in the standard $11.20 in TSA fees, and you get a grand total of $386.20.  That's for a round-trip flight to Hawaii without waiting for airfare sales.  That's fantastic.
Award requirements
Saver award availability
Booking a one-way flight to or from Hawaii for 7,500 points requires finding United saver level award availability.  Nick detailed this in his post about booking via email (found here) under the heading "Step 1) Search for availability using United.com or Aeroplan.com."  Basically, use United.com to search for awards, but don't log in. Look for economy awards that are explicitly titled "Saver Award."
Under 4 hour connections
Another requirement is that layovers must be less than 4 hours.  If a layover is greater than 4 hours Turkish will charge you as if you booked two separate awards.
For example, this one-way award would cost 15,000 miles instead of 7,500 since the connection time is 4 hours and 24 minutes:
This itinerary, though, should cost just 7,500 miles since the layover is under 4 hours:
Award availability
If you're hoping to book first class, good luck to you.  United rarely releases first class saver awards to Hawaii.  Economy award availability, though, tends to be pretty good.  I looked at round-trip saver award availability, for four people, from Atlanta to Honolulu over the peak winter months.  Here's what I found…
The blue lines, above indicate that round trip saver awards are available for four people starting on that date and assuming a 7 day trip. I picked Atlanta for this demonstration because it is a large city on the east coast and it is not a United hub.  Important: The blue lines indicate that United saver awards are available, but there's no way to know which days have saver awards with connections under 4 hours.  It's necessary to click into the dates you're interested in and examine the details to see if the saver award would be bookable with Turkish miles.
You can see above that you're out of luck if you want to fly to Hawaii during Christmas break.  On the other hand, spring break dates are pretty readily available if you book now.  And, it looks like January and February are wide open.  In my opinion, those are the best months to get out of the cold and to go visit Hawaii, assuming you can spare the time from work and/or school.  Even better, Humpback whales practically swarm the islands January through March.
Conclusion
If you don't have many Citi ThankYou points, you can still take advantage of the awesome sweet spot award to Hawaii.  You do need a Citi Prestige or Premier card, though, to make it work.  With one of those cards in hand, you can now buy round trip flights to Hawaii for only $386.20 per person!
Related posts
Also check out this one if you need other types of miles: Buy miles via Amex Membership Rewards.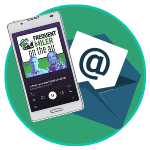 Want to learn more about miles and points?
Subscribe to email updates
 or check out 
our podcast
 on your favorite podcast platform.