If you want to be free to fly around the country (and slightly beyond), with a friend, the best deal around is the Southwest Companion Pass. The deal is simple: earn 110,000 Southwest points in one calendar year and you'll get a Companion Pass valid for the rest of that year and all of the next year. While the Companion Pass is valid, it can be used an unlimited number of times. Simply book a flight for yourself, with cash or points, and then at any time before the flight you can add your companion for free (unfortunately, TSA fees apply so your companion is really only almost free). See our Complete Guide to the Southwest Companion Pass for more information on this valuable benefit.
You can earn points, of course, by flying Southwest on paid tickets. Southwest's low price fares, called "Wanna Get Away" fares, earn 6 points per dollar. So, anyone can earn a Companion Pass "simply" by flying a bit over $18,000 worth of Wanna Get Away flights. Or, you can spend half that much on expensive Business Select fares. Either way, it's a lot of money and a lot of flying.
Sadly, some of the best options for earning the Southwest Companion Pass recently went away.  It used to be possible to earn Companion Pass qualifying points simply by transferring points from hotel programs.  Transferring Marriott, Hyatt, and Choice hotel points were all good options for some.  But that all changed on January 1 2017.  Now, points transferred from hotel and car rental programs do not count towards the Companion Pass. Please see: Southwest kills best option for earning Companion Pass.  Update: Points transferred from hotel & car rental programs, and from Diners Club, will count towards the Companion Pass through March 31 2017.
Luckily, there are still several shortcuts for earning the pass…
Credit card bonuses
Chase frequently offers 50,000 bonus points for signing up for their Southwest cards. There are three versions of the card: Premier, Premier Business, and Plus. The Plus card costs $69 per year. The Premier cards cost $99. The 50,000 point bonuses (found here, when available) currently require $2K spend in three months. An easy way to get 110,000 points in a hurry is to sign up for two of these cards and spend a combined $10,000 across the two cards. Ideally, you would time the sign-ups and spend so that the points would be earned as early in a calendar year as possible. That way, you'll have the Companion Pass for nearly two years.
Credit card bonus total cost for 110,000 miles and a Companion Pass: ~$368
Assuming you sign up for one Premier card and one Plus card, you'll pay a total of $168 in first year annual fees. Next, let's look at how much you would have earned had you put the $10K spend on a 2% cash back card: $200. We'll call that the opportunity cost of putting spend on the Southwest cards rather than the 2% cash back card. Therefore, the total cost (annual fees plus opportunity cost) comes to $368. That's an incredible bargain for 110,000 points plus a Companion Pass!
Unfortunately, Chase does apply its 5/24 rule to these cards.  That means that you most likely won't get approved if you've opened 5 or more cards (with any bank) in the past 24 months.
Credit card spend
If you're a big spender, then another way to get the Companion Pass is to simply charge $110,000 worth of expenses on a Southwest credit card. Done.
Credit card spend total cost for 110,000 miles and a Companion Pass: ~$2,200
If you were to put $110,000 in spend on a 2% cash back card, you would earn $2,200 cash back. So, the opportunity cost of this approach is $2,200.
1-800-Flowers
1-800-Flowers lets you earn 1,000 Companion Pass qualifying Southwest points per order with promo code RR22. To qualify, orders must be $29.99 or more and only one promo code can be used per order. The trick, then, is to place 110 separate $30 orders to get 110,000 points and the Companion Pass. First, though, you'll need to sign up for the Celebration Passport program (for $29.99) in order to get free shipping and handling on all of these orders.
1-800-Flowers total cost for 110,000 miles and a Companion Pass: $1665 to $3,300+
At worst, you would pay $30 x 110 = $3,300 plus ~$30 for Celebration Passport = $3,330. If your deliveries include sales tax (not all states collect sales tax for flower deliveries) your total will be even more. Often, though, it's possible to cut your costs in half or better. For full (and complex) details, please see: 1800Flowers Extreme Stacking promo codes, portals, gift cards, and more.
Online Shopping
If you do a lot of online shopping, you can earn points that qualify for the Companion Pass by shopping through the Southwest Rapid Rewards shopping portal. The portal offers different point bonuses for different stores. It's often possible to earn 5 or more points per dollar for shopping at popular merchants.  Note that points from seasonal portal bonuses (such as "Spend $300, get 500 bonus points") do not count towards the Companion Pass.
Online shopping total cost for 110,000 miles and a Companion Pass: $1,100?
It's hard to estimate the cost of this approach. Using a shopping portal is free, however there is an opportunity cost of using the Southwest portal instead of, say, a cash back portal. Portal rebate rates vary tremendously though, so it's impossible to say exactly what that opportunity cost is. If we assume, on average, that you earn 5 points per dollar through the Southwest portal, but could have earned 5% cash back, then we can calculate the opportunity cost as $22,000 in spend at 5% cash back = $1,100.
Mix and match
You do not have to earn all of the 110,000 points with a single method. You could earn some points with a single credit card bonus, other points with credit card spend, more points via online shopping, etc.
Stuff that doesn't count
"Companion Pass Qualifying Points" are earned from your revenue flights booked through Southwest Airlines, your points earned on Southwest Airlines Rapid Rewards Credit Cards, and your base points earned from Rapid Rewards Partners.
And:
Purchased points, transferred points transferred between members, points converted from hotel and car loyalty programs, and e-Rewards, e-Miles, Valued Opinions and Diners Club, points earned from program enrollment, tier bonus points, flight bonus points, and partner bonus points (with the exception of the Rapid Rewards Credit Cards from Chase) do not qualify as Companion Pass Qualifying Points.
In practice, we have found that the following things do count:
Paid flight activity
Points earned from credit card spend, including the signup bonus
Points earned from the Southwest Rapid Rewards Shopping portal (however, seasonal bonuses from the portal do not count)
Most (but not all) points earned from partners
The following do not count:
Points purchased or gifted
Points transferred from Chase Ultimate Rewards
Points transferred from other loyalty programs
Some partner bonuses. For example, when 1800Flowers occasionally offers a promo code for 1750 points per order, those points do not qualify.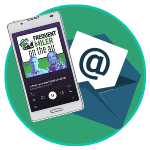 Want to learn more about miles and points?
Subscribe to email updates
 or check out 
our podcast
 on your favorite podcast platform.