Recent developments have made me think more about Chase's 5/24 Rule (where they deny applicants who have opened 5 or more cards in the past 24 months).  First, Chase released two new and very attractive cards: the Sapphire Reserve card and the Ink Business Preferred card, Then, they promised to release more new cards.  Soon thereafter, those with Chase Private Client status lost their immunity to 5/24.  Then, seemingly unrelated, one of the best options for earning a Southwest Companion pass died and we are left primarily with the Chase two-card solution.  And, finally, we learned that Chase would soon cut in half the Sapphire Reserve's signup bonus.
All of the above has led me to rethink the question of whether it makes sense for those who are over 5/24 to go on a credit card signup diet.  Should you stop signing up for (most) cards until you're under 5/24?
Considering the Southwest Companion Pass
Southwest's Companion Pass is one of the best travel deals available today. If you earn 110,000 qualifying Southwest Rapid Rewards points in a calendar year, you will earn a Southwest Companion Pass that is good for an unlimited number of flights for the rest of that year and all of the next. This means that it is possible to bring a companion with you, for free, on all flights for almost two years if you obtain the pass early in a calendar year.
As reported earlier this week, though, the Southwest Companion Pass has become harder to get. Points transferred from hotel and car rental programs no longer qualify.
The best alternative (but one hard to achieve due to 5/24) is to sign up for two 50,000 point Southwest credit card offers and to meet the spend requirements early in the calendar year. This will give you at least 104,000 points towards the Companion Pass. You can earn the remaining points through credit card spend, Southwest flights, or other means.  This is great, but if you're over 5/24, you can't do it.
Clearly, those who fly Southwest often with a companion (or would like to do so) have strong motivation to cure their 5/24 condition.
Considering the next big Chase offers
On the heels of the Sapphire Reserve card's success, Chase's CEO says that Chase will introduce additional new cards. They already followed the Sapphire Reserve with the new Ink Business Preferred card. Both were introduced with jaw-dropping signup bonuses (100K and 80K, respectively). It's reasonable to assume that additional new cards will also have fantastic signup offers.
Recently we learned that Chase will soon cut the Sapphire Reserve's bonus in half. This means that many who currently suffer from 5/24 will most likely never get the exciting 100,000 point bonus. But, it may be worth rehabilitating your 5/24 condition now in order to prepare for new product launches. Maybe you'll be lucky and some new products won't appear for a couple of years.
How to cure 5/24
The key is simply to stop applying for cards that contribute to your 5/24 condition. All new personal credit cards, from any bank, count towards your 5/24 condition. And, being an authorized user on a personal credit card counts (but often can be argued away with a reconsideration call). For details on assessing your 5/24 condition, see: How to count your 5/24 status.
Not all business cards count towards 5/24. Only those that are reported to the big three credit bureaus count. This means that applying for business cards from the following banks will not hurt your 5/24 condition:
American Express (except for Canadian Amex)
Bank of America
Barclaycard
Chase
Citi
US Bank
Wells Fargo
The banks listed above offer quite a few great signup offers. At the time of this writing, Amex has a public 100K offer for their Business Platinum card.  Bank of America has quite a few good business card offers including 30K miles for the Alaska business card and 25K for the Travel Rewards business card. Citi regularly offers 50K for their CitiBusiness AAdvantage card. And US Bank offers 20K for their FlexPerks business card and 85K for their Club Carlson for Business card.
Interestingly, even though most Chase business cards are subject to the 5/24 rule, they do not add to your 5/24 count. If you are over 5/24, you probably won't get approved for the 80K Ink Business Preferred card, for example, but if you do manage to get approved for the card, it won't add to your 5/24 condition.  UPDATE 1/15/2017: Recent evidence suggests that Chase business cards do count.  YMMV.
The above has been a long way of saying that you can cure your 5/24 condition without giving up on signup bonuses. Keep in mind, though, that some banks do report business cards to the credit bureaus. Business cards from Capital One, and Discover business cards do count towards your 5/24 condition.
For a list of the best business card offers, please see: Best Business Card Offers.
The cost of the cure
The "cure" means giving up many great personal credit card offers and some great business card offers (mostly from Capital One).  That may sound rough to those who earn points primarily through signup bonuses, but keep in mind that you won't have to go completely cold turkey.  For example, you could sign up for one personal card every 6 months or so without ruining your 5/24 recovery.  And you can sign up for as many 5/24-safe business cards as you want.  What you can't do is go on a crazy application spree like I did recently, unless you restrict those applications to 5/24-safe cards.
Which offers would be painful to resist?  From my overall Top 10+ Credit Card Offers page, here are the current (at the time of original publication) Top 10 cards which are not Chase cards, and whether or not they count towards 5/24:
| | |
| --- | --- |
| Card / Offer | Counts towards 5/24? |
| Amex Business Platinum 100K | No |
| BOA Virgin Atlantic 75K | Yes |
| Amex Business Gold Rewards 50K | No |
| BOA Amtrak 30K | Yes |
| Avianca Vuela 60K | Yes |
| BOA Merrill+ 50K | Yes |
| Amex Delta Platinum 35K | Yes |
| Amex Delta Platinum Business 35K | No |
| Citi Platinum AAdvantage 50K | Yes |
| CitiBusiness AAdvantage 50K | No |
Six out of ten do count towards 5/24.  So the "cure" means giving up, or largely delaying, some terrific offers.
Decision Time
I don't fly Southwest often, so the Companion Pass pursuit is not a heavy motivator for me.  Plus, since I recently signed up for a bunch of cards, it would take me 2 full years to get under 5/24.  And, I wouldn't count on this 2 card Companion Pass strategy working that far in the future.
Despite not caring about the Companion Pass deal for myself, I still have motivation to cure my 5/24 condition. I'm a big fan of Chase's Ultimate Rewards program, and if they're going to introduce more cards to the Ultimate Rewards family, I'm going to want them.  So, I do think I'll try to cure my 5/24 status, and my wife's too.  If I counted correctly, she'll be under 5/24 a bit sooner than me: April 2018.
How about you?  Will you give up on Chase or try to cure your 5/24 condition?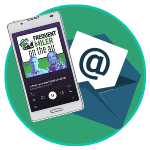 Want to learn more about miles and points?
Subscribe to email updates
 or check out 
our podcast
 on your favorite podcast platform.