Amex has been adding offers to earn an extra 1x Membership Rewards points at a variety of stores through the end of this year. We have previously written about the full list of merchants at which you can earn an extra Membership Rewards point per dollar on top of whatever you would normally earn (See: More Amex 2X Merchants) and how to add those to your Blue Business Plus (See: Get Amex Offers on Blue Business Plus) to get a total of up to 3x (since you normally earn 2x on the first $50K in purchases per year with that card). That offers has been great as Whole Foods should code as a US Grocery store on the Everyday Preferred card, which would normally earn 3x at US grocery stores on the first $6K in purchases per year (then 1x). With the 50% bonus for making 30 purchases in a month, it becomes 4.5x on that first $6K. With an extra 1x at Whole Foods, you should be able to earn a total of 5.5x. And today, extra earnings expanded to more stores…
Today, Amex added some more merchants, including Exxon-Mobil (where it is now possible to earn up to 4x Membership Rewards points per dollar). These new stores are only found in your online Amex Offers, so you'll want to log in to see if you were targeted.
As a reminder, here is the previous list:
Neiman Marcus 
Best Buy
Macy's
Home Depot
Pottery Barn
Gap
Bergdorf Goodman
West Elm
Williams-Sonoma
Rejuvenation
Mark and Graham
Intermix
Staples
Rite Aid
Olive Garden
Boxed.com
Whole Foods
Banana Republic
Pottery Barn Kids
Old Navy
Athleta
Longhorn Steakhouse
Capital Grille
Bahama Breeze
Seasons 52
Yard House
Cheddar's Scratch Kitchen
Direct link to add the stores above
And here are the stores added today as found in some Amex logins:
BJ's Wholesale (in-club only)
Exxon
Toys R Us and Babies R Us (in-store and online)
Seamless.com
Grubhub.com
Stacking for 4x on gas
My wife found the Exxon offer on her Everyday Preferred card, which normally earns 2x at US Gas Stations. If she makes 30 or more purchases in a month, she earns a 50% bonus for a total of 3x at US Gas Stations. Now, with this offer, she will earn a total of 4x at US Exxon-Mobil stations. That's an excellent return on US gas station spend. Note that the terms state that only pay-at-the-pump transactions qualify (though it says Speedpass would work if your card is linked to it). I'm not sure whether or not that is enforced.
BJ's offer for both an extra point and $35 membership
BJ's Wholesale Club is another store that was added to the list today. Additionally, they are offering a discounted membership. We've seen free 90-day memberships several times in the past (See: Free BJ's membership & $5 off of $50) and we often see wholesale club memberships on sale at this time of year, so I might hold off for a better deal unless you need a membership now.
Blue Business Plus Offers?
The Blue Business Plus has been notoriously offers-less since inception this past June. While we previously posted on how to add the initial list of extra 1x merchants to the Blue Business Plus, there had been no other offers listed on the card since. However, when I logged in today looking for any of these offers, I found that I am finally beginning to see regular Amex Offers on my Blue Business Plus. There were only two regular offers, but it was encouraging to see that some are finally being added:
I've never heard of Blink Fitness nor La Crema, but I'm glad to finally see some of those offers popping up and am hopeful that we'll see some normal offers heading into the holiday season. Unfortunately, I did not see any of the new 1x offers on my Blue Business Plus, though I did take a minute to add a coupe of the previously listed offers to it that I had skipped.
Bottom line
It's great to see this expansion of extra 1x merchants with Amex. Last year, they ran a fun promotion for an extra 1x at small business merchants at the end of the year, which was also a great promotion, but it's nice to see the inclusion of mainstream major businesses as well. The gas offer could be an especially good return depending on how much you value Membership Rewards points.
Did you get any of these new extra point offers today? Which ones and on which cards?
H/T: Doctor of Credit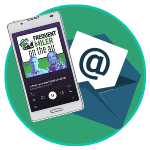 Want to learn more about miles and points?
Subscribe to email updates
 or check out 
our podcast
 on your favorite podcast platform.