Update: Citi is now denying claims based on a missed connection (like the one outlined in this post) unless your leg arrived more than 3 hours late. See: The Fine Print: Fighting Citi Prestige's 'Trip Delay' Shenanigans for a more detailed update.
Greg has recently written several posts on travel insurance offered by various premium credit cards (See: Travel Insurance Showdown: Reserve vs Prestige vs Platinum). Many cards offer what sounds like generous protection benefits on the surface, but the key question boils down to this: Will they really hold up their end of the bargain? This summer, I had a chance to test Citi's limits — both in terms of payout and time — and I was impressed with the outcome.
The Delay
On my way back home from FTU Minneapolis, I had a tight connection in Washington, DC.
As you can see, there were only 36 minutes between my scheduled arrival and takeoff — meaning that my DCA-ALB flight would be boarding more or less as soon as I got in. Luckily, I was seated up near the front of the aircraft and my gates were scheduled to be nearby each other. Less fortunate was the weather around which we had to navigate in Wisconsin.
As you can see, we landed at 10:00pm. Actually, we landed a few minutes sooner — but we sat on the tarmac for more than 15 minutes waiting for a gate to open. By the time we got off the plane, my connection to Albany was gone. I knew there wasn't another flight until around 8am the next morning, resulting in an overnight layover. While that certainly wasn't convenient, I was simultaneously glad to get a chance to try out my Citi Prestige trip delay protection benefit since I had paid for this ticket with my Prestige card.
The benefit
As we've previously outlined, the gist of Citi Prestige Trip Delay protection is this: if you pay for at least part of your ticket on your Prestige card and are delayed for 3 hours or more, Citi will cover your expenses for things like food, lodging, and transportation up to $500 per person (including your family and those traveling with you provided you paid for their tickets with your Prestige card). You are required to submit your claim within 60 days of the delay, and the form (which can be downloaded and filled out after logging in here) asks you to submit any documentation that supports your claim. Once you fill out the form, you can simply email it to the Citi claims administrator (the form also lists a mailing address and fax number if you prefer). You can find the full guide to benefits here.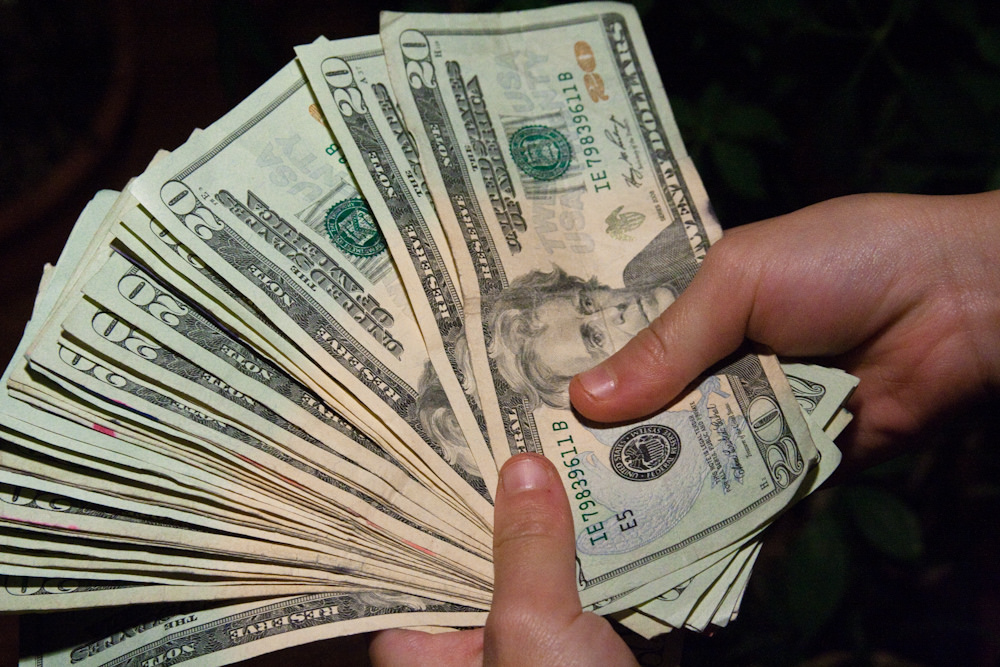 Five hundred dollars per person has always sounded impossibly generous to me — would Citi really pay out $500? While I had read some delay protection success stories, I hadn't read one that fully tested the limits. I didn't set out with that intention in mind, but it soon became apparent that I might have to do so.
Hotels were expensive
Even though I knew I had missed my flight, I ran to the gate just in case (it was basically across the hall). Sure enough, it was gone. I went back to the gate where we had landed and got on line with others in my same situation. Nobody was happy. At this hour, many had missed connections and would be stuck in DC for the night. What's more, the airline wasn't offering rooms; since the delay had been a result of weather, the gate agents were telling people that there was nothing they could do to help and that all of the hotels with which they partner were full. Understandably, that wasn't going over well. As I soon found out, even if they had wanted to provide rooms, there simply weren't many left to be had. Hotel after hotel was totally booked. The ones that were available in the area were exorbitantly expensive and were surely giving people sticker shock if they were looking on their phones:
What's more, availability seemed to come and go — one moment, it showed a room available, the next nothing. I thought for sure I'd find something more reasonably priced with a few minutes of effort, but I first wanted to get documentation of my delay from the airline.
A military excuse
I went back to my landing gate for a military excuse. I knew that my Citi Prestige card should theoretically protect me and cover my costs, but I had read in other write-ups that one piece of documentation I might need would be proof from the airline that I had been delayed. I wanted to cover all of my bases on this one, so I went to the agent to ask for a military excuse — which is just the term that every gate agent seems to recognize for a document that shows you were delayed due to no fault of your own. Mine looked like this:
I thought it was odd that they marked by delay as being due to gate space availability rather than weather, though both had delayed my arrival. To be on the safe side, I had also taken the screen shot shown above of the weather in Wisconsin and our delayed arrival from Flightaware.com. I figured more documentation beats less.
A little kindness never hurts
When it was my turn to see a gate agent, I was certainly less angry than other travelers. After all, I knew I wasn't going to sleep in the airport and that Citi would probably reimburse me for a reasonably-priced hotel. Since I didn't expect to pay for my room in the end, it was easy for me to be the one guy who didn't want to crucify anyone. I smiled and let her know that I understood it wasn't her fault and I just needed the documentation for the delay. She seemed appreciative of my attitude and stepped away for a moment, making a couple of phone calls. She came back with a piece of paper and handed it to me. On it, she had written the name of a Comfort Inn somewhere in the vicinity and she had written $175 and the phone number. She pointed and said quietly, "they are holding a room for you at that rate, but you should call them right now to book it because it's their last room available." I was surprised, but it was a good reminder that you catch more flies with honey than vinegar — sometimes even when you have a right to be angry (such as if you missed your connection because the airline didn't have gate space), a pleasant response may be more likely to get you what you want..
However, I knew there were people around who were facing a choice between sleeping in the airport and spending enough money to actually buy a new mattress but only getting to spend a few hours on one instead. Someone needed that $175 room more badly than I did, so I politely told the gate agent that my credit card should cover my expenses and she should give that room to someone else who needed it. I think she was a combination of surprised and confused when I said no thanks — but hopefully it made someone else's night a little bit easier.
Shopping around
While I expected Citi to pay out, I wasn't necessarily looking to test the limits of their generosity. After all, I had only paid about $362 for my ticket. Would they really agree to pay out more for my trip delay claim than I had spent on the ticket in the first place? I didn't want to get stuck with a $500 loss, so I sat down at baggage claim and shopped around. Hotel after hotel told me that they were fully committed for the evening. I tried pulling the Globalist card at the full-service Hyatts to no avail. There simply weren't many rooms available. The Sheraton and Hilton near the airport disappeared soon after I started shopping and I quickly regretted not booking one of them from the get-go as it didn't seem I was going to do much better. In the end, I settled on The Darcy — a Curio Collection by Hilton hotel. It was only about 10 minutes from the airport, and while it was still very expensive for the night, it looked a hair more reasonable than the other options and I knew that Hilton was offering bonus points for Diamond members (they are doing so again this quarter).
The cheapest room came to $389 before tax or about $445 all-in. I hadn't eaten dinner and needed to get to and from the hotel, so at that point I realized this would likely end up maxing out the Citi Prestige trip delay benefit. Sure enough, my bill after getting tomato soup and grilled cheese came to $485.05.
The Uber/taxi rides came out to about $15 each way, meaning I exceeded $500 in expenses. The Darcy itself was nice. I'd certainly consider going back if the price were a bit more reasonable.
Filing my claim
For no good reason, I dragged my feet on filing my claim. It became one of those things you keep putting off until tomorrow knowing that you have more time. I have no doubt this is why Citi is gives you sixty days to file your claim — since you know you can wait, you inevitably wait too long. In my case, it popped into my head just before the deadline and I submitted my claim on Day #59 after the delay. I received an instant auto-response:
Thank you for your recent submission and/or inquiry. We appreciate the opportunity to service your request provided through your Citibank N.A. issued card.

You can expect to hear back from us within 14 days after we receive all requested information.
Note that you only have to submit the initial claim within 60 days. After that, I believe you have up to 180 days to provide all of the necessary documentation for Citi to pay out your claim. While the auto-response email promised a response within 14 days, I had hoped it would be faster. In the end, they stuck pretty close to the timeline. Twelve days later, I received this message with the subject line, "Important information regarding your Citi Card Benefits Request XXXXX":
Thank you for your recent claim request. We appreciate the opportunity to service your claim request for the Trip Delay Protection program provided through your Citibank N.A. issued card. 

In order to substantiate your claim request, please provide the following information for review.

Itinerary
Additional Information Needed

Please provide a copy of the original trip itinerary received at the time of booking. Thank you

If you have any questions, please call the Citi card benefits service center toll-free at 1-866-918-4670. Our representatives are available 24 hours a day.

 

Sincerely, 
Citi Card Benefits Administration 
Ooops — I guess I had left out a critical detail — my initial itinerary, showing that I didn't have an overnight layover after all. I immediately forwarded them my email purchase confirmation. This time, I expected to wait a full two weeks to hear back.
Two weeks came and went
Two weeks came and went without any email from Citi. At this point, I was starting to worry that I had simply blown $500 on a night of lodging and they weren't going to pay out on the benefit. I was prepping to call or write when I first logged into my Prestige account. There, I saw that just two days after I submitted my itinerary, I had received the $500 reimbursement.
Moral of the story: don't count on an email confirming that your claim was approved. If you choose to receive a statement credit, keep an eye on your account. If you choose to receive a check, keep your eye on the mail.
What documentation did I submit?
For clarity, here is the documentation I submitted:
Original itinerary (paid for with my Prestige card)
"Military excuse" from AA
Screen shot from Flightaware.com showing the delayed arrival
Photo of my folio from The Darcy
Copy of my Prestige statement showing the purchase of the airfare (as I had purchased direct, the confirmation number showed on my card statement)
Copy of my Prestige statement showing the payment of the charges for the room and Uber/Lyft rides.
While I initially forgot step one,  I was able to later send it later and have my claim approved in full within two days of receiving all of my documentation. That's great.  Note that since the benefit is capped at $500, I only asked for $500 and I received it.
And I grabbed a nice chunk of points
On top of getting reimbursed in full for my expenses exactly as I'd expected based on the benefit terms, I was lucky enough to pick up some points. As I mentioned, Hilton was and still is offering bonus points for everyone and even more for Diamond members. I knew this, but I almost forgot to register for the promotion. Luckily, it popped into my mind as I was getting out of my ride from the airport. I literally registered for the promotion as I walked through the door to check in. I was glad I did, because this stay earned me a nice little chunk of Hilton points:
Bottom line
Citi Prestige trip delay protection worked out exactly as I would have hoped — I got my full $500 even as a solo traveler on a ticket that cost significantly less than my expenses on the delay. While not lightning fast, the process was simple and painless. The Citi Prestige had already become my go-to card for booking paid airfare based on how generous this benefit sounded. Now that I know it also works that way in practice, it would be hard to convince me to book airfare with another card. This benefit saved me more than $200 (including the cost of the next best alternative plus taxes and transportation). Combined with the annual $250 airfare credit, that's more than $450 in total value. As I was grandfathered in to a $350 annual fee from an old CitiGold account, I feel like I'm ahead of the game this year on the Prestige — not even counting the two 4th Night Free hotel bookings I've made and my Priority Pass lounge visits.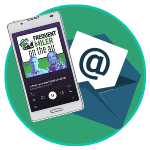 Want to learn more about miles and points?
Subscribe to email updates
 or check out 
our podcast
 on your favorite podcast platform.