Yesterday, via my Quick Deals page, I published a warning that our favorite three letter drugstore may stop allowing credit card purchases of reload cards.  If the rumor is true, we may need to find other ways to manufacture credit card spend in order to meet minimum spend requirements for new signup offers, get big-spend bonuses, etc.  Below are my top 8 suggestions, and one catch-all #9…
1) Buy and cash out gift cards with PINs
Visa and MasterCard gift cards allow setting PINs.  In some cases, such as with OneVanilla cards, the PIN is set automatically the first time you use the card as a debit card.  In other cases, the PIN is, by default, the last four digits of the card number.  And, with other cards, it is necessary to call in and set the PIN.  Once you have a PIN for your gift card, it's possible to use it as a debit card at some locations to buy money orders, pay bills, or reload prepaid cards (such as Bluebird).  You generally cannot use the PIN to get out cash at an ATM.  The trick is to buy Visa or MasterCard gift cards as cheaply as possible (with your credit card), and then find the most convenient and economical option for cashing them out.
2) Use gift cards to pay bills with Evolve Money. UPDATE Evolve Money has shut down services
Evolve Money is an online service that allows you to make many types of bill payments (mortgage, student loan, car payments, etc.) for free.  The best part is that it allows you to pay with Visa and MasterCard gift cards.  So, buy Visa or MasterCard gift cards as cheaply as possible (with your credit card), and then use them to pay bills online.  You can read more about this service here: "Pay bills online with debit and prepaid cards."
3) Pay friends with Amazon Payments. No longer available
Use Amazon Payments to pay friends or family members, with a credit card, with no fee.  Amazon does limit each person to a maximum of $1000 sent per month.  So, many people setup circles where they pay friend B, and friend B pays friend C, and friend C pays them.  Generally if you pay just one other person back and forth without making a wider circle, you may be at risk of getting your Amazon Payments account shut down (but that won't affect your regular Amazon account).
4) Load Serve
If you have a Serve account, you can load it up to $1000 per month ($200 per day) with a credit card (and another $1000 per month with a debit card, but this post is about increasing credit card spend so I won't mention that).
5) Make Kiva loans
Kiva is a nonprofit organization that provides micro-loans to enterprising individuals around the world so that they may earn their own way out of poverty. One great feature of Kiva is that you can make loans using your credit card. Kiva currently reports that 98.94% of loans have paid back, but its possible to do much better than that by avoiding risky loans. For details, please see: "Minimum spend requirements? Kivalens to the rescue."
6) Pay your taxes
If you need to pay end of year tax payments or ongoing estimated tax payments, you can pay with a credit card.  The IRS maintains a web page (here) that shows all of the services you can use to pay by credit card, and it lists the current fees.  Currently, the lowest credit card fees are 1.87% via PayTaxUSA and ValueTaxPayment.com (they're both the same company: WorldPay US).  Due to the fees, paying taxes with your credit card only makes sense if you need the extra spend to meet minimum spend requirements, reach a big-spend threshold, or if your credit card rewards are worth more than 1.87 cents per dollar.  See more here: Buying miles and points and cash from the IRS with credit cards.
7) Load and unload the American Express for Target card. UPDATE 1/12/2016: The American Express for Target card has been discontinued
The American Express for Target card is interesting because you can reload it at Target with a credit card (and the reload counts as a purchase).  The downsides?  It has higher fees than Bluebird or Serve, it has no bill pay feature, and it's not a debit card.  The best way to unload money from this card is to find a no-fee or very low cost ATM.  For complete details, see "Using the Target Amex card to run up spend."
8) Buy and sell
This option is not for the faint of heart.  The idea is to to use your credit card to buy things that can be easily resold.  The goal, generally, is to earn lots of points while breaking even on spend (or even earning a profit).  There are a lot of risks in doing this and likely tax implications as well.  If you do decide to try this out, I recommend starting small and with items that you understand well.  Make sure to take advantage of the best sales, shopping portal offers, etc.  If you're interested in learning more, please see "Tips for selling on Amazon."
9) Miscellaneous others
There are many other approaches beyond the options I listed above.  Some people like to buy and return items, but that crosses the line for me (see "Drawing the line").  Some people increase spend by opening new bank accounts that can be funded by credit card.  Riskier approaches include gambling online and investing online (more here).  Do you have any favorite approaches that I missed in this list?  Please comment below.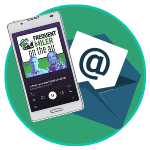 Want to learn more about miles and points?
Subscribe to email updates
 or check out 
our podcast
 on your favorite podcast platform.