American Airlines elite status will be easier than ever to earn in 2022….for those who play the game. Greg and Nick certainly intend to suit up….in their pajamas….and earn high-level status without flying. If you're interested in trying the same game, you'll want to listen to this week's Frequent Miler on the Air (links to watch and listen below).
This week we welcome a new Quick Deals author: Tim Steinke. After hours of digging through applications and conducting Zoom interviews, I couldn't be more excited to have added Tim to the Frequent Miler team. Tim is a great writer, he has a wealth of knowledge about the miles & points game and he is confident that his jokes can make you laugh. You'll start seeing Tim's Quick Deal posts as soon as today — join me in welcoming him to Frequent Miler. Just don't get in his car (unless his wife is driving).
In this week's blog posts, you can also read about what we predict will happen in 2022, what went wrong from Nick's last-minute dash for credit card benefits to close out 2021, and whether that Hyatt dummy booking is a smart choice for you among other topics linked below. Watch, listen, or read on for more from Frequent Miler's first week of 2022.
Note that this week's Frequent Miler on the Air Youtube video is still processing at the time of publication, so check back a little later if the video below isn't yet ready to play.
1:08 Giant Mailbag / What crazy thing…did IHG do this week?
5:08 Mattress Running the Numbers: Should you sign up for 2,000 free Emirates miles?
8:04 Main Event: American Airlines elite status without flying: let the game begin!
1:00:16 Post Roast: Greg roasts Nick
1:02:10 Post Roast: Greg roasts Stephen
1:04:08 Post Roast: Nick roasts Greg
1:08:17 Question of the Week: What do you think about the CRO Crypto.com Visa?
Subscribe to our podcast

We publish Frequent Miler on the Air each week in both video form (above) and as an audio podcast.  People love listening to the podcast while driving, working-out, etc.  Please check it out and subscribe.  Our podcast is available on all popular podcast platforms, including Apple Podcasts, Spotify, and many more.
Alternatively, you can listen to the podcast online here.
This week at Frequent Miler
As noted above, this week we welcome Tim Steinke to the Frequent Miler team. This post gives you a brief snippet of the personality that won us over and the experience that Tim brings to the table. I've already read the first couple of Tim's posts that will be published soon and I am confident that you'll enjoy his content as much as I do. Three cheers to expanding the team — which will mean more great content for FM readers.
American Airlines elite status will be easier than ever to achieve if you play the game right. In this post, Greg explains how you could earn high-level AA elite status in your pajamas and without setting foot on an American Airlines plane – but you've gotta play the game. As the saying goes, you've gotta be in it to win it. Grab your credit card and spreadsheet and let's play. I'm going to predict that one of us ends up getting to Executive Platinum even though we only intend to shoot for Platinum Pro. Add that to my 2022 predictions, please!
Speaking of 2022 predictions, here's what's going to happen this year in miles and points. Well, OK, here's what we predict. Judging by how we did in 2021, it seems like your safest bet about what will happen in 2022 is that it will be the opposite of whatever Stephen and Greg predicted :-D.
Back to the AA elite status game: If you want to play the game, you need the right equipment. For those of us playing the American Airlines loyalty status game, that means having a Mastercard that is reasonably rewarding in order to enjoy the benefit of SimplyMiles card-linked offers. Which Mastercard is right for you? Personally, I have one that is not on this list. I product changed an old Capital One nondescript Mastercard to a Venture card a couple of years ago and wouldn't you know it, they gave me a Mastercard version of the Venture card (which is normally a Visa). That means I can easily earn 2x transferable Capital One miles per dollar spent while also triggering SimplyMiles offers. Of course, that's not to say that we won't open a new Mastercard — my wife might need to pick up the Premier while it's still at the current 80K bonus so we can get an even better return on spend.
When it came to the 2021 incidental credit game, I had mixed success. I always wanted to be a procrastinator, I just never got around to it. OK, that's not true. I clearly got around to flying my procrastinator flag in late 2021 as I scrambled to use airline incidental credits and Fine Hotels & Resorts credits before the year came to a close. While I did successfully trigger most of those credits (and prove that booking Fine Hotels & Resorts on 12/31/21 used the 2021 credit even though the credit came in 2022), I messed up a few credits that should have been layups. Celebrate my successes with me and be thankful that my failures aren't your failures as you read about what worked and what didn't.
The main publicly-advertised credit card offer isn't always the best offer when it comes to co-branded credit cards (don't worry, our Best Offers page lists the best publicly-available offers – including when that offer comes from a dummy booking). While making a Hyatt reservation recently, I was confronted with the dummy booking offer and for a moment I thought it was better than the "standard" offer. The rest of the FM team set me straight on the fact that the standard points offer is probably better….in most cases. Are you one of the few for whom the dummy booking offer makes more sense? See this post for more.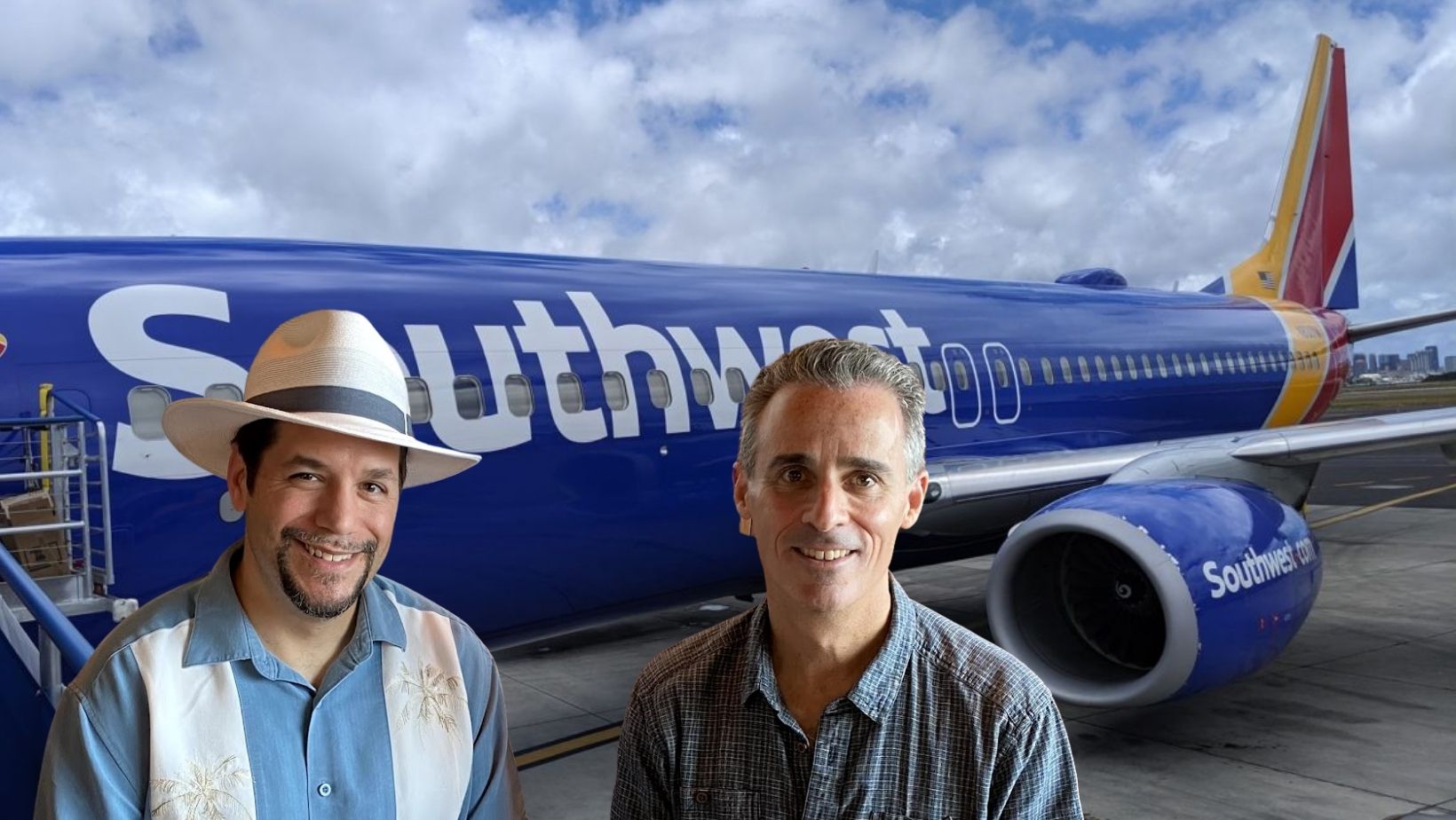 In my opinion, the Southwest Companion Pass remains the best deal in domestic travel — and I'm saying that as someone who had a companion pass in my family in 2020 and 2021 and used it zero times in those two years. No, we haven't gotten any value out of it in the pandemic years, but in a more normal world the Companion Pass has made Southwest our default choice for domestic travel for years. Updated for 2022, this post is our complete guide to ways to earn the Companion Pass as well as all of the common questions we receive about how it works.
---
That's it for this week at Frequent Miler. Keep your eye on this week's last chance deals to make sure you don't miss anything expiring this week.