Swagbucks is currently offering 1,500 Swagbucks (worth $15 in gift cards) when you join AARP for 1 year for $12. According to Cashbackmonitor, MyPoints is offering 2,500 points (which they note is worth $17.50). That could be worth it on its own since AARP membership comes with a couple of travel benefits (including discounts on British Airways), but it's even better if you have the Chase Offer that's good for $8 back as you'd stand to pay $12 and get $23 back — essentially getting a free AARP membership and making $11 in the process. Keep in mind that anyone can join, you do not need to be old / retired. It's not only elderly guys like Greg that are AARP members (Frequent Miler on the Air reference for regular listeners!).
The Deal
Stack Swagbucks or MyPoints with a targeted Chase Offer as shown below to get an AARP membership and make a few bucks profit
Quick Thoughts
As noted at the top, this deal has two layers: first, check your Chase accounts to see if you find this Chase Offer good for $8 back on AARP membership.
Then, go to Swagbucks or MyPoints to click through to AARP. Swagbucks is offering 1,500 Swagbucks (which is worth $15 in gift cards) and MyPoints is offering 2,500 points (which Cashbackmonitor says is worth $17.50, but I'm not a MyPoints user so YMMV). Then sign up for the $12 membership to earn Swagbucks / MyPoints.
You may want to buy this membership because it comes with some limited restaurant / hotel discounts and most importantly because AARP has a British Airways discount that can sometimes be a key component to getting a great stack in premium cabin airfare. See: Extreme Stacking British Airways, AA, and Iberia flightsExtreme Stacking for more. There are also occasional gift card discounts that can be well worthwhile. For net free, it's worth signing up.
Again, here's the process:
Check your Chase accounts for the Chase Offer
Go to Swagbucks.com or MyPoints.com to click through to AARp
Buy the 1-year membership for $12 with the card to which you linked the Chase Offer
Get 1,500 Swagbucks + $8 back or 2,500 MyPoints + $8 back
H/T: Pennywisetraveler on Instagram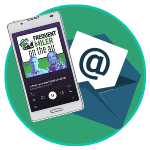 Want to learn more about miles and points?
Subscribe to email updates
 or check out 
our podcast
 on your favorite podcast platform.