Aeroplan has announced a few changes today. Some of them are positive and take effect immediately (lower fees and greater flexibility) while others are negative and take effect in September (changes to stopovers & open jaws). Time will tell how much the negative will sting.
Positive changes
Aeroplan made a couple of positive changes that thankfully take effect immediately:
Free refunds within 24 hours of booking: Truthfully, I didn't even realize that you couldn't refund an Aeroplan booking for free within 24 hours, but this is better than not being able to do so. This change allows you to jump on availability and then have a chance to think about it before being totally committed.
Refund award bookings within 21 days of departure: This is a really nice change. Previously, you couldn't cancel and redeposit an award booking within 21 days of departure — you would basically just be able to put the ticket into limbo to use at a different time within a year of booking. Now, you will be able to refund a flight up to 2 hours before departure. Personally, I love this change. Sometimes life happens — a fact that is becoming more salient now that I travel with a baby. You'll still have to pay the fee, so this isn't quite as good as I'd like, but it stings less since they….
Reduced aeroplan.com refund fees. If you refund your booking online, you'll now pay 125 CAD (about $95 USD at the time of writing) vs paying 150 CAD over the phone (which will still be the price for phone cancellations). Note that if you booked your award via the phone in the first place, the 30 CAD fee for doing so is still nonrefundable.
Free changes and refunds for Super Elite 100K members: Air Canada's elite members didn't get free changes on award tickets? What?!? Why was anyone crediting Star Alliance flights to Air Canada? Apparently the previous lack of free changes for these members was due to the disconnect between Air Canada and Aeroplan, but this gave me a chuckle. Yeah, it's positive if you're an elite member. About time.
Negative changes
Where the news hurts more is in the (supposedly temporary) changes to multi-segment routings. Aeroplan has long had a generous stopover and open jaw policy, allowing two stopovers or one stopover and one open jaw on a round trip award. This has made it possible to piece together mini-round-the-world tickets with some creativity.
Starting September 1, 2019, you will be limited to one stopover or one open jaw on a round trip award. As of today, if your travel is within a single continent other than North America, you can have an open jaw but no stopovers.
This one hurts. I imagine that relatively few customers took advantage of Aeroplan's fast and loose rules here, but I imagine that many hobby enthusiasts did. The fact that so few people likely took advantage of these makes it seem like making these changes permanent would be an awfully easy way to cut costs without alienating many customers. I hope that these changes remain temporary, but color be less than optimistic. If you're planning to book a complex itinerary, best to get to it before September 1st.
The other negative change is that Aeroplan is eliminating around-the-world awards. I imagine that most readers transfer from Membership Rewards to Aeroplan, which would make Aeroplan's round-the-world chart a poor choice when you have access to ANA's round-the-world chart. No big loss here IMHO.
Bottom line
While there are a number of positive changes here that I like, I'm ultimately more concerned about the possible elimination of two stopovers (or a stopover and an open jaw) on a round trip award ticket. I hope that change is temporary, and Aeroplan's transparency in this announcement gives some hope that it's true. I'm just less sure than I'd like to be that it will remain temporary. If you're looking to book a complex Aeroplan itinerary, I'd recommend doing it before September 1st just in case those favorable rules don't come back.
H/T: One Mile at a Time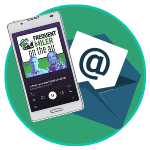 Want to learn more about miles and points?
Subscribe to email updates
 or check out 
our podcast
 on your favorite podcast platform.