Last year, Amex totally overhauled how referrals work, enabling cardholders to refer someone to almost any Amex card and receive referral credit (which varies based on the card from which you generate your referral link). See this post for more information. One unexpected change that came about since you could refer to any card was the ability to self-refer. However, Amex is clawing back Membership Rewards points earned for self-referral. No word on co-brand referrals at this point, but Amex has sent out emails and clawed back as few as 30K points earned through self-referral. That's obviously bad news.
Reports are coming in through reddit from people who received the following email from American Express:
We are writing to let you know that, after careful review of your Membership Rewards® account activity, we have removed points in your Membership Rewards® program account. Please ensure that any Additional Card Members who are authorized to redeem points from your account are notified of this change in your Membership Rewards balance.

Why we are removing these points We recently noticed point accrual or redemption activity on your Membership Rewards program account that indicates an effort to obtain or use points in a manner that is not appropriate. It's important for you to know that the Membership Rewards program terms and conditions state that "If we in our sole discretion determine that you have engaged in abuse, misuse or gaming in connection with earning or using points or that you may attempt to do so, we may:

Take away any points in your program account, Temporarily suspend your ability to redeem points, Temporarily suspend your ability to earn points, Cancel your program account, or Cancel any of your American Express Cards"
The clawback is affecting both business and personal cards, but thus far it is just Membership Rewards referral credits being clawed back (presumably because Amex has easy access to claw those back, whereas it may be more difficult for them to claw back points from a co-brand loyalty account).
Again, the clawback is affecting Membership Rewards points earned from self-referral regardless of the new card opened. In other words, if I used my Amex Gold card to generate a referral link for the Hilton Honors credit card and then I used that link to successfully apply for the Hilton Honors card for myself, I would have earned 10,000 Membership Rewards points for a successful referral from the Amex Gold card (in addition to a welcome bonus on the Hilton card if eligible). Amex is now clawing back those 10K points for those who referred themselves. There has been a report of as few as 30K points earned this way being clawed back, so it is possible that Amex will claw this back even if you only did it a couple of times.
Of course, a major wrinkle here that is sure to make customers extra unhappy is that Amex sent out 1099's for these referral bonuses last year — meaning that Amex is clawing back bonuses on which cardmembers have paid taxes as though they were income earned. This reddit member describes a possible course of action if that description fits your situation, though I certainly wouldn't know or advise someone in how to proceed.
This is clearly bad news and just the latest shot fired in the Amex war on gaming. Note that points earned from referring others, including your spouse, have not been clawed back — this is just for those who have referred themselves.
H/T: reddit via Doctor of Credit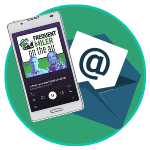 Want to learn more about miles and points?
Subscribe to email updates
 or check out 
our podcast
 on your favorite podcast platform.