The Amex International Airline Program, which is a benefit of Amex Platinum cards (both business and personal) that offers discounts on premium-cabin international fares, is now available for booking online. That's an awesome development as it means you no longer have to call or chat to find out whether any discount fares are available.
The Deal
Now book the Amex International Airline Program discount premium cabin tickets online at Amex Travel (note: you need to have an Amex Platinum card to see / book these fares)
Quick Thoughts
We've written before about the Amex International Airline Program (see our guide to saving money or miles on flights for more). In a nutshell, Amex offers discounts for premium economy, business, and first class flights on specific carriers for some round trip flights departing the US. These fares aren't always available, but when they are they are generally better than what you'll find elsewhere for the same flights. The nice thing about being able to book them online at Amex Travel is that the Business Platinum card offers a 35% rebate when you pay with points for business and first class fares (up to 500K points rebated annually). That brings your value per point just over 1.5c — which can be a great deal when you're booking a discounted paid premium cabin fare that will also earn miles.
TPG has a number of example comparisons that show how much you might be able to save. Rather than do an extensive search to re-create similar examples, I just picked one random set of dates (September 4-10th) for a business class trip round trip from New York to Berlin. Here is a side-by-side comparison of that search with results before logging in on the left and after logging in to an account with a Business Platinum card connected to it on the right.
Note that not all of the price drops are a result of the Amex International Airline program. Amex Travel adds a $10 booking fee per ticket to all airline tickets, but that fee is waived for Amex Platinum cardholders — which explains a ~$20 difference on a number of the airlines.
Some of the drops you see side-by-side don't make sense — Delta wasn't really charging $29K for business class. However, when logged in to a Platinum account, Amex does accurately show the publicly-available price crossed out and the lower International Airline program fare available. Again, I didn't hunt for a great business class fare here — this just illustrates that you can save a few hundred bucks.
At times, you'll find the same several-hundred-dollar discounts on airfares in a more reasonable price range, which might make it worth using points.
Overall, this is a very positive development as it will be simple to check with Amex to see if you can do any better when you've found a great business class fare using something like Google Flights. See How to find great business class fares with Google Flights for more tips on doing that.
H/T: TPG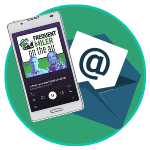 Want to learn more about miles and points?
Subscribe to email updates
 or check out 
our podcast
 on your favorite podcast platform.