Today, January 24th 2016, Amtrak's new award program has gone into effect.  You can read about the new program here: Amtrak Guest Rewards 2016 — Better than expected. My take and recommendations.  For award travel, the new program has advantages and disadvantages over the previous program.  One of the biggest advantages was supposed to be the elimination of blackout dates.  The new program charges points at a fixed value compared to the ticket price so there was no longer any reason to limit award availability.
Unfortunately, it looks like there are limits on premium award seat availability.  True, blackout dates have gone away, but not all seats available for purchase are available for awards.
Premium award seat limits
I took a look at a few routes during Memorial Day weekend.  In the past, the Friday before Memorial Day and Memorial Day itself had been blacked out for award travel.  Now, they're available.  Unfortunately, not all premium seats that are available for purchase are available for points.  Let's look at some examples:
Chicago to Utah
If you want to travel in a bedroom on the California Zephyr (as I wrote about here), Amtrak will charge you $1288, departing May 30th:
If you want to book that bedroom with points on that day, you're out of luck.  The website reports "No Price":
DC to NYC
Want to travel in business or first class from Washington DC to NYC on May 30th?  You can can choose from the Northeast Regional or the Acela Express (only two time options shown, but there are many others):
However, if you want to pay in points during those same times, you'll have to go with the Northeast Regional:
Ann Arbor to Chicago
How about traveling Ann Arbor to Chicago on the Friday before Memorial Day?  Business class seats are available for purchase at any time (only 2 times shown):
However, if you want to use points for business class, you'll have to take the later train:
Disappointed with Amtrak
I don't get it.  If you're going to fix point prices based on the price of a ticket, why limit which seats are available for awards?  It doesn't make any sense to me.  I like that the new program offers a whopping 2.6 to 2.9 cents per point value, but I don't see any reason to limit when and where those points can be used.
It's possible that this is a temporary glitch in the system.  Or, maybe Amtrak is willing to oversell seats when purchased with cash, but not with points?  I don't know.  I do hope that they'll change / fix this issue.  We'll see.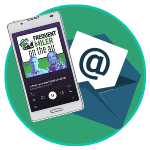 Want to learn more about miles and points?
Subscribe to email updates
 or check out 
our podcast
 on your favorite podcast platform.