Yesterday, a reader sent me an advance copy of a press release from FirstCayman Internet Bank, where she works in human resources.  The press release introduces a new prepaid card that is directly intended to compete with Amex Bluebird, Serve, and the Target Prepaid REDcard.  She asked me if I thought this card would offer MS (manufactured spend) potential.
There are still too many unknowns at this point to be sure, but on the face of it, the card does look incredibly promising.  Here is the press release (which should be widely available at some point today):
George Town, Cayman Islands., April 1, 2015 – FirstCayman Internet Bank announces the launch of the "Us" Card, an alternative to popular products from American Express such as Bluebird, Serve, and the Target Prepaid REDcard.  The "Us" Card has been developed for the millions of people worldwide who are looking for checking account alternatives and advanced capabilities such as no-fee bill pay, fee transparency, and no minimum balance or overdraft fees.  Where the prepaid American Express products are limited to those living the United States, the "Us" Card is available worldwide.  And, unlike the competing American Express products, the "Us" card runs on the Visa network and is therefore accepted almost everywhere, worldwide.

"The Card for the rest of Us"

FIB's Senior Vice President, I.M Leighing says "Our customers tell us that they want prepaid cards like Bluebird, but they do not have US addresses or Social Security Numbers, both of which are required by American Express. Our product matches Bluebird feature by feature, but without the exclusionary requirements imposed by Amex.  The 'Us' Card truly is the 'Card for the rest of Us.'"

The "Us" Card will initially be marketed as the "Us Visa" card from FirstCayman Internet Bank.  FIB is concurrently test marketing another version of the card that will compete with Bluebird and REDcard not just feature by feature, but by name as well: the "Us" Green Card.  According to Phil Aufschidt, FIB's Director of Sales and Marketing, "initial test results have indicated a huge swell of interest in the Us Green Card throughout the Americas."

Funds deposited to FirstCayman Internet Bank's "Us" cards are fully insured by the Foreign Deposit Insurance Co (FDIC).
In reading through the Us Card's Cardholder Agreement, it does look promising.  Here is a summary of what I found:
Both versions of the card (the Us Visa card and the Us Green card) share the same Cardholder agreement, so they appear to be the exact same product with different names.
Anyone can sign up for this card.  There doesn't appear to be any age or location restrictions.  I also don't see any restrictions that would limit each person to have only one card the way Amex does.
The card has an initial $19.95 purchase fee and a $9.95 monthly fee
The monthly fee is waived in any month in which the cardholder deposits $1,000 or more.  It is unclear whether this is based on a calendar month or a rolling 30 days.
Money can be added online to the card via bank accounts, debit cards, or credit cards.  Credit card loads are explicitly restricted to Visa and MasterCard credit cards (i.e. you can't use Amex or Discover cards).
There is no load fee, even for credit card loads.
Credit and debit loads are limited to $15,000 per month.
There is a $2 fee to withdraw from ATMs.  That is in addition to any charges incurred from the ATM itself.
Bill payments are free.  It is unclear at this point whether it will be possible to bill pay credit cards directly, but the language makes it seem that you can bill pay anyone.
Wire transfers are "discounted".  It is unclear what this means exactly.
Too much is still unknown about the card, but on the face of it, it appears to be an amazing tool for manufacturing spend.  It appears that one can load up to $15,000 per month fee-free and cash out through bill pay fee free!  A very important question that remains is whether online credit card loads will count as purchases or cash advances with our credit cards.  I expect that some banks will treat it as a purchase and others may treat it as a cash advance.  As soon as people get this card and try it out, I'll report results.
I wrote this post yesterday (March 31) and scheduled it for publication today.  At the time I wrote this post, the website to sign up for the card wasn't available, but I've been told that it will be available today.  If you're interested, here's the link (and hopefully it will be live): uscard.fib.com.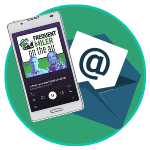 Want to learn more about miles and points?
Subscribe to email updates
 or check out 
our podcast
 on your favorite podcast platform.