T-Mobile is back with a new free line offer this week for many customers with an existing plan with 2 paid lines (H/T: Slickdeals). Last month, T-Mobile ran a similar promotion to add a free line for those with at least 2 paid voice lines (while some plans were ineligible, many – including many older and no-longer-available plans — were eligible). I wrote about why T-Mobile customers shouldn't have ignored that promo (See: T-Mobile customers, do not miss the free line promo). This time, some of the previous stacking opportunities are excluded, but I think qualifying T-Mobile customers should still consider this one yet again.
Adding a totally free line to your T-Mobile account
This is now the fourth time this year that T-Mobile has offered a completely free additional phone line. I should note at the outset that not all plans are eligible for the free line. However, many (including many no-longer-available plans) are eligible.
Determining your eligibility on your own is slightly complicated. If you want to do this the "easy" way, reach out to T-Mobile on Twitter or Facebook or via the chat function in the T-Mobile app (though note that not all reps are well-informed). If you're OK at following directions/pictures, this reddit thread tells you how to find your plan's SOC code and this image from reddit shows you the list of qualifying SOC codes. If the keyboard shortcut for developer tools doesn't work, after step 4, right-click your mouse (anywhere on the background of the webpage) and click "inspect" to see the developer tools shown in the screen shot.
In my case, I have an older / no-longer-available T-Mobile One plan and I was able to add a free line both when they ran the promotion this past summer and again in November and now yet again (so I now have three totally free lines on my plan). Since my T-Mobile One plan includes unlimited high-speed data (and unlimited calls/texts) for all of my lines, the free line gets exactly the same thing. It literally costs me nothing more to have an additional line with full unlimited call/text/data. An important note here is that my plan includes all taxes in the monthly charge, so there are no additional taxes for me for my free lines (but some plans break out taxes separately for each line, so a free line may actually cost you a few bucks depending on your plan). That alone seems pretty generous since it means you could potentially offer a line to a family member at no cost to you.
Why add a free T-Mobile line?
Even if you don't think you'll use the free line any time soon, it doesn't hurt you to pick it up and you could add the line yourself online or via T-Mobile customer service (note that if you add it yourself online, it shows a monthly cost initially when you add the line, but as long as you're on a qualifying plan, it will later show up in your account as being free).
Personally, I think there are a few reasons to consider adding a free line:
It makes a nice gift. You could offer that free line to a friend or family member. Who doesn't like free cell phone service?
Additional lines for T-Mobile Tuesdays offers. Most offers have become kind of weak, but every now and then there's a $2-$5 Dunkin or Panera gift card or something that's even better if you can stack multiple lines.
Earn 4% APY with T-Mobile Money. This is basically a virtual checking account offered to T-Mobile customers. T-Mobile customers get 4% APY on the first $3K in the account provided that they deposit $200 per month (and 1% on the rest of their balance). While the cap on 4% is low, even the 1% on the remainder isn't bad in the current environment (and 4% on $3K is worth $120 a year). That's an added bonus that goes with the free cell service gift (or perhaps you can have multiple accounts on your own for more 4% bandwidth, I'm not sure).
Future porting promotions. Other carriers run deals all the time to attract each other's customers. For example, AT&T has offered a $250 prepaid Visa to customers who port in from another carrier. You wouldn't be able to do this right away as the terms usually state that closing a line within 90 days will convert the free line to paid, you could use this to earn a bonus down the road.
No Costco stacking this time
Last time around, I wrote about stacking a $200 rebate from Costco and a $100 rebate from T-Mobile for porting a number. This time, the promotion terms explicitly exclude stacking with the Costco BYOD promotion.
No stacking on most of the current phone offers
I'm not aware of a stacking opportunity for a free or discounted phone this time. According to the Slickdeals thread, this deal can not be stacked with any of these other current T-Mobile offers:
iPhone 12 "on us" (2020 Apple Trade Activate P3)
BOGO iPhone (2020 Apple Buy 2 P11)
Free Galaxy A71 5G with new line (2020 Samsung Activate P12)
Free OnePlus 8/8T+ 5G with new line (2020 OnePlus Activate P5)
Costco BYOD promos
TFB-exclusive promos
I don't think there is a current deal that will stack but will update if I learn otherwise.
Bottom line
Many T-Mobile customers can currently add a totally free line to their plan again (while keeping their existing plan with no changes or deletions to their service plan). If your plan qualifies, I think it's worth adding a line for nothing (though YMMV if you need to pay additional taxes for each line with your plan). The flip side of this is that T-Mobile may become more congested with all of these free line offers and if you start giving lines to friends or family members you may feel more obligated to stick with T-Mobile in the future. I'm personally not too concerned about that, but you'll have to weigh the pros and cons for yourself.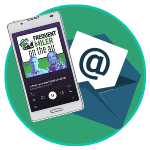 Want to learn more about miles and points?
Subscribe to email updates
 or check out 
our podcast
 on your favorite podcast platform.