With just over one week left in 2020, it's time to dot the i's and cross the t's and make sure you have everything buttoned up in time for the new year. It can be easy to forget something simple, and indeed I've once again left a few things to the last minute that I'll now need to finish up before year's end. For the procrastinators among us, here is a list of things not to forget to do before 2021 begins next week.
Use temporary COVID credits
We have maintained an dedicated resource page with regular updates and full details on everything you need to know about COVID credit card enhancements including temporary credits or changes to the way various credits are used. See the full guide foe full details, but to recap major benefit changes or additions to be sure to use before 12/31:
Amex
Use the following temporary Amex credits before 12/31:
Bank of America
Through December 31, Premium Rewards cardholders can earn a $50 statement credit for grocery store, dining, and takeout purchases.  Details here.
Consumer and business Travel Rewards cards are allowing points to be redeemed for full value towards grocery store, dining, and take-out purchases through December 31, 2020.
Chase
Citi
5X Online & More (through end of year): Citi Prestige cardholders can now earn 5X for online, cable, and streaming purchases (up to 7500 points) through the end of 2020.
Earn $250 Citi Prestige Travel Credit at Supermarkets & Restaurants: May through December 2020: Purchases at Supermarkets and Restaurants (including takeout) count toward the card's $250 Travel Credit benefit
Use airline incidental credits
Amex airline incidental credits, like those that come with the various flavors of Platinum cards or with the Hilton Aspire or Amex Gold card, are offered by the calendar year. These credits post based on the date that the charge is made on your card; even if you make a charge on 12/31 and the charge doesn't post to your statement until a few days into 2021, it'll count against your 2020 cap as long as the charge date shows December 31st or sooner — though beware that last year I made a couple of United club pass purchases late on 12/31 that posted immediately to my United account but the charges ended up dated 1/1. Don't leave it until the very last minute. Also make sure you know which airline you've chosen (or you might be able to get a chat rep to change your chosen airline, but YMMV). See: Amex airline fee reimbursements. What still works?
Chase Ritz-Carlton incidental credits are also based on calendar year and the date that the charge hits your statement. Be sure to charge any incidentals by December 31st and you should be able to apply your 2020 credit even if the charges don't settle for a few days into 2021. Keep in mind that these credit can be used for grocery or restaurant purchases through 12/31/20.
Bank of America Premium Rewards incidental credit works like Amex and Chase above in that the credit runs from January 1st to December 31st. Be sure to place qualifying charges by December 31st. As a data point, United Travel Bank recently worked for me just as it has for many Amex cardholders.
Citi Prestige travel credits work based on the statement cut date. Once your December statement cuts, your travel credit begins anew. In other words, if your December 2020 statement has already been issued, you can now begin using your 2021 travel credit (and conversely that would mean it is too late to use any remaining 2020 credit).
Use other annual / monthly credits
American Express Business Platinum: Use the semi-annual Dell credit by December 31st. Be sure to enroll online to use it first if you have not already done so. As noted above under the temporary COVID enhancements section, keep in mind that this credit has been doubled this year, so you can earn $200 in statement credits for Dell purchases from July to December 2020.
American Express Platinum:

Use the $50 semi-annual Sak's Fifth Ave credit, just be sure not to use it on gift cards as Amex has clawed back the credit on gift card purchases even months after closing the card.
Use the monthly Uber credit. Remember that December's Uber credit is the higher $35 amount and also works on Uber Eats.

American Express Gold

Use monthly $10 credit valid at Boxed.com, Shake Shack, Seamless/Grubhub, Cheesecake Factory or Ruth's Chris Steakhouse
New Uber benefit begins in January 2021
Status match
Strategic status matches are a good tool to have in your belt. Sometimes, one can leverage a single year of earned status into several years by matching from one program to the next. In some cases, you can go from zero to hero in a matter of clicks. Keep in mind that you'll want to match status before your current status level expires, though for some programs that you have another month or two before status drops.
On the hotel front, Wyndham unfortunately discontinued its status match program (which was a great way to hop on board the status-match-go round), though you can still get Wyndham Diamond from the business credit card and execute a similar play. Also, if you have Hyatt Explorist and have not yet matched to MGM Mlife Gold, do that now.
Choose choice benefits
Some elite statuses come with an annual choice benefit where you can select from among a few key benefit options. Be sure to make your choice selections ASAP.
Delta choice benefit: You have until January 31, 2021 to select your choice benefit if you achieved Delta status during 2019 for the 2020 calendar year, so you have another month on this one at worst. Those who achieved Delta status during 2020 have until January 31, 2022 to make their selection. Delta Diamond Choice Benefits: Which to choose and when?
IHG choice benefit: If you achieved Spire Elite status last year (in 2019), you have until December 30, 2020 to make your choice benefit for this year. If you have achieved Spire Elite status based on 2020 activity, you will have until December 30, 2021 to make your selection.
Marriott choice benefit: Annual Choice Benefit selection must be made by 11:59 pm ET on January 8, 2021 (note that this is a week earlier than last year's deadline). Note that the website says that you will be able to make your choice benefit selection within 48 hours of achieving 50 or 75 nights. Make your selection here. See: Marriott choice benefit valuations: Which to pick? for help deciding which to choose.
Apply for Amex cards
December is the ideal time to apply for American Express cards that come with annual credits. That is because those credits are based on calendar year. It is therefore possible to open a card with incidental credits now and potentially use that incidental credit for 2020 by December 31st and then receive a new incidental credit starting on January 1st, 2020. Since your next annual fee would not be scheduled to post until December 2021, it would theoretically be possible to use your annual credit again in January 2022 and cancel the card before the fee comes due if you decided that you no longer wanted to keep it. In the current environment with Amex sometimes clawing back credits even months after a card is closed, I'd recommend some caution here. Still, it should at the very least be possible to double dip. That said, there aren't many days left in 2020 to receive your new card. The Amex system will sometimes offer to auto-generate a temporary card number upon approval (and if request this and Amex is unable to generate it, they will sometimes offer you a statement credit) or you may be able to get your new card expedited by asking or requesting it within your online account.
If you are looking to take advantage of that situation, the current 100K + 10x offer on the Amex Platinum card would pair nicely with this strategy considering all of the various statement credits that you could get on top of the sweet welcome offer and 10x at US Supermarkets and US Gas stations for the first six months. Before your next fee is due in January 2022, you could potentially get the following in statement credits:
Up to $600 in airline fee incidental credits ($200 each calendar year; apply now and you can get this $200 before the end of this year plus another $200 in credits in 2021 and potentially $200 in credits in January 2022 before your next fee comes due)
Up to $245 in Uber credits ($35 this month and then $200 during 2021 and $15 in January 2022 before your next fee comes due)
Up to $200 in Sak's 5th Ave credits ($50 between January and June and $50 between July and December; apply now and use the credit once before the end of this year, then twice next year and potentially $50 in January 2022 before your next fee comes due)
$20 in wireless services credits due to temporary COVID enhancements
$20 in streaming services credits due to temporary COVID enhancements
The ability to earn all of that on top of the current welcome offer makes December the ideal time to go after that offer.
Transfer / pool points
While Chase does not cap how many points can be transferred among your cards or to/from one household member or joint business owner, and Capital One does not limit the number of their miles you can transfer to another cardholder of a Capital One miles card, some programs are less generous. The following programs limit how many points you can transfer between members by the calendar year. If you're looking to pool points for a valuable award, consider making a transfer before December 31st if you need to split your transfer in two.
Citi ThankYou points: You can transfer up to 100,000 Citi ThankYou points per year and/or receive up to 100,000 Citi ThankYou points per calendar year. Keep in mind that points received through a transfer from another cardholder expire after 90 days. Only transfer points with an immediate use in mind. That said, if your chosen award will require sending over more than 100K points, you should be able to transfer up to 100K by December 31st and then a fresh 100K beginning on January 1st.
Marriott Bonvoy Rewards: You can transfer up to 100,000 points per calendar year to another member and you can receive up to 500,000 transferred points per calendar year. That should reset on January 1st, so make any necessary transfers now if you think you might need to move more points than those caps. With all of the temporary Marriott spending bonuses this year, my wife has earned a nice chunk of Marriott points that we would rather have in my account, so we'll be transferring 100K over before the end of this month.
Hilton Honors: Each account can receive up to 2,000,000 Hilton Honors points in a calendar year and you are limited to six Hilton points pooling transactions per calendar year.
Make charitable donations
If you intend to make charitable contributions for 2020, the deadline is December 31st. The US Bank FlexPerks Travel Rewards Visa offers 2x for charitable contributions.
Redeem points or miles for annual rebates
If you have the Citi Rewards+, remember that you'll get back 10% of the points you use (up to 10,000 points back) per calendar year. This means that if you have your points pooled with a Premier or Prestige card and you transferred 100,000 points to an airline, you'd get 10,000 ThankYou points back. I expect that if you initiate the transfer by December 31st, you'll get the rebate for the current calendar year, but it is possible that the rebate is based on the date when the transfer finalizes, so it would be best to give yourself a few days before the end of the year on any transfer you intend to make.
Make sure you've completed spend bonuses
Whether the quarterly category bonus on a card like the Chase Freedom card or a big spend bonus that's based on calendar year, you'll want to run the numbers to be sure you've made it over the hump. For example, it would be a shame to end up just under the $15,000 spend required for a Hilton free weekend night certificate or just below the $20K in purchases necessary on the BOA Amtrak card in order to transfer points to hotel partners. A couple of years ago, I just missed an additional free night certificate on my Radisson card by miscalculating how much I'd spent during my cardmember year (note: the Radisson card's bonus is not a calendar year bonus, just an example of one I missed).
Southwest referrals

The annual cap on referrals is 50,000 points per card. A couple of years ago, I discovered that referrals made after your December statement cut date but by December 31st count toward the current calendar year's Chase referral limit, but will post to your Southwest account in January. This means it is possible to double dip and earn up to 100,000 Rapid Rewards points per Southwest card in January. Here's how that works:
Refer 5 friends after your December statement cut date and by December 31st: Earn 50,000 points (10K per approved referral) on your January statement date
Refer 5 friends beginning on January 1st and before your January statement cut date: Earn 50,000 points (10K per approved referral) on your January statement date
While you may not have ten friends to refer, this info can be useful for bumping you up over the hump for the increased requirements (you now need to earn 125,000 Rapid Rewards points during a single calendar year to earn the Companion Pass). See our Southwest Companion Pass Complete Guide for more info.
Bottom line
I'm always a little overwhelmed during the last week of the year in terms of holiday commitments, wrapping gifts, and taking a little time to relax and enjoy time with my family. Stressing over which credit card tasks need to be completed by year end doesn't help, but hopefully this list reminds you of any loose ends you need to tie up before we set off into a new decade next week.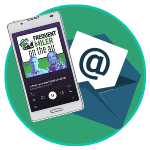 Want to learn more about miles and points?
Subscribe to email updates
 or check out 
our podcast
 on your favorite podcast platform.