I think it's fair to say that I've been obsessed with the 40K to Far Away Challenge.  Nick, Stephen, and I each have a budget of 40,000 points and $400 to try to get as far away as possible (details here).  Nick is working with Citi ThankYou points, Stephen has Amex Membership Rewards, and I have Chase Ultimate Rewards.  I've written before about why I think I have the easiest and best option (since I can pay for flights at 1.5 cents value with my points).  And I've written about the extensive research I've done (Greg's Chase Ultimate Rewards battle plans).  Behind the scenes, I've been thinking and plotting non-stop.
One of my early ideas was to circle the globe for 40K and $400.  But, guess what?  That's too easy.  At least with Chase points it is.  For example, I could easily book something like this:
New York to Beijing for 21,331 Chase points:
Then, fly Beijing to London for 18,669 Chase points and $3.68:
Finally, fly London to New York by using $178 of the $400 cash budget to book a low cost carrier:
Altogether, the above flights cost 40,000 Chase points plus $182.  In other words, if all I wanted to do was fly around the world with my 40K Chase points and $400, I can do so easily.  I don't think it would be an interesting route, though, so it's not even close to what I really have in mind, but it's something.
Can it be done with 40K miles?
I started wondering if it's at all possible to cobble together an around-the-world itinerary entirely with airline mile award sweet-spots.  What if I wasn't allowed to purchase any flights at all?  What if every single flight must be booked with airline miles?  Can it be done?
In this thought exercise, I'm assuming that there are no transfer bonuses and no award sales.  The question is whether it's possible to use regular every day airline mile awards to get around the world for 40K.  Do you think it's possible?
US to Europe is easy and cheap
There are a number of sweet-spot awards for flying to Europe from the US.  For example, you can fly Chicago to Madrid for as few as 17,000 Iberia Avios and $85:
Or fly New York to London for 10,000 Virgin Atlantic miles plus $89:
Europe to Asia can be cheap too (at least in miles)
Using Virgin Atlantic miles again, you can fly all the way from London to Asia (Hong Kong, Shanghai, or Beijing) for only 12,500 miles:
Flying west to east, the fuel surcharges are quite high (~$240), but flying the reverse route from Hong Kong to London costs only about $42.  That's an incredible deal.
You can also fly to Delhi from London for only 10K miles!
Crossing the Pacific is hard
In the above examples, we would spend at least 20K miles to go east from the US, across the Atlantic, through Europe, and to Asia (JFK-LHR-DEL).  So, we only have up to 20K miles left to bridge the Pacific.
The tool AwardHacker tries to find all of the best possible award prices for whatever route you choose.  To be clear: it doesn't identify whether or not the awards are currently available, it just finds actual routes and calculates the best possible award price.  For flights from Asia to the US mainland (Hong Kong to Chicago in this example), the best the tool could find was 30K Alaska miles or 32.5K BA miles:
Obviously a 30K award would completely bust the budget.  How about getting to Hawaii from Asia?  It looks like that can be done for as few as 20K miles if you have hard-to-get Lufthansa Miles & More miles, or 27.5K Avianca LifeMiles:
The problem is that even if you could get to Hawaii for only 20K miles, you'd still be short of completely circling the globe.  Sure, it seems at least theoretically possible to go from the eastern US to Hawaii, around the world, for around 40K miles, but I just can't find a way to bridge that last gap.
The best path I found
Using miles that can be readily moved from transferable points programs such as Chase Ultimate Rewards, Amex Membership Rewards, and Citi ThankYou points, the best route I found to get almost around the world, goes like this:
Hawaii to New York for 17.5K Singapore miles
New York to London for 10K Virgin Atlantic miles
London to Hong Kong for 12.5K Virgin Atlantic miles
Total cost: 40K miles.
Your turn
I failed at this game.  I couldn't find a way to get all the way around the globe for 40K airline miles.  Can you?  Or can you find a path that at least gets closer than the one I proposed?
This is purely a theoretical puzzle.  Can you find an award path that would take you all the way around the world, or even mostly around the world, for only 40K miles?  For this exercise I'm not worried about fuel surcharges and fees.  I simply want to know if it's possible at all.  Note that some mileage programs (such as BA and Iberia) will let you use fewer miles by chipping in extra cash.  That's not allowed for this game, since it's obviously possible to stay within 40K if you use enough cash.
Do you have ideas for how to get closer to a full circle around the globe?  Please comment below!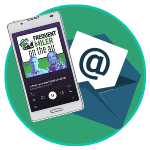 Want to learn more about miles and points?
Subscribe to email updates
 or check out 
our podcast
 on your favorite podcast platform.