The 40K to Far Away challenge is on! Nick, Stephen, and I each have a budget of 40K points and $400 to go as far away as we can.  Nick is working with Citi ThankYou points, Stephen is working with Amex Membership Rewards points, and I have Chase Ultimate Rewards points.
The rules of this game are purposely unclear (see the original post for details), but I plan to win.  As Nick pointed out yesterday, all three of us can easily reach the geographically farthest city within our budgets.  So,getting far away won't be sufficient to win.  I suspect that the winner will travel the farthest total distance (such as circling entire the world), travel in the most luxury, use multiple modes of transportation, or reach the world's most remote location (even if it isn't geographically the farthest).  More likely, the winner will excel in multiple of these factors.  We'll probably run a poll at the end so that readers can participate in the crowning of a winner.
Battle Plan Preparation
In order to win this challenge, I need to take full advantage of the ways in which Chase points are superior to Amex and Citi points.  Towards this end, I prepared as follows:
Identify Chase transfer partner sweet spots.  I reviewed Nick's post "Chase Ultimate Rewards sweet spots;"  I reviewed our Chase Transfer Partners page; I googled for information about sweet spots within each program.  I searched airline award charts to try to find additional sweet spot awards (Travel is Free's United Award Chart was particularly helpful).  And, I reviewed our Transfer Partner Master list to identify which transfer partners are unique to Chase.
Figure out what's possible to book at 1.5 cents.  One big obvious advantage I have over the competition is that I can use the Chase Ultimate Rewards points to book travel at 1.5 cents per point value.  However, to get this value, I have to book through the Chase travel portal or call Chase Travel in order to book it.  Online, I can see flights, lodging, car rentals, activities, and cruises.  But what about trains or overnight ferries?
Chase transfer partner sweet spots — Hotels
I don't know if I'll stay in hotels at all during this challenge since I may be able to engineer overnight transportation for every night of the trip, and then hopefully shower in airport lounges.  If I do need a hotel stay, though, I think I have a pretty big advantage over Nick and Stephen.  Nick's Citi points don't have any direct hotel transfer partners.  Stephen's Amex points can be transferred to Choice or Marriott.  Only Chase points can be used directly to book Hyatt or IHG hotels.  Chase points transfer one to one to Hyatt, Marriott, and IHG.
Hyatt: Hyatt awards start at 5,000 points per night.
Marriott: Marriott awards start at 6,000 points per night (if you're lucky enough to catch a PointSaver deal), or more likely 5,000 points per night once they begin offering off-peak awards.
IHG: IHG awards start at 5,000 points per night for their Point Break rates.
Hilton: The best deal, ironically, may be with Hilton.  It's possible to transfer 10K Chase points to 15K Hilton points by first transferring one to one to Virgin Atlantic, and then 10K to 15K to Hilton.  If any 5K Hilton awards still exist, then one could get 3 nights out of 10K Chase points.
Ultimate Rewards: If I stay in hotels at all during this challenge, I would most likely look for cheap hotels bookable through the Chase travel portal.  This way, a $60 hotel night would cost me only 4,000 points.  In many parts of the world, it would be easy to do even better.
Overall, I think that Chase points give me a slight advantage with Hyatt transfers.  A a huge advantage, though, is the ability to book hotels directly for 1.5 cents per point.
Chase transfer partner sweet spots — Airlines
This is where Chase is weak compared to the competition.  Only Southwest and United are completely unique to Chase.  The ability to transfer to Avios (British Airways, Iberia, and/or Aer Lingus) is common between Chase and Amex, but not available to Nick with his Citi points.  Anyway, here are my notes on the relevant sweet spots of each transfer partner.  I didn't spend time on any sweet spots that cost more than 40K points.
Air France
Air France is tricky.  The best deals tend to be with their promo awards.  With promo awards, it is sometimes possible to fly from the US to Europe for as little as 10,750 miles (plus about $100).  Unfortunately, the current promo awards don't cover the dates of travel needed for this challenge.  It may be worth waiting to book anything in order to see if any great promo awards appear later on.
Air France also has some great sweet spots, but they no longer have a fixed award chart.  So, finding these sweet spots is a huge challenge.  One that I'm interested in was reported by Travel is Free:  Sydney to Palau (ROR) via Taipei is 15k miles + $71 (note: I haven't yet checked to see if this pricing is still correct).
Avios
Avios are great for short-distance flights.  I won't build the big picture plan around Avios, but they may be helpful to piece things together.
BA: 6K miles one-way for non-stop partner flights up to 650 miles in distance.
BA: 9K miles one-way for non-stop partner flights up to 1150 miles in distance.
Iberia: 11K miles round-trip for OneWorld partner flights up to 600 cumulative miles.
Iberia: 12K miles round-trip for OneWorld partner flights up to 1,000 cumulative miles.
Iberia: 17K miles round-trip for OneWorld partner flights up to 2,000 cumulative miles.
Iberia: 23K miles round-trip for OneWorld partner flights up to 4,000 cumulative miles.
Iberia: 28K miles round-trip for OneWorld partner flights up to 5,000 cumulative miles.
Nick previously reported that the BA devaluation wasn't as bad as expected.  That's true, but it does mean that the cheapest awards jumped from 4.5K to 6K.  Still, there are very good deals to be had with both BA and Iberia Avios.  The trick will be to find opportunities to get these cheap rates with low fuel surcharges. I hope that Chase returns with another transfer bonus to Avios before I book any flights!
JetBlue
JetBlue points can be worth up to 2 cents each towards very cheap flights for off-peak travel.  More often, though, points are worth a bit under 1.5 cents each (see: What are JetBlue TrueBlue points worth?).  Since I can use Chase points directly to book flights for 1.5 cents per point, it's unlikely that I'll use JetBlue points for this challenge.  The only scenario I can think of is if I need a positioning flight and JetBlue happens to give me better than 1.5 cents per point value for that particular flight.
Southwest
In the post "The new true value of Southwest points, 2018 edition," I showed examples where Southwest points can be worth up to 1.9 cents per dollar for cheap flights with high taxes.  Like JetBlue, Southwest could be a great option in this challenge for positioning flights.  But Southwest is better since they fly to far more places than JetBlue.
Another consideration: Southwest now flies to Hawaii, and Hawaii is very far away.  If I could find great flight deals originating in Hawaii, I could use Southwest to get there and then another currency to go beyond.  See also: What it's like to fly Southwest to Hawaii: Impressions & thoughts.
Singapore Airlines
Singapore has quite a few sweet spots that may be relevant to this challenge:
Fly United to Hawaii for 17.5K
Fly Alaska Airlines across the west cost for 7.5K
Fly Alaska Airlines from the west coast to Costa Rica or Mexico for 12K
Fly Star Alliance across the South Pacific for 12.5K one way (same as United's pricing, but maybe different zone definitions)
Fly Star Alliance Hawaii to central America or Caribbean for 17.5K
Fly Star Alliance within Southeast Asia Zone 1 for 7.5K
Fly Singapore Airlines:

Singapore to/from Malaysia, Indonesia & Brunei for 7.5K
US East coast (& Houston) to Europe for 22.5K (NYC-FRA or IAH-MAN)
South China to Australia for 20K
Within Europe for 10K
Singapore also allows a free stop-over on a round-trip award, or a $100 stop-over on a one-way award.  I believe that winning this challenge will require exploring multiple interesting places along the way.  A stop-over would certainly help with that.
United Airlines
United's best attributes are the fact that they don't charge fuel surcharges on awards.  Plus, they offer Excursionist Awards on round-trip awards.  These allow you to add a free flight in the middle of your itinerary.  The rules are that this free segment must be within a single region and that region must be other than the one in which your round trip award begins and end. Region definitions can be found here.  A great option is to find a round trip award that begins in business class but ends in economy (to make it cheaper) so that the free Excursionist award can be flown in business class.  See Travel is Free's Complete Guide to United Stopover Tricks.
Excursionist award sweet spots.  These are ways to book a round trip cheaply and then add an otherwise expensive segment to the middle of the trip:

Intra US economy: as low as 5K one-way (+ economy return flight for 10K total).  Allows for free economy Excursionist flight.
Intra Hawaii business class: 9K (+ economy return flight for 7K = 16K total). Allows for free business Excursionist flight.
Intra Japan business class: 12K (+ economy return flight for 8K = 20K total). Allows for free business Excursionist flight.

8K short-haul partner awards: Any short (less than 800 miles) nonstop flight outside of the US/Canada on a partner airline.
Virgin Atlantic
Virgin Atlantic has lots of very cheap awards, but most of them incur heavy taxes and fees.  For lots of examples, see: Virgin Atlantic award chart (U.S.-centric).
One particular award that I have my eye on is the economy flight from Hong Kong to London for only 12.5K miles plus ~$42.  That's incredibly cheap for a lot of flying!  Unfortunately for me, this award is equally bookable by Nick or Stephen.  Stephen could even make use of the current 30% transfer bonus to Virgin Atlantic if he locks it in before July 1.  So he could do this one for only 10K Membership Rewards points + $42.
Ultimate Rewards Travel: What's Possible?
When you log into Chase Ultimate Rewards and select Travel, you see the options for booking flights, hotels, cars, things to do, cruises, and vacation rentals.  That's all great, but I wanted to know if it was possible to book other things.  I've had my eye on a particular train journey, for example.  Could I book that with Chase points and get 1.5 cents per point value?  How about an overnight ferry?  It's sort of a cruise, but not really.
The travel help screen states the following:
Need Travel Booking Help?

Call us at 1-888-511-5323.

We are here 24 hours a day, 7 days a week, 365 days a year to help you with booking, cancellations or modifications to your air, car, hotel, or activities reservations. For cruise help, we are available Monday to Friday, 9 a.m. to 9 p.m. ET, and Saturday, 9 a.m. to 5 p.m. ET.
So I called and asked if they can book things that are not available online.
The first guy I spoke with said no, his department had access only to the same online booking engine that is available to customers online.  However, he said that the "legacy team" might be able to book other things.  He then decided that a "booking specialist" would be even better.  So, he transferred me to a booking specialist.
The booking specialist also said no.  He said that they can only help with the same types of reservations bookable online.  They can do things like add special requests, but they can't book other stuff altogether.  I then said that the first guy told me that the legacy department might be able to help.  The reply: "this is the legacy department."  Finally, I asked if the cruise department might be able to help.  He said maybe and offered to transfer me.  Yes, please.
The cruise department agent said no to train journeys, and no to ferries.  She was very nice, though, and took time to look into it before giving me the bad news.  I then asked if there was anything at all besides cruises that could be booked over the phone that can't be booked online.  And, actually, there was one thing.  They can book vacation packages.  This is where you book a flight plus hotel (or car rental) as a combination package.  In my experience, there are times when vacation packages are significantly cheaper than than flights alone.  This is interesting.  Unfortunately, the only way to get the prices for these packages is to call the cruise department.  My thought is to search on other sites (like Expedia) to find great vacation package deals and then call to see if the same deal is bookable with Ultimate Rewards points.
Conclusion
Air France, Singapore Airlines, and Virgin Atlantic offer some great sweet spots with which I could go very, very far.  That said, all three of us have access to those miles so I'm unlikely to win if I rely heavily on those programs.  Instead, I want to put together a solution that focuses on the unique strengths of the Chase Ultimate Rewards program.  Specifically, I want to take advantage of some or all of these:
United Excursionist Awards.  I could conceivably visit 5 cities (not counting the starting location) with a single round trip award by making full use of free open-jaws and the Excursionist Award.  I would then need to find other ways to get myself from one open-jaw to another.
Cheap flights at 1.5 cents per point. Google Flights has a great Explore feature that lets you easily find super cheap flights to anywhere in the world.  Once I find these flights, I can then (in most cases) book them through the Chase portal.  For example, I found an extremely long distance flight on Qatar for $390 and it was available to book through Chase for only 26K points.
Cheap lodging at 1.5 cents per point. After noodling around the Chase website a bit, I found dirt cheap hotels and vacation rentals in many locations.  I think it will be easy to book a not-horrible night's lodging for 3,000 points ($45) or less in many cases.
Hyatt 5K or 8K awards.  While I can book hotels cheaper through the Ultimate Rewards portal, I might want to book Hyatt in some cases in order to use club access awards that I have in my Hyatt account.  By getting club access, I won't have to pay for food.
Cheap flights + lodging at 1.5 cents.  If I can find a great vacation package deal, then I might be able to book it at 1.5 cents value by calling the Chase Travel cruise department.  I think this one is a long shot.
To me, it's been great fun trying to put together the ultimate itinerary.  I've been looking at traveling to Africa, Asia, Oceania, or Australia / New Zealand.  I'd love to hit at least two of those destinations and actually do a little bit of sightseeing while I'm there.  The tough thing has been putting it all together.  When I add up the pieces, I keep going over budget.  Still, I know that I can put together something awesome.  Will it be enough to beat Nick and Stephen?  I think so.  Stay tuned!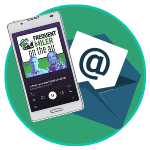 Want to learn more about miles and points?
Subscribe to email updates
 or check out 
our podcast
 on your favorite podcast platform.