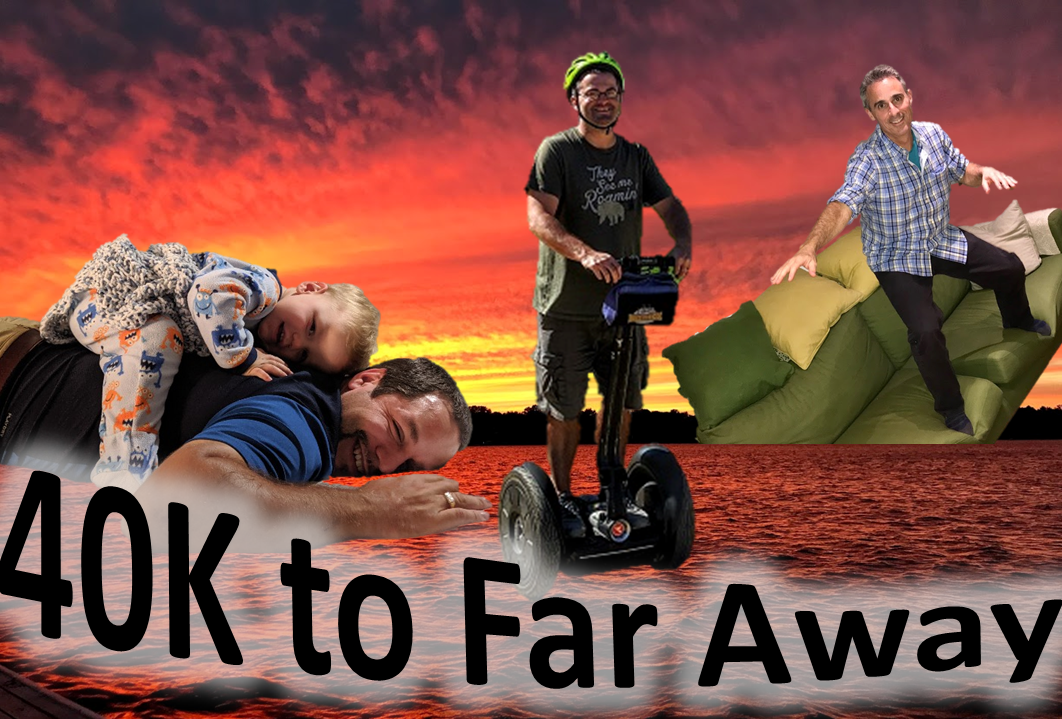 What a ride!  The 40K to Far Away challenge is done, the votes have been counted, and the Frequent Miler team is slowly settling back in to business as usual blogging.  Today, though, I'll take a quick look back at the challenge and a look forward to what's next…
Who do you think won the 40K to Far Away challenge?
Greg (51%, 567 Votes)
Stephen (31%, 345 Votes)
Nick (19%, 210 Votes)
Total Voters: 1,122

Loading ...
As you can see above, I earned the most votes for this challenge (thank you!), so I'm technically the winner.  A number of people have said, though, that they voted for me, but would have voted for Nick if he hadn't gone so far over budget.  Maybe that means that Nick would have won had his gift card plan worked.  It's also possible that we would have each had roughly a third of the votes.  And I think that would have been fitting.  Each trip earned bragging rights for different reasons…
Nick traveled to the most remote location, joined a yacht club, and uncovered the most valuable new information (how to book flights to Hawaii for only 7,500 points!).
You can read more about Nick's trip in these posts:
While Nick and I traveled for 7 and 8 days, Stephen stretched his budget out to travel for a whopping 14 days.  He cashed in his points at 1.25 cents each and proved that sometimes cash goes further than points.  Of the three of us, Stephen visited the most countries, took the most modes of transportation, ate the most local foods, and spotted the most giant trolls.
You can read more about Stephen's trip in these posts:
My trip was amazing in many ways, but ultimately what set my trip apart was the interpersonal connections.  At every stop, I made a new friend.  As a result, I had a great time.  Oh, and I think my use of the United Excursionist Perk was really cool too (see this post for details).
You can read more about my trip in these posts:
Rating the Challenge
While a few readers didn't seem to like the 40K to Far Away challenge, most were overwhelmingly positive about it.  I believe it was a smash success in multiple ways: it was fun for almost everyone (most readers and all three authors), and it led us to uncover or highlight many, many useful things:
Future Challenges
People have asked us if we'll do this again.  Yes!  There's no question.  We don't yet know when or how often, but we'll absolutely make this a regular feature.
Readers have offered many great suggestions for changes to future challenges.  For example, quite a few people have suggested that we should have a separate budget for food and lodging.  I like that idea!  Others have proposed doing a luxury travel competition.  That sounds good!
How about making things more difficult by traveling with multiple people (with our wives, perhaps?) or during peak travel dates?  It can be done.  Remember my post showing that it was possible to book a business class award trip to New Zealand for a family of four during winter break?  You can find it here: How to piece together an impossible award.
We're also open to completely new formats.  Should we build trips for each other?  I'm imagining a format similar to the show "An Idiot Abroad".  For example, maybe Nick and Stephen would get together to decide where to send me and I'd go out into the world with no idea where I'd end up.
Or maybe we should have more discrete and objective sub-challenges.  For example, maybe we would all meet someone and readers would decide our next destination.  Our goal would be to see who could get there first, or in the most luxury, or with the most modes of transport.  Each sub-challenge could have a different goal.
Maybe we should pair up with readers.  I could imagine some kind of lottery where selected readers each pair up with one of us and they go on crazy around the world trips while we document those trips from home.  Or maybe we travel with them.
Tell us your ideas
What should our next challenge look like?  Above I presented a number of ideas that we (and readers) have kicked around, but we're open to almost anything.  Ultimately we want to do something that ticks these boxes:
What ideas do you have for our next challenge?  Please comment below.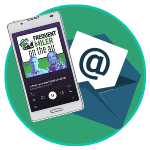 Want to learn more about miles and points?
Subscribe to email updates
 or check out 
our podcast
 on your favorite podcast platform.