Today, I wrap up my trip to and from Bangkok with a look at the value I received for my miles…
In the post "Bangkok Bound" I explained that my Bangkok trip was an excuse to use my points and miles to experience First Class international travel.  I've flown and enjoyed international business class a number of times, but this trip was my first time in First.
Before the trip, I had some expectations regarding how First Class would exceed Business Class.  Unlike Business Class, I knew I would be given pajamas for each overnight flight.  I also expected food, service, and comfort to exceed Business class.  In the end, my expectations were only partially met.  In one area, though, First Class, far exceeded my expectations.  I'll get to that soon…
Pajamas
In business class you are usually given a pair of socks to wear in lieu of your shoes.  In first class, I was given pajamas, socks, and slippers.  I was pleasantly surprised to find that wearing pajamas during the flight made a big positive difference in my comfort.  Here's a quick review of each airline's offerings from my trip:
Lufthansa: Very nice & comfortable pajamas
Thai: Pajamas were so comfortable that I ended up wearing them for most of my stay in Bangkok (At night, that is.  I would have looked silly wearing them during the day)
Singapore: Pajamas would have been comfortable, but the top had an inside tag that kept poking me.  They were also a bit warmer than I would have liked.  On the plus side, Singapore offered the best slippers of the lot.
Food
There is no question that the airlines spent more on my food in first class than I've ever received in business class.  There was no shortage, for example, of expensive items such as Caviar, Dom Perignon, Lobster, etc.  However, what really matters to me is taste.  I was surprised to find that most of the meals didn't taste all that great.  In each meal, some parts were good and some were very good, but nothing was fantastic.  I've enjoyed meals on business class flights just as much.
Lufthansa: They served an excellent salad, but a dried out main course. I tried Caviar for probably the first time ever, but thought it was just so so.
Thai: Most items were very good, but the main course Duck was just fair.  I tried Caviar again and enjoyed it much more on this flight than on the Lufthansa flight.  It had less of a fishy taste this time.  For me, that was a good thing.  I don't know how Caviar foodies feel about it…?
Singapore: Everything was just sort of good enough to eat, but nothing was memorable.  I didn't mind that I wasn't offered Caviar.
Service
Service varied tremendously from one flight to the next, so I'll address each airline separately:
Lufthansa:  Service without a smile.  Flight attendants did their jobs, but didn't seem particularly enthusiastic about it. As expected, they brought me food and drink, and prepared my bed when I was ready to sleep.  I've received equal or better service in business class (on other airlines) in the past.
Thai:  For the most part, service was excellent and I did feel quite a bit more pampered than I ever have in business class.
Singapore:  Service on Singapore was absurdly good.  Everything I needed or wanted was provided, usually before I asked for it.  Each of the cabin crew members introduced themselves personally and really seemed to want nothing more than to make my flight as comfortable and as wonderful as possible.
If I had flown just the one Lufthansa flight, I would have concluded that first class service is not much better than business class.  After flying Thai Airways I would have said that service is a lot better, but probably not so much so that it would be worth paying a lot extra for.  After flying Singapore Airlines, though, I now realize that service can make a huge difference when it is done right.  I would pay more for Singapore service.
Comfort & Quality
As with service, the comfort and quality of the seats on each flight varied tremendously.  Here were my impressions:
Lufthansa: I flew on an "old style" A330-300.  For sitting, my seat was very comfortable.  When made into a bed, my seat was more comfortable than any flat bed seats I've experienced in business class, but just a wee bit so.  The in flight entertainment system was abysmal – much worse than anything I've seen in business class.  Despite being an old configuration, everything seemed to be in good working condition and well maintained.
Thai: Each seat was a mini-suite with doors to the aisle that could be closed for privacy.  For sitting, I found the seat uncomfortable in the straight up position, but very comfortable when reclined.  As a bed, the seat was terrific – much better than the Lufthansa seat I experienced.  The in flight entertainment system included an excellent, huge display and a good selection of movies, but the screen was often too dark for me to see what was going on (despite turning the brightness level all the way up).  Where Thai really dropped the ball was with maintenance.  There were scuff marks all over the mini-suite.  The doors of the suite rattled horrifically during take off and landing.  The partition between my suite and my neighbors was broken and couldn't be raised up for privacy.  Each suite had a small upright closet and the closet door in my neighbor's suite kept flying open during take off.  And, there was a gap in the bottom of my storage bin.  Thai has an amazing first class product, so its incredible (and sad) to me that they take such poor care of it.
Singapore: In Singapore Suites class, each seat is really more like a private room with walls extending almost to the ceiling.  Like with my Thai flight, the seat itself was uncomfortable in the straight up position, but quite comfortable when reclined.  As a bed, the seat was fantastic.  It was so good that I wouldn't mind sleeping on it every day.  As to quality, everything was in perfect condition.  The in-flight entertainment system was excellent, and everything in the cabin seemed to be clean and in perfect working order.
In my experiences, first class beds were always better than business class beds.  Even though the Thai seat and surroundings were poorly maintained, the seat as a bed was extremely comfortable.  If you're flying overnight, this alone could make it worth the upgrade to first class.
Ground Services
Extra ground services given to first class passengers is a benefit I hadn't given much thought to prior to this trip.  When deciding whether to fly business class vs. first class it would never have occurred to me before to consider the differences in ground services when making that decision.  Let's look at what each airline offered:
Lufthansa: Because I arrived in Frankfurt on Lufthansa First, I was allowed access to their First Class Lounge.  This was a huge benefit since I had a 12 hour layover.  I arrived in the morning and took a bath and shower, and shaved, in a huge private bathroom.  I ate three excellent meals in the Lounge's restaurant.  And, I worked most of the day in comfort from a recliner that faced outdoors.  During my time at the airport, I visited the business class and Senator lounges.  They were fine, but I was incredibly glad to be able to spend all that time in luxury instead.
Thai: I had two separate flights on Thai.  The first was the flight from Frankfurt to Bangkok.  The second was during my return home: a short flight from Bangkok to Hong Kong.  When I went to the gate in Frankfurt to see about boarding the first flight, a was greeted by a guy who's only responsibility is to escort first class passengers to the lounge and to pick them up when the flight is ready for boarding.  This way, first class passengers never have to stand around with the riffraff .  Upon arrival in Bangkok, as a first class passenger I was picked up at the plane and taken via golf cart to the fast track immigration line (there was no line at all, actually).  I was out of the airport and into a taxi in just a few minutes.  When I returned to the airport for my second flight, I was brought to a private first class check-in area where I was seated and offered a cool towel and drink.  I was then escorted down an escalator and onto a golf cart that whisked me about 100 yards through the business class lounge to the first class lounge.  Within that lounge, I was seated in a semi private living room of my own and served a meal.  I took advantage of a free one-hour full body massage offered to first class passengers.  When the flight was ready, they picked me up in a golf cart again and whisked me to my gate.  And, upon arrival in Hong Kong, they met me at the plane and drove me to the transfer desk where I checked in for my Singapore flight.
Singapore: In Hong Kong, Singapore's lounge leaves a lot to be desired.  There is a separate area in the lounge for first class passengers but there was literally nothing there but the same types of seats as in the general area.  Food was available (I didn't try any since I was still full from my Thai flight), but it didn't look too exciting.  I only experienced one benefit here as a first class passenger: because the departure gate was very far from the lounge, they picked up the first class passengers in a golf cart and drove us to the gate.  That was nice because the gate really was far, far away.  On the other hand, I really could have used some exercise at that point!
On the ground, both Lufthansa and Thai pamper their first class passengers and generally take all of the stress out of the airport experience.  There is no need to worry about where to sit, where to find food, how to find your gate, or when to go.  It's all taken care of for you, and you're treated like a king.  Singapore, surprisingly did very little to pamper their guests (other than the golf cart ride to the gate).  I imagine that the experience would have been different if I had been at their home airport in Singapore (see, for example, this review)
First vs. Business
So, is it worth paying extra miles to fly first class instead of business class?  (Note that I don't ask the question of whether its worth paying more to get out of coach.  There is no question in my mind about that!)  The answer, in my mind, depends on what is valuable to you and to your situation.  If you're flying overnight, then the added comfort of the beds and the pajamas may be a deciding factor alone.  To me, the difference in food quality and service (except with Singapore) is not worth paying extra for.  The ground services, though, are a big deal.  The Lufthansa and Thai first class lounges, alone could have justified paying extra points for first class.  Golf cart rides were just icing on the cake.
How much extra?
Depending on what type of miles you use and where you intend to go, the difference in cost (in miles) between first class and business class will vary.  Below, I list the price I paid in miles for each flight, and how much it would have been to do the same flight with the same miles but in business class:
One Way Redemption, Detroit to Bangkok, layover in Frankfurt
First Class: 70,000 United Miles.
Business Class: 60,000 United Miles.
Extra cost for First: 10,000 miles.  Extra benefit beyond flight experience: Lufthansa first class lounge.  Definitely worth it!
Note: I also paid $38 in taxes and a $75 close-in ticketing fee because I booked less than 21 days in advance.
One Way Redemption, Bangkok to Hong Kong
First Class: 37,500 Avianca Taca Miles
Business Class: 25,000 Avianca Taca Miles.
Extra cost for First: 12,500 miles.  Extra benefit beyond flight experience: Thai first class lounge, including 1 hour massage.  Golf cart rides in Bangkok and Hong Kong.  Definitely worth it!
Note: I also paid $23.16 in taxes.  FYI, United would have charged 30K miles, but I value United miles more highly than Avianca miles so I opted for using Avianca miles.  Plus, I wanted to test out the experience of cashing in Avianca miles (it went smoothly).
One Way Redemption, Hong Kong to San Francisco
Suites Class: 70,125 Singapore KrisFlyer Miles (transferred from Membership Rewards).
Business Class: 63,750 Singapore KrisFlyer Miles
Extra cost for Suites class: 6,375 miles.  Extra benefit beyond flight experience: golf cart ride to gate.  Worth it for that?  No, but in-flight experience was worth way more.
Note: I also paid $175.68 in taxes and fuel surcharges.
One Way Redemption, San Francisco to Detroit
About booking these awards
I asked Bobby@AwardBookingService to help me find these awards.  I could have found these or similar flights myself, but I'm regularly asked for award booking recommendations so I like to try out different services whenever I get a chance.  Based on my experience here, I would not hesitate to recommend his service to anyone.  He was thorough, patient, knowledgeable, and very responsive.  You can find him at: www.awardbookingservice.com.
Some people will note that I could have saved a lot of points by booking this differently.  Certainly if I had decided to stop in Hong Kong rather than Bangkok, I would have saved 37,500 miles right there.  I could have also saved a bit by using different miles for my Bangkok to Hong Kong leg.  Even more so, I could have saved a lot if I had given up on the Singapore Suites class idea and booked a round trip ticket using United, US Airways, or American Airlines miles.  That's all true, but… I wanted to see my mom in Bangkok; I wanted to experience the Thai first class lounge in Bangkok; I wanted to test out using Avianca miles; and most of all I wanted to try out Singapore Suites (and I'm glad I did!) which can only be booked with KrisFlyer miles.  In other words, I had my reasons
.
Overall, I used 190,125 miles for this first class, round the world adventure. For the same flights and with the same miles, I could have taken the trip in business class for 161,250. In reality, though, if business class were OK, I would have booked a single round trip ticket using US Airways, American, or United miles and I would have spent far less. For example, if I tweaked my itinerary a bit so that Hong Kong appeared to be my destination (with Bangkok as a stop-over) I would have paid just 90,000 miles total using US Airways miles! Or, with AA miles I would have paid 110,000 miles and then received 10,000 back thanks to a 10% back benefit of my AA credit card (which is capped at 10K per year back).
Conclusion
Depending on the airline, which flights you take, and how much time you spend at the airport, the value of first class vs. business class will vary tremendously.  If you have a simple short non-stop itinerary and a good business class option, the added value of first class may be minimal.  If you have along, complicated itinerary, you're likely to benefit a lot from the added first class perks.  Overall, if you can afford the extra miles, I'd say go for it and enjoy it!
Read my Bangkok trip reports here: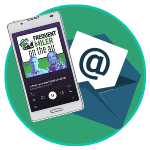 Want to learn more about miles and points?
Subscribe to email updates
 or check out 
our podcast
 on your favorite podcast platform.