Join me as I travel in style to Bangkok and back.
By the time I realized I had made the wrong decision, it was too late.  All I could then do was pray for my life, and if I lived, pray that my wife didn't kill me when I returned home…
The evening began simply enough.  My mom, who is also in Bangkok right now but not at my hotel, emailed to tell me where we were meeting for dinner.  I plugged the name of the restaurant into Google Maps and identified the closest SkyTrain stop.  About half an hour before the scheduled meet up, I headed out.
I made it to the SkyTrain stop without any trouble, and walked the rest of the way.  The walk seemed longer than I had expected, but I still made it in time.  I told the restaurant host that I was there to meet others.  "Thai?" He asked.  "American," I said.  He nodded definitively and led me through the restaurant.
He took me to an American family that I didn't recognize.  I'm sure they were perfectly nice, and probably would have made excellent dining companions, but I told the host that they were the wrong group.  That was, arguably, my first bad decision.
It turned out that there were multiple restaurants with this same name in Bangkok.  I was at the wrong one.  I asked the host what was the best way to get to the right one.  The SkyTrain would work, but it would require a lot of walking, backtracking, and a train change.  He told me that a taxi would take about an hour because of Bangkok's impenetrable traffic.   He suggested that a motorbike would be the fastest option.
I walked out of the restaurant undecided about what to do.  I started in the general direction of the SkyTrain, but directly across the street was a line of motorbikes looking for passengers.  I decided to give it a shot.
Moments later, I was on the back of a motorbike, flying towards the intended restaurant.  The reason motorbikes go faster than taxis or tuk-tuks in traffic is that they can ride with ease between the cars, trucks, and tuk-tuks.  I knew that, of course.  What I didn't know was how fast these motorbikes could go.  We flew down one road after another, between cars and trucks at what seemed to me to be highway speeds.  I was terrified!  Here is roughly what went through my mind:
-What the f#&%!!! was I thinking?!!!!
-The driver has survived many rides through the city so far (I assume), so I should be OK, right?  No!  He's wearing a helmet!  I'm not!  Crap!
-Should I ask him to stop?  I can get a taxi.  Do I dare distract him at all?  No!!!
-I wonder what Thai hospitals are like.  I hope I don't find out…
-My wife's going to kill me.  Please God, get me through this so that my wife can kill me at home!
-What the f#&%!!! was I thinking?!!!!
In what seemed like hours, but was probably more like 10 minutes, we made it to the intended restaurant.  I was pale, shaking like a leaf, but unharmed.  I entered the restaurant and told the host I was there to meet others.  He showed me to a table full of people I didn't recognize…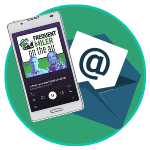 Want to learn more about miles and points?
Subscribe to email updates
 or check out 
our podcast
 on your favorite podcast platform.