What is the best credit card to use for a large purchase?  Often, the answer is driven by which card offers the best rewards for your spend.  The biggest bang for your buck usually comes from using the purchase to help complete spend required to get a big new welcome bonus.  Alternatively, you can look for a card that offers to best category bonus.  Different cards are most rewarding for different types of spend.  If that's what you're after, see this post for details: Best Category Bonuses: Which card to use where?
Another way to approach the "what's the best card" question is to identify the card that offers the best purchase protections.  If something goes wrong after purchase, which card has your back?  Which cards offer extended warranty, purchase protection, return protection, and price protection?  This post aims to answer that question.
What's New
Capital One Venture X extended warranty, purchase protection, and return protection added.
The Big Four Purchase Protections
There are four types of purchase protection that are, or used to be, commonly offered by credit cards:
Extended Warranty
When you buy an item that offers a manufacturer warranty, a credit card extended warranty will extend that coverage.  Typically, whatever was covered in the original warranty is covered in the extended warranty.
Most banks that offer this perk extend the manufacturers warranty by 12 months, but it's always worth checking your guide to benefits for specifics.
Purchase Protection
One type of purchase protection is confusingly referred to as "purchase protection."  Generally this means that you are covered if your new item is damaged or stolen. Some cards also cover simply losing the item.  Coverage typically lasts 90 or 120 days.  This is usually secondary insurance.  That is, if you have some type of insurance that covers the loss (home insurance, car insurance, etc.), then you must submit a claim to that insurance first. The credit card insurance will then cover up to the balance not paid by your primary insurer.
While most banks cover damage and theft, with some of their cards, American Express goes farther by including lost items as well.  Meanwhile, Chase offers protection for 120 days after purchase while other issuers typically cover your purchase for only 90 days.
Return Protection
If you buy an item, but change your mind and the seller refused to take the item back, then you can file a claim for return protection.  As you'll see in the chart below, return protection is far less common than purchase protection or extended warranties.
I find it interesting that Chase and Amex offer return protection only on their most expensive cards while Synchrony offers return protection on their fee-free Rakuten Visa.
Price Protection
If you buy an item and the price for that item drops shortly afterwards, price protection offers a way to get back the difference.  Unfortunately, very few credit cards offer price protection.
Retail Purchase Protections
At the time of this writing, I've only included a few popular cards from each major issuer (Amex, Capital One, Chase, Citi) in the chart below. However, I intend to soon add more, so please check back!
*Note that the Citi Costco cards will no longer offer extended warranty protection effective 1/22/23
Very few cards still offer price protection.  The chart below is a summary of the known options.  See also this post for more details: Price Protection overview by issuer.

Benefit Guides
The information shown above summarizes purchase protections by card.  For details about exactly what is or isn't covered, it's best to read the benefits guide.  Here are links to the guides for many of the cards shown above…
Amex Benefit Guides
All Amex retail & travel benefit guides can be found here.
Capital One Benefit Guides
All Capital one benefit guides can be found here.
Chase Benefit Guides
Citi Benefit Guides
Synchrony Benefit Guides
Wells Fargo Benefit Guides
Conclusion
If you're about to buy something expensive, it's worth checking to see if you have a credit card that can help protect that purchase.  The tough part is figuring out what type of protection you value the most since different cards have different strengths.  For example:
If you most value extended warranties, then pay with a Citi card which offers a 24 month extended warranty (note that not all Citi cards offer this feature, but Citi Premier and Citi Prestige are two cards that do).
If you think that your item may get damaged or stolen, then pay with a Chase card in order to get 120 days of coverage instead of 90.
If you think that you're likely to lose the item, then pay with one of the Amex cards that covers lost items.
If you think that you are likely to return the item and are also likely to have trouble doing so, then consider paying with the Chase Sapphire Reserve which offers up to $500 in return protection.
If you think there's a good chance that the price of the item will soon drop, check the price protection chart, above, for your options.  Your best bet is to go with one of the Chase United cards (such as the United business card) which offer 90 days to file a claim of up to $500.  Note though that the popular United MileagePlus card does not offer this feature.
If you think all four types of purchase protection are likely to be necessary, then consider the Rakuten Visa card.  It doesn't offer the best of any of these protections, but it's the only card in this roundup that offers all four.  The best part is that it can be quite rewarding too.  If you can make your purchase online through the Rakuten shopping portal, you'll earn a portal bonus plus 3% back with the Rakuten card.  And if you opt to earn Membership Rewards points rather than cash back, you can do even better.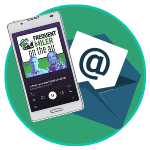 Want to learn more about miles and points?
Subscribe to email updates
 or check out 
our podcast
 on your favorite podcast platform.