Best Western has posted an announcement on its site indicating that they have suspended the redemption of points for gift cards or merchandise due to the COVID-19 pandemic. Additionally, they are not currently extending the expiration of Travel Cards, though I hope we will see a policy change on that in the coming weeks.
To be clear, they are suspending the ability to trade Best Western points for gift cards or merchandise. These types of redemption usually represent the poorest value options for using your points, so I don't imagine that many readers would have considered redeeming points this way in the first place. Obviously travel companies are in a tough place right now, so on the one hand it isn't surprising to see a chain tighten the belt. However, it's kind of surprising to see the worst value options removed nonetheless.
The Best Western site notes that points and gift certificates can still be redeemed through the website (toward stays) and they still have the options available to turn points into charitable donations or airline miles — so if you're sitting on points that may expire and/or you are concerned about Best Western's long-term financial state (I wouldn't be overly concerned about this, but some might), you do have some options for using points.
Disappointingly, Loyalty Lobby notes that Best Western responded to a reader indicating that they are not offering to extend the expiration of Travel Cards at this time.
Best Western recently ran a promotion whereby you could earn Travel Cards (i.e. promotional gift cards) based on stay activity through 2/2/20. The catch on that promo was that Travel Cards would be valid for 120 days from issuance. If you earned a Travel Card on the last possible day (2/2), it would be set to expire sometime around June 1, 2020 (this varies based on when the Travel Card was actually issued). Depending upon when you completed the stay activity (the promo began in early December), your Travel Cards could be set to expire in May or perhaps as early as April. While I certainly understand that the purpose of promotional gift cards like those is to make sure that some folks don't get a chance to use them (by forgetting until it's too late, etc), it seems unreasonable not to extend the validity on those a bit given the current situation and uncertainty in terms of booking future travel.
On the other hand, I've recently noted that we all need to be patient on these things when possible. Given that the earliest one could have an expiring certificate would be April, there is still more than a week before the earliest possible date when one of these could expire; there is time for Best Western to change its tune and offer an extension.
We've seen other similar extensions from a multitude of travel companies (whether the extension of Hilton free night certificates, the extension of Marriott free night certificates and travel packages, the extension of status from Radisson Rewards, the extension of travel funds from Southwest, etc). There is at least a chance that this is something Best Western is thinking / talking about and intending to solve. Keep in mind that decisions like these require someone identifying the problem, at least a few people talking it over and running it up the chain, a decision being made, a tech team being consulted on the solution and figuring out how to implement it, communicating the new policy to the multitude of customer service employees, and then announcing it to members. That stuff likely takes a while even when everyone is coming into the office on a daily basis — given the current circumstances, it isn't surprising that these solutions are a little slow. I don't know for sure whether or not Best Western intends to extend these promo Travel Cards, but I wouldn't count that possibility out based on whatever the official line is from customer service today.
If you have Travel Cards set to expire soon and you don't have future travel to which you'd like to commit them yet, I'd recommend setting a calendar reminder for a few days before they expire. If we haven't heard anything regarding expiration by then, I'd recommend finding some speculative future use for them — but hopefully between now and then Best Western will change their policy.
H/T: Loyalty Lobby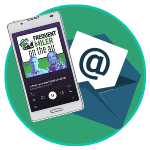 Want to learn more about miles and points?
Subscribe to email updates
 or check out 
our podcast
 on your favorite podcast platform.