There have been a number of attempts at predicting airfares over the last several years. The earliest commercial manifestation of this was Farecast, whose airfare predictions were good enough that Microsoft bought it in 2008 and soon after added it directly to their Bing Travel portal. While Microsoft eliminated the feature last year, Kayak and a few others have continued to offer general guidance as to whether "today's the day!" to buy your airline ticket.
To be honest, I haven't spent a ton of time on these prediction sites. My general issue with them is that either they aren't specific enough ("Wait to buy!" "OK, but for how long?") or they seem overcomplicated. Since the whole idea of an airfare prediction algorithm is to avoid having to think about it, I want an airfare predictor that allows me to immediately switch into extreme lazy mode.
But recently a friend of mine, Attique, pointed me to an app he'd been using for airfare predictions called Hopper. While Hopper has a number of the usual features we've come to expect from prediction algorithms, there are two things I really like about it that differentiate it from others.
The Hopper basics.
Hopper's basic airfare prediction tool is built solely into their app, so you'll need to download it either for iPhone or Android. Yes, they have a website too (which we'll get to in a moment) but the main prediction tool is only available via the app.
The app will determine your home airport automatically, but of course you can set your departure city to anywhere. Pick your destination and after a few moments Hopper will come back with what it considers a "good deal" on airfare for nonstop and connecting flights on that route.
Below this you'll find a color coded calendar with various price ranges. The calendar works like any other airfare calendar — tap on a month and pick the travel dates you'd like.
Beauty in simplicity.
Obviously so far Hopper behaves like almost every other flight search engine. But here's where it gets interesting. Once you've chosen dates, rather than immediately getting a list of possible flights and prices, instead you'll get a screen like this…
Hopper tells you the lowest current price, but then informs you how much you could potentially save by waiting. On top of that, it gives you a hard deadline by which it thinks you should book before prices go up. If you want more details about that part of the prediction, just scroll down and you'll get a complete explanation…
From here, if you want to go ahead and book now, you can tap on the current price and you'll get the usual list of available flights. You can then book directly from the Hopper app, or go find the same fare on your favorite OTA or airline website.
But if you want to wait for that better predicted price, rather than having to come back and search day after day, you can instead tap on "Watch This Trip." Hopper will continue to monitor the route and will send an immediate notification to your phone the instant the price drops.
This is about as simple an interface I've seen on an airfare prediction tool. As you can see, once Hopper is downloaded it literally takes about 5 minutes to figure out, and the design couldn't be easier to use. It's an excellent way to chase cheaper airfares without spending a lot of time doing it.
A deep dive into data if you want it.
In my opinion the Hopper app gives exactly the right amount of information. But where does Hopper get its data, and can we get even more price prediction details about a route, perhaps one that we fly on a regular basis?
The answer is yep, but for this we'll need to go to the Hopper website. Oddly, Hopper no longer features any links on its main page other than the ones to download its app, but here are the links to their Flight Explorer, Reports, and Flight Research Tools (or you can also find them in the Common Questions section on Hopper).
There are plenty of airfare tools available via these links, such as a Fee Calculator and Flight Deals map. But if we want further info on our route, then Reports are what we want.
We pop in our origin and destination, and up come more details…
Scroll down the report for info on the best days to fly out and return, demand trends, and historical price data.
You can even click through and see the technical report with even more data behind the predictions, along with the methodology…
As always, the caveats…
Clearly I'm a fan of Hopper (though for the record I have no financial interest in Hopper nor do I receive any compensation for writing about them). But it's not perfect, and it has one huge downside. The problem is that neither American nor Southwest allow Hopper access to their data. While I suspect the predictions wouldn't be extraordinarily different with those airlines included (since competing airfares often move in tandem as competitors match prices), it does mean when you watch a trip you'll never be offered a flight from either American or Southwest.
Also currently missing from Hopper are filters which would allow you to watch a fare by specific criteria, such as airline or number of stops. Hopper says they're working on implementing filters, so I'd expect them to show up before long. That seems like an easier problem to solve than the lack of data from American and Southwest.
But even with those shortcomings, Hopper is still worth a place on your phone or tablet. Even if you enjoy the chase and prefer to search for flights manually in the search for that elusive awesome price, it's still helpful to know whether you're chasing after an achievable goal or an imaginary phantom.

Loading ...
Other Recent Posts From The "Bet You Didn't Know" Series:
Doubling the Citi Dividend 5% 4th Quarter Bonus Categories
The Citibank ThankYou Business Card
Online Credit Card Application Status For All Banks
Find all the "Bet You Didn't Know" posts here.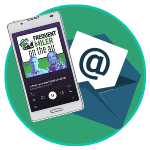 Want to learn more about miles and points?
Subscribe to email updates
 or check out 
our podcast
 on your favorite podcast platform.