In my experience, one of the most overrated credit card benefits is the companion airfare discount. It seems these deals always manage to feature a slew of caveats that make the perk a lot less valuable than advertised. Sometimes there are huge fuel surcharges (British Airways) or you have to buy a full fare unrestricted ticket (Amex) or there are blackout dates (the old US Airways). Whatever the issue, there are often too many hoops to jump through in order to justify taking advantage of the benefit.
Greg the Frequent Miler has recently written about his experiences with the City National Bank Crystal Visa Infinite card and I've been toying around with one as well. The card has all sorts of flashy high-end benefits, such as lounge access, a $250 airline credit, and so on. But when I saw that one of the perks happens to be a $100 discount on companion airfare, it was fair to say I was skeptical.
So imagine my surprise when I discovered the discount was not only completely unrestricted, but also incredibly easy to book. The only requirement is that you book a domestic roundtrip in economy. And best of all, you can use this benefit as many times as you'd like.
Searching for flights.
If you've got a CNB Crystal Visa Infinite card, you can find the link to the $100 companion airfare discount in the lifestyle section of the CNB benefits portal at http://www.myvisainfinite.com/ppp-public/infinite, or you can browse to it directly at http://www.visadiscountair.com/CNB (h/t to rizrizriz at Flyertalk for the links).
When you get to the landing page, the first order of business is to enter your name and Crystal Visa credit card number to confirm your eligibility for the discount.
In case you're wondering… yes, I tried several other Visa cards but only the actual CNB Crystal Visa number worked to allow me to enter the booking portal.
Once inside the portal, the main search function is extremely basic. All you enter is departure and arrival cities, travel dates, and the number of companions you'll be bringing. Note that you can put up to 5 passengers on one booking, though you'll only receive the $100 discount on the overall total, not per passenger.
After a few moments, you'll get a list of search results, which you can filter by number of stops, airline, airports, and departure times…
But is it really cheaper?
Of course, when examining the results from a third-party search engine, we always want to ask ourselves how these prices compare to the airfare we could get by booking directly with the airline. If the third-party search engine is tacking on a few extra bucks for no reason other than to drive up the base cost (I'm looking at you, Citi ThankYou program) then the discount might be negated.
So it's important to compare the results, which I did by running an identical search on Google Flights…
As you can see, the results are almost identical. In fact, the Crystal Visa Infinite search engine actually came up with a few cheaper Delta options, though I could probably have found those by expanding my Google Flights results to include longer connections.
I performed a few additional searches just to be sure, but it appears the Crystal Visa companion search engine is returning almost all the same prices as the airlines themselves. Nice!
From this point, all you have to do is choose your flights and you'll be taken to the Review page. The great thing about this discount is it's deducted from the airfare right at booking, so you don't have to wait for any credit later on down the line.
But whose companion does it have to be?
According to the CNB Crystal Visa Infinite terms and conditions, you are required to be the primary traveler on these companion discount bookings. However, in practice the website appears to allow you to specify any name for both passengers, so whether that requirement is being enforced is unclear. Since I was booking for myself in this particular case, I didn't have the opportunity to test it… yet.
But you will definitely have to pay for the tickets with your CNB Crystal Visa Infinite card — you can't substitute in another credit card as the card number field is locked with the card you entered in order to access the site at the top.
Of course, since the Crystal Visa Infinite offers a bonus category of 3x points for travel purchases, it's not much of a burden to be required to use the card to book the tickets. As far as how much the points are worth, Greg the Frequent Miler did an extensive analysis on that question which you can check out here.
With so many heavily touted companion airfare discounts being so difficult to use, it's awfully nice to find one that's easy and so unrestricted. The CNB Crystal Visa Infinite card continues to impress me, with the only downside being how difficult it is to get. But if you can acquire one, it will definitely pay for itself several times over.

Loading ...
Other Recent Posts From The "Bet You Didn't Know" Series:
A Little Noticed Improvement to Google Flights
3 Methods To Transfer Avios Between Iberia and British Airways
Updates on Amex Offers Auto Tweets & the Virgin Visa Shopping Cart Trick
Find all the "Bet You Didn't Know" posts here.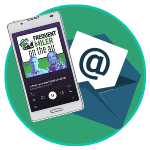 Want to learn more about miles and points?
Subscribe to email updates
 or check out 
our podcast
 on your favorite podcast platform.