The CNB Crystal Visa Infinite Card used to be awesome.  In addition to offering nice perks and great bonus categories, it offered $250 in airline fee reimbursements per card.  As a result, with free authorized users added to the account, it was possible to rack up $1,000 or more in reimbursements each year.  That was obviously a great deal for a $400 per year card.  Unfortunately, as of January 1, 2020, that's all changing.  Here's a summary of the changes:
Airline incidental fees capped at $350 per year per account (not per card)
Priority Pass membership now charges you for guests.  You can still enroll two people into Priority Pass for free.  Each Priority Pass member can get in for free, but guests will be charged $32 each.
The Visa Infinite Discount Air Benefit is being discontinued.  No more $100 discount on round-trip domestic flights for 2 or 3 people.
No more 3X rewards for gas or grocery purchases.  3X for travel & dining remains.
Authorized user cards will cost $95 each.  Accounts opened before 1/1/20 will be assessed this new fee on their next account anniversary after 1/1/20.
Given the above changes, I decided that the CNB card was no longer a keeper for me (for help in deciding yourself, see: Which Ultra Premium Cards are Keepers?).
Urgent action required
After looking through my past credit card statements, I found that I was last charged the annual fee at the end of November 2018.  And multiple readers have told me that once the $400 charge hits your account, CNB won't refund the fee even if you cancel right away.  I imagine that it's possible to get a refund with enough calls and letters, but I really don't want to have to deal with that. So, I want to cancel my account before the end of the month.
Of course, it's not the end of the world if I keep the card for another year.  I'd pay $400 and get $350 back in airline fee credits.  Still, it would mean at least $50 wasted plus the headache of having to manufacture airline incidental fees to be reimbursed.  I'd rather cancel now.
What about the downgrade option?
In many cases, an alternative to cancelling a card is to product change it to a fee-free version.  CNB does offer a couple of fee free cards that earn the same City National Rewards points (found here), so this option would be ideal.  If I could downgrade, I could keep the points I've earned to-date until I'm ready to spend them.
I called the customer service number on the back of my card to ask about product change options.  Customer service told me that only my relationship manager could answer this for me.  So, I found out from customer service who my relationship manager was and eventually got on a call with the backup relationship manager assigned to my account.  She told me that my account was not eligible for a product change.  I would have to apply new for a fee-free card.  She followed up with an email and repeated the information as follows:
We are unable to downgrade your Crystal Visa Infinite at this time, if you would like a card with no annual fee, you must close the Crystal Visa Infinite card and apply for a no fee card.
No thanks.
Cancellation Prep
Before cancelling my card I wanted to make sure that I had made full use of points I had accumulated and any perks that the card offered.  I also needed to have a plan for replacing my Priority Pass memberships.  Here are the items I tackled:
$250 airline fee credits per card: Fortunately I had used up most of this credit earlier in the year.  I quickly finished off my credits by booking a Southwest international award which had fees of just over $50.
Gogo Wifi Passes: Via this website, I entered in the card numbers for all four of my CNB cards (my own plus my 3 AU cards).  I found one card in which I hadn't yet claimed the 12 Gogo passes.  So I claimed them.  Done.  That was easy.
Priority Pass: I don't know whether or not the Priority Pass memberships from my CNB account will end abruptly when I cancel my CNB card, but I didn't want to chance it.  And I didn't need to.  I already have the Chase Ritz card which offers Priority Pass with unlimited guests to all cardholders.  And Ritz AU cards are free.  I couldn't find the Priority Pass card issued automatically to me, so I contacted Chase through Secure Message to ask for a replacement Priority Pass card for myself.  I then added my wife as an authorized user to my Ritz account and then sent a Secure Message to Chase asking them to issue her a Priority Pass card.  Done.
Visa Infinite Discount Air Benefit: This benefit offers a $100 discount on round trip domestic awards booked for 2 or 3 people.  I have the Ritz card which has the same feature, so there was no rush to use this perk.
Spending down my points: This proved to be the most difficult hurdle.  See the next section for details.
Note that some of my above contingencies were possible thanks to having a Ritz card.  That card is no longer available new, but it is still possible to get one through a product change from a Chase Bonvoy consumer card.  Travel with Grant reports success in doing so earlier this week.
Spending down rewards
I had about 29,000 City National Rewards points that I wanted to spend down.  As I've reported before, the best value use of points is for travel where you can get about 1.1 cents per point value.  Unfortunately, I didn't have a flight in mind where it made sense to use my points.  For example, a couple of my planned flights were booked with airline miles and would have been much more expensive if booked with CNB points.  And, unfortunately, I found that CNB's prices for hotels and car rentals were inflated, at least for the situations where I could have used them.  Most Activities were overpriced as well.
I spent a ridiculous amount of time trying to hunt down the perfect way to spend down my 29,000 points.  Part of my effort was due to me wanting the get the most value from my points.  Part of the effort was in the hope that I'd find a gem that I could share with readers.  I didn't find that gem, but I did settle on advice…
My advice: Try to find airfare costing $200 or more that meets your needs.  Even better, find airfare where you can use the Visa Infinite Discount Air Benefit with your points.  Failing that, just cash in for gift cards at .9 cents per point value or for cash at .83 cents per point value.  It is not worth your time to do as I did to try to eek out a tiny bit more value.  I should have just redeemed my whole stash for Amazon gift cards and called it a day.
For those interested, here's how I ended up spending down my points:
Round trip private airport transportation: 7,124 Points for two.  Taxi rides would likely be around $35 each way (~$70 total), so I got a value of about 1 cent per point.
Foodie and sightseeing tour: 17,726 Points for two.  I later found out that the same tour can be booked with cash for $89 per person, so I got a point value of: $89 x 2 / 17,726 = 1 cent per point
$25 cash back: 3,000 points.  I picked this because there were no Amazon gift cards available for less than 5,000 points (I had 4,400 points remaining when I chose this).  Point value: $25 / 3,000 = 0.83 cents per point.
Two gift bags: 800 points + 600 points.  These were the only items I could find to cash out my remaining 1,400 points.
Again, if you can't easily find airfare that offers good value, I recommend simply redeeming points for Amazon (or other) gift cards.  I wasted almost two full days to find the above options which were only marginally better value than gift cards.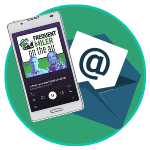 Want to learn more about miles and points?
Subscribe to email updates
 or check out 
our podcast
 on your favorite podcast platform.