Yesterday's reveal of the new "World of Hyatt" elite status program lit up the points and miles community, with tons of speculation about winners and losers. I'm sure Greg the Frequent Miler will have some thoughts on it going forward, especially about whether it's worth pursing the new top-tier Hyatt status.
As for myself, it's safe to say most folks have no problem choosing which category to put me in. And it has nothing to do with my Hyatt status.
But whenever there's major changes to a loyalty program, there's also the potential for leveraging those changes, especially during the transition period. In this case, there are a few quirks in the switchover between the old Hyatt elite program and the new one that might be intriguing. So let's take a look and see what we find.
The new Hyatt elite status chart.
Most other major hotel chains have a basic member status and then 3 elite status levels above that, but for years Hyatt has only had 2 status levels above the basic one – Platinum and Diamond. So it's not a surprise that the biggest change in the new program is the addition of a third elite tier.
Here are the new Hyatt status tiers, courtesy of One Mile at a Time via our Senior Editor Shawn Coomer at his own blog Miles to Memories…
As mentioned, the most obvious difference is the number of status levels. While there are a number of changes to the perks, it's fair to say the old Platinum tier roughly equates to the new Discoverist tier, while Diamond status is now Globalist. It's the middle tier – the one called Explorist – that's new to the party.
There are also two specific details being reported about the changeover between the old program and the new one…
The new program will take effect on March 1, 2017, which means the old program will still be in effect through February 28, 2017.
Hyatt will automatically convert folks who earned Platinum status for 2017 to Discoverist, and those who earned Diamond to Globalist. However, when the new program starts, they will also manually go back through all accounts and upgrade anyone who would have earned a different status based on their 2016 nights and spend.
These are the two quirks we want to take a close look at.
Quirk #1: Earning Diamond in two months.
Under the old elite program, you could earn top-tier Hyatt status with either 25 stays or 50 nights during a calendar year. The new program eliminates the option to earn status via stays, so now you'll need either 60 nights (or 55 if you're requalifying) or $20,000 in spend at Hyatt, both of which are pretty steep climbs.
However, because the new program doesn't kick in until March 1st, there is (theoretically) the possibility that you could still qualify for top-tier status using the old "stays" standard in the first two months of 2017 and get Globalist status for both 2017 and all of 2018.
Now, there's a few problems with that plan, the major one being that you'd have to make 25 separate stays at Hyatts in 59 days.
That's a lot. As in… a lot, a lot.
There are very few people who travel that much, and almost no one who does it for anything but business trips. Hypothetically though, you could make these 25 stays with "mattress runs."
For folks who might be new readers to Frequent Miler, a mattress run is when you book a stay at a hotel even though you don't actually need it. You find a low-cost room in the expectation that the points or benefits you'll gain from elite status will (hopefully) be worth more than the unnecessary hotel stay. You can do the same thing with airline flights, in which case it's called a "mileage run."
In this case, it's unlikely the cost of 25 unneeded stays is worth Globalist status. Perhaps it could make sense if you already have a bunch of actual Hyatt stays planned for January and February and only need a few extra.
But keep in mind you can't just book the room and not show up. You have to actually check in at the hotel in person for the stay to count. If you don't, the hotel will chalk you up as a no-show and charge you for the night, but you won't get the elite credit. Nope, online check in doesn't count – see my post "Bet You Didn't Know: Two tricks for chasing Hyatt Diamond status (and 1 that won't work)" for more details.
On top of all that, it's not entirely clear from yesterday's reports that this two month plan will work at all. Our friend Ben at One Mile at a Time believes it will, but our other friend Gary at View From The Wing indicates that January and February 2017 stays will be calculated using the new methods.
I expect Ben and Gary will settle this dispute the way they always settle things – with a three-round steel cage match (I'll take Gary). Regardless, this doesn't seem like a great play for leveraging the changeover. [UPDATE a/o 10/28/2016: Our friend Mommy Points has confirmed directly with Hyatt that this method will in fact work, and Gary also adds that Hyatt credit card spend will still count for stay/night credits during the first two months of 2017, which might make this path more feasible. Regardless, I still want to see the cage match.]
Quirk #2: Qualifying For 2017 using 2016 activity.
If you've done 5 stays or 10 nights at Hyatt by the end of 2016, you'll automatically get Discoverist status in 2017. If you do 25 stays or 50 nights this year, you'll get Globalist status.
But what if you're roughly between those two levels?
Under the old program, that meant nothing. However, since Hyatt will review your 2016 activity and upgrade your 2017 status based on the new program terms, if you've stayed 30 nights at Hyatts in 2016 you'll get the new Explorist status instead of Discoverist status.
Explorist status seems worth… exploring. (I'm not going to say "no pun intended" because when people say that, what they actually mean is "Look, I made a pun!") So let's go back to that new mid-tier Explorist status and compare it only to where it's better than Discoverist…
The Explorist free night award at a category 1-4 Hyatt after 30 eligible nights immediately jumps out as intriguing. If you only needed a few extra nights in 2016 to get to 30 nights and could do a mattress run at a super cheap category 1 Hyatt, that free night award alone might be worth the cost.
However, I wasn't sure if you'd get this benefit based on Hyatt's manual review of your 2016 activity. Fortunately I was able to double check with the head honcho, the Senior Vice President of Hyatt Gold Passport Jeff Zidell, who confirmed that 2016 activity will NOT count towards the free night that comes with 2017 Explorist status.
So that doesn't help us, though we greatly appreciate Mr. Zidell for responding with the clarification. We might ask him to referee the Ben/Gary steel cage match.
What about the other Explorist benefits?
With Explorist status, you'll get the best room excluding club and suites, a 72-hour room availability guarantee, a 20% bonus on point earnings, a match to Mlife Gold instead of Mlife Pearl, and 4 Club Lounge Access awards.
The first 4 items on that list are nice, but not huge. But the 4 Club Lounge Access awards are definitely interesting. Many Hyatts have impressive lounge breakfasts. Just last week I stayed at the Grand Hyatt Tokyo and enjoyed the breakfast in their lounge, which featured both Western and Japanese style cuisine.
Even if you only value breakfast at a conservative $15, the 4 Club Lounge Access awards are good for 2 adults and 2 children and up to 7 nights each. Plus they can be used on award stays, not just paid stays. So if your average Hyatt stay is 2 nights long, at $30 for two adults those 4 breakfasts are worth $240.
The Hyatt lounges also offer complimentary cocktail hours at night, sometimes with food that can be substantial. That's useful as well, though I don't know how much value to put on it. Let's conservatively call it another $110 in total for the cocktail hours for all 4 awards, bringing the minimum value of Explorist over Discoverist to $350.
A quick example of a worthwhile mattress run.
If you're already close to 30 nights this year, it might be worth mattress running for Explorist. For instance, I'm currently at 24 nights and have a few more nights of planned travel before the end of the year.
Let's assume I end up around 28 nights and need 2 more nights to get to 30. If I mattress run at a Hyatt that costs $75 a night, I'd pick up at least $350 in value for spending just $150.
Also, Hyatt currently has a fall promotion that awards extra points for every 5 nights you stay between September 1 and November 30, 2016 (you have to register for the promotion at this link). Since I'll have already stayed 9 nights during the promotion period, those extra 2 mattress run nights will get me another 10,000 points which are worth at least $100 and probably $150. So now I'm at $500 for spending $150.
Of course, there's the possibility I won't be able to find a nearby Hyatt charging only $75 per night. In that case, I could book those mattress run nights with Cash + Points. Category 1 Cash + Points is only $50 + 2,500 points per night, while Category 2 is $55 and 4,000 points per night. My cash outlay would be less, though I'd have to spend a few points to make it work. But I'd get those points back with the promotion.
Finally, there's the convenience factor – do I really want to take time to trek out to a Hyatt for no reason? Fortunately, since I still have a few Hyatt stays left on my agenda, it'll be easy for me to simply add an extra night to the end of my upcoming bookings. That way I'm already checked in (not being there for check out isn't usually an issue). I'll also get the benefit of leaving the room as late as I'd like on my last actual day since I'm paying for the following night.
See if a mattress run works for you.
Obviously a mattress run won't make sense for everyone, but if you're on the cusp of the new Explorist tier, it's worth taking a few minutes to calculate what it'd cost to get there. Personally I like to get at least triple my money in value to make the effort worthwhile. So while 1 or 2 mattress run nights make sense, any more than that starts to get questionable for me. But everyone's calculations are different, so do the math and see if one of these quirks work for you.

Loading ...
Other Recent Posts From The "Bet You Didn't Know" Series:
•  A Quicker Way to Finish Draining Prepaid Gift Cards at Amazon
•  Is Chase Using Bulk Fares for Sapphire Reserve Tickets?
•  Sears Shutdown, RadPad Issues, and Southwest Standby
Find all the "Bet You Didn't Know" posts here.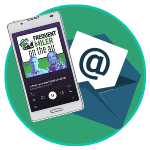 Want to learn more about miles and points?
Subscribe to email updates
 or check out 
our podcast
 on your favorite podcast platform.