On the heels of its blockbuster new personal card, the Chase Sapphire Reserve, Chase has introduced a new business card — the Chase Ink Business Preferred.  According to an article in Bloomberg, the new card will roll out "later this year".  That means soon.
As we previously reported, the new card will offer an 80K signup bonus, and 3X Ultimate Rewards points for travel, telecommunications, shipping and advertising on social-media and search engines. Meanwhile, the current Ink Plus and Ink Cash business cards continue to offer 5X Ultimate Rewards points for office supply purchases, cellular services, landline services, and cable services (TV and internet).
Unfortunately, according to The Points Guy, Chase will no longer offer the Ink Plus to new applicants once the Ink Business Preferred becomes available.  In other words, if you don't already have the Ink Plus card, now is the time to act!  There is no word yet on what will happen to the no-fee Ink Cash card.
Are you eligible?
You must have a business to apply for business cards.  That said, its not uncommon for people to have businesses without realizing it.  If you regularly sell items on eBay, for example, then you have a business.  Similar examples include: consulting, writing (e.g. blog authorship!), handyman services, owning rental property, etc.  In any of these cases, your business is considered a Sole Proprietorship unless you form a corporation of some sort.  If you want to keep things simple, you can use your own name as the business name and your own social security number as the business Tax ID.  You can optionally create a business tax ID (EIN), instantly and for free, via the IRS website here.
You can't have an Ink Plus card open for the same business.  I haven't actually found this written anywhere.  Instead, the application lists far more restrictive terms: "Chase cardmembers who currently have or have had a Chase credit card in any Rewards Program associated with this offer, may not be eligible for a second Chase credit card in the same Rewards Program."  Fortunately, I've never heard of Chase actually enforcing this rule as written.  From experience, I believe (but cannot guarantee) the following:
It is possible to get a new Ink Plus card for a given business as long as you don't already have the same card open for the same business.
It is OK to get an Ink Plus card if your business has an open Ink Cash card (or discontinued Ink Bold or Ink Classic).
It is OK to open a second Ink Plus card for a second business.
It is OK to sign up for lthe Ink Plus if you've had it before, but it is no longer open.  Most Chase cards require that you wait 24 months from when you last received a sign up bonus for the same card.  I don't see those rules in the Ink Plus application, but it's a good idea to abide by them just in case.
About 5/24
If you sign up for lots of credit cards, you may be subject to Chase's dreaded "5/24 Rule".  Chase will frequently deny applications when an applicant's credit report shows 5 or more new cards in the past 24 months.  This total includes accounts in which you are an authorized user and includes accounts from other banks.
You can determine your 5/24 status by viewing your credit report (I use the free website Credit Karma to do this) and counting all credit cards that show an open date of two years ago or less.  You should include cancelled cards in your count as well.  Note that inquiries are not part of the 5/24 calculation.
For detailed instructions see: How to count your 5/24 status.
If you have 5 or more accounts on your credit report that show an open date of two years ago or less, your Chase Ink application may be denied.  That said, you still have a chance.  Read on…
Finding the Ink Plus 70K offer
The Ink Plus 70K offer is currently available in-branch.  Many people have also received mailers for the 70K offer.  Some have even received mailers for 100K offers!  These targeted mailers have unique offer codes and can only be used once.
If you don't have a mailer and you're not near a branch, another option is to sign up online for the 60K offer, and then request a match to the in-branch 70K offer after you've met the signup bonus requirements.  I did this myself successfully over the summer.
How to improve your chances of success
I believe that the following can improve chances of success in signing up for the Chase Ink Plus:
Ask a Chase banker to check if you are pre-approved.  If so, you should be good to go even if you are over 5/24.  In this case, I recommend applying directly in-branch with that banker.
Use an EIN instead of your SSN when entering your Business Tax ID on the application.  I have absolutely no proof whatsoever that this helps, but it can't hurt.
Record all of the information entered into your application.  This is necessary for later use in case your application is initially denied.
Do not call the reconsideration line if your application goes to pending.  By calling, you risk losing out on an automatic (but slow) approval. I know a number of people who followed this advice with the Chase Sapphire Reserve card who were eventually approved despite being over 5/24.
What to do if your application is denied
If your application is denied, it may be possible to overturn the decision.  I've done so myself many times.  Here's how:
Call Chase's reconsideration line: 1-888-270-2127 and ask for reconsideration.  Be prepared to answer financial questions exactly the same as you entered in the application (that's why I said above to record your information for later use).  Also be prepared with reasonable (and true) answers to questions such as "Why have you opened so many cards?" "How long have you been in business?" "How much revenue did you make this year?"  "How much revenue do you expect next year?" etc.
Ask to speak to a supervisor if the first agent isn't helpful.
Call again later if the first steps are unsuccessful.  It's surprising but true that you can sometimes luck into a more helpful agent.
If all of the above fails, ask your Chase banker to submit a Special Consideration Form on your behalf.  You do need to have $10K or more on deposit to do so.  If you initially applied through a Chase banker he/she will have more incentive to write a compelling argument for your approval (i.e. they'll earn a commission if you're approved).  Some people have successfully circumvented 5/24 rules with the Special Consideration Form.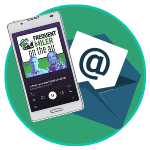 Want to learn more about miles and points?
Subscribe to email updates
 or check out 
our podcast
 on your favorite podcast platform.