Over the last few years change fees have gone up faster than my weight did while I was on the In and Out Burger diet. It seems every time you turn around, airlines have tacked another $50 onto the fee for the privilege of changing your ticket. With change fees reaching as high as $200 per person for domestic flights on some airlines (yes, American, that's your change fee page I just linked to, don't look away pretending you didn't see it), angry consumers are often stuck with unwanted tickets that aren't even worth what they would cost to change.
Most of these fees are not just absurd, but unconscionable. While there's certainly a cost to the airline for taking a seat out of inventory, given the current high load factors across the industry, they're going to be able to resell that seat most of the time (and likely for a price higher than they originally charged since it'll be closer to departure when it's resold).
Fortunately, one airline has recently introduced a new way to change tickets without paying enormous change fees. While it's not as good as Southwest, who should be applauded for continuing to be the only major U.S. carrier to allow ticket changes with no fees at all, it's still a major step forward compared to the rest of the industry.
The Virgin America "Plans Change Pass"
When booking a Virgin America ticket on virginamerica.com, after you go through the flight, airfare, and seat selection screens, eventually you'll find yourself on Virgin's "upsell" option page. As with most other airlines, you'll be given the opportunity to pay extra for early boarding or faster security screening, and to prepay for your checked bags.
But now a new intriguing option has been added. Virgin calls it the "Plans Change Pass."
The Plans Change Pass is very simple — for an extra $25 you are allowed to change your ticket anytime without paying any change fees. The only cost will be any difference in airfare. If your new flight costs more, you'll have to pay the difference. If it costs less, you'll get a credit to your Virgin America Travel Bank to use later as you wish.
Right off the bat, this is a major savings from Virgin's normal change fees of $100-$150, so if you think there's any chance you might want to change your ticket, you'll want to grab the Plans Change Pass. But it's actually even more powerful than that. Take a look at the terms and conditions, especially the part I've highlighted.
Virgin's "Plans Change Pass" offers not just one free change, but unlimited changes to your ticket. That means you can move your ticket around endlessly prior to departure in search of the best date and time, or even a cheaper airfare, and it won't cost you a dime in fees.
American has a similar program that offers to waive their $200 change fee if you purchase their Choice Plus fares. But Choice Plus fares, while offering a few other (mostly useless) benefits as well, generally run $80 more than the base fare each way. That's more than 3 times the cost of the Virgin Plans Change Pass, which is $25 regardless of whether you're booking one way or roundtrip.
But hang on, because it gets even better.
As the Plans Change Pass terms and conditions state, you can even change the origin and destination of your ticket. Basically, what this means is that by adding the $25 Plans Change Pass to your ticket, you're effectively turning a nonrefundable ticket into one that's practically unrestricted.
If you pay for the Plans Change Pass and find that for whatever reason you aren't going to take the trip you originally intended but don't have a new destination in mind yet, all you have to do is rebook your ticket to a new flight as far out on the schedule as possible, and then when you're ready to use the value of the ticket for a new trip, rebook it again to the flight you actually want. You'll pay no fees for any of the changes, only the actual airfare.
A few restrictions, but not deal killers.
The two major restrictions on the pass are that you cannot change the name on the ticket, nor can you change the cabin (the Plans Change Pass is currently only available for Main Cabin tickets). And of course, you can't get an actual cash refund. Unused value goes into your Virgin America Travel Bank which you can use on a future Virgin America ticket.
Also, three other things to keep in mind. First, each passenger on an itinerary has to pay a separate $25 for the Plans Change Pass — one pass doesn't cover all passengers. But you can pick and choose who you're buying the pass for if only some passengers on a joint itinerary might change their flight.
Second, you must change the ticket before the departure time. You can't wait to do it after the flight has already left or you'll forfeit the ticket value.
And third, you can only get a Plans Change Pass when booking a paid ticket (award tickets are not eligible) on virginamerica.com or by calling Virgin America directly. It's not currently available via third-party travel agencies such as Expedia or Orbitz and you can't add it on later after your ticket purchase is complete.
One instance where the Plans Change Pass is a bad choice.
If you're thinking "this is great, I'm going to buy the Plans Change Pass every time I fly Virgin America!"… hold on a second. Because if you fly Virgin that often, there's another option you should consider.
Virgin America, in conjunction with their banking partner Comenity Bank, currently offers two different flavors of the Virgin America Visa credit card. The standard $49 version has basic perks such as first checked bag free and priority boarding. But the Virgin America Premium Visa Signature card has several premium benefits, including no change or cancellation fees on paid Virgin America tickets.
The premium version has an annual fee of $149, so if you're flying 6 or more Virgin America flights a year and would likely purchase the Plans Change Pass for those flights, you'll be better off applying for the Virgin America Premium Visa Signature card and paying the annual fee. That way you'll also get the card's other benefits such as 15,000 Elevate bonus points for signing up, $150 companion ticket, 20% off inflight purchases, and so on.
Virgin's Plans Change Pass is a great new affordable add-on option for folks who want to lock down a ticket but have the flexibility to change it later. In an era of outlandish fee gouging, it's nice to see at least one airline join Southwest in going the opposite direction.

Loading ...
Other Recent Posts From The "Bet You Didn't Know" Series:
A Map of Walmart MoneyCenter Kiosk Locations
Retrieving Online Itemized Receipts For Rental Car Tolls
A New and Improved Staples Rebate Option?
Find all the "Bet You Didn't Know" posts here.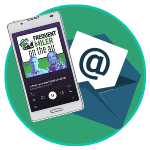 Want to learn more about miles and points?
Subscribe to email updates
 or check out 
our podcast
 on your favorite podcast platform.