One of the toughest things about playing the points and miles game is keeping up with constant changes. What worked yesterday might not work today, and there's usually no way to predict how long a deal will last. Unless it involves buying United tickets with Danish Kroners, in which case the deal ended before it even started.
So in an effort to keep the "Bet You Didn't Know" archives current, every 3 months or so I'll write an update that covers major changes to all the previous "Bet You Didn't Know" posts. When there have been changes that affect the entire concept of the original post, I'll update the original post as well.
I'll also include the poll results in each of these quarterly updates. I really do look at those polls every week and use them as a guide to determine what kinds of tips are useful to Frequent Miler readers, so vote and let me know when a post was helpful or not helpful to you.
No more multiple US Airways Mastercards?
Based on reader comments in the January 9th post "Getting a second US Airways Mastercard," a lot of people had success in getting approved for another US Airways card and its associated 50,000 mile signup bonus even while already having a first card open. Based on poll responses, over 78% of readers learned a new tip from this post.
However, a few days ago we got the following message from Twitter user Daniel Tahara…
@FrequentMiler Barclaycard added a computer restriction to the USAirways MC. Applied 1/30 and got reply saying that I have "max # of this prod"

— Daniel Tahara (@DanielTahara) February 10, 2015
That would seem to indicate Barclaycard has updated their computers to spot applicants that already have an open US Airways card and decline the new application. Booo.
But hold on a minute…
The FlyerTalk thread that's specific to the US Airways card has reports of applicants still getting approvals for a second card (and even 3rd) as recently as a week ago. So I wouldn't lose hope just yet, but definitely monitor that thread for the most recent reports before you apply. You can even be a good member of the community by adding your application result to the thread.
The window is likely closing on this card one way or another within the next 60 days. Some reports have March 31st as the final day of the card, but those are unconfirmed — it could be earlier or later. Either way, if you're going to go for it, do it soon. Personally I will probably try for a third card in the next few weeks as an experiment, and I'll report back with my findings.
More ideas for 1-point transfers
In last week's post about how to "Prevent miles from expiring with 1 point transfers" I offered some options on how to keep miles alive with just a few points and asked readers for their own ideas. There were a lot of great suggestions, but I thought two in particular were worth sharing here and adding to the original post.
I mentioned this option in my U.S. News column about extending expiration dates but neglected to include it here, so thanks to Grover's Bathtub for reminding us that you can make a low-point transfer from one program to another using points.com to keep miles from expiring. The transfer ratios are terrible, but of course that doesn't matter when you only need to exchange a few points to delay an expiration deadline. This transfer also has the advantage of extending the expiration dates on both the incoming loyalty program and the outgoing loyalty program, since both will have activity from the transfer.
Commenter Douglas mentioned that you can use the new United MileagePlusX app to buy anything for $1 and the miles show in your United account almost immediately. A number of bloggers have been experimenting with the MileagePlusX app, so check out the reviews at Travel with Grant and elsewhere.
67% of poll respondents learned a new tip from last week's post, so with these two additional ideas and the other comments in the post, hopefully even more readers will pick up something new.
Other Google Flights features
The November 21st post exploring "The magic of Google Flights" only scratched the surface of what you can do with Google Flights. I'm going to put together a comprehensive guide to Google Flights for a future "Bet You Didn't Know" column, but commenter Chris mentioned a couple of great additional features that you can play with right now…
You can set filter parameters, like airline/nonstop, and keep them filtered for future searches when you change airports, date or COS. When using the calendar function with that, you get a larger matrix of days with your preferred carrier compared to just the Delta site, for example.

The calendar function/graph option isn't very noticeable though. Look for the bar graph icon below the departure date input. After you select that, at the bottom of the graph, you can also increase the length of stay as well as add +/-3 days to the dates of travel.

Lastly, and my favorite, you can list up to five airports for the outbound and the return. That's 25 different permutations of airports. Just separate them with commas. I think you have to use airport codes for this, though.
73% of poll respondents either weren't familiar with Google Flights at all or didn't know about the blue booking buttons that make complex itineraries easy to book, so I hope a future Google Flights guide will be helpful to many, and thanks for the great tips, Chris.
And the rest…
If there's any new info I should know about the rest of the previous "Bet You Didn't Know" posts as listed here, please let me know in the comments below, and thanks to everyone for reading and your input!
"5x for physical Sears gift cards" (59% of poll respondents learned a new tip)
"How to silence the Walmart MoneyCenter Express" (76% learned a new tip)
"Tricks to using Virgin Atlantic miles to fly Delta" (72% learned a new tip)
"Elite credit card customer service" (71% learned a new tip)
"Never miss an Amex Sync deal with Offersbot" (94% learned a new tip)
"What to do when British Airways doesn't show partner availability" (59% learned a new tip)
"Dining bonuses without expensive dining checks" (57% learned a new tip)
"Maximizing Marriott's 5th Night Free on longer stays" (93% learned a new tip)
"How to setup credit fraud alerts by text or email" (86% learned a new tip)
"Access the US Airways upgrade list by app and web" (68% learned a new tip)
Find all the "Bet You Didn't Know" posts here.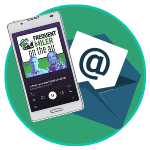 Want to learn more about miles and points?
Subscribe to email updates
 or check out 
our podcast
 on your favorite podcast platform.