As we approach the end of the year, some of us are looking at our elite status situation and realizing that we haven't yet met our goals.  If you were hoping to reach high level elite status with Marriott, please take a look at our recently re-published post: 12 Shortcuts to Marriott Platinum Elite status (2019 edition).  In this post, we'll drill into one of the 12 shortcuts: get 10 elite nights by booking a meeting.  Did you know that you can book Marriott meetings online?  Prior to reading this post from Loyalty Lobby, I didn't know.
Elite Status Overview
The sweet spot elite status, in my opinion, is Platinum Elite.  This will get you the vast majority of the best benefits: 4pm late checkout, 50% point bonus, welcome gift, free breakfast at most properties, and lounge access.  And, when you earn 50 elite nights you also get a Choice Benefit, such as 5 Suite Night Awards.
Marriott Meeting = 10 Elite Nights
Elite nights are usually earned from actual hotel stays (both paid and award stays count).  However, as pointed out in our shortcuts to elite status post, there are many other ways to earn nights.  One of those ways is to book a meeting.  Once per calendar year, you can earn 10 elite nights by holding a meeting at a Marriott hotel.  Of course, you don't need a real meeting to make this happen.  You could book a meeting room just for yourself.
I have friends who have negotiated meeting rates as low as $60 or $70 for an hour in a meeting room.  That's great, but if you're not interested in calling around and negotiating, you can find rates online as low as $100 for half a day.
Whether you book online or off-line, make sure to avoid properties that don't participate.  Marriott's website lists the following:
*The following brands do not participate in Marriott Bonvoy™ Events: Marriott Executive Apartments®, Residence Inn®, TownePlace Suites®, Design Hotels™, Bulgari Hotels & Resorts, The Ritz-Carlton Reserve®, and Vistana properties.
Booking Online
Click here for Marriott's Meetings and Events page.
This is an affiliate link. I think we'll earn a small commission if you book a meeting this way. Thanks!
Step 1: Search for meetings near you (or someplace that you'll visit)
Important: Make sure to enter 0 guest rooms otherwise the system will not let you book a single day meeting:
Step 2: Look for $200 prices
Depending on where you search, you may see several pages of results.  Many results do not display prices.  Keep scrolling and paging until you find a convenient option for $200.  If you don't find this option, you can try a different location.
Step 3: Reduce price to $100
Click "Book Now" and then alter the time-window to four hours or less.  You should then see the estimated cost drop to $100.
Watch our for high fees
With all bookings you will also have to pay taxes, fees and potentially service charges.  I sent an inquiry to the Auburn Hills property shown above to find out about these fees.  I was told that I would be charged a 24% service charge and 6% in taxes.  That means that this $100 booking would end up costing $130.  That's nuts.  My guess is that it should be possible to negotiate a lower service charge if you explain that you don't need any service at all.  You're happy to use the meeting room as-is with no setup and you don't want any food or drinks brought to the room.
Wrap up
I don't need any extra nights this year (I already have enough for Titanium status), but I figured that this could be helpful for those who are short 10 nights or less.  Keep in mind that you may be able to do this cheaper by calling around, but make sure that the meeting salesperson agrees in writing that you'll get 10 elite nights for booking the meeting.  If you book online, I don't believe it's necessary to question this since that benefit is written directly on the Marriott website: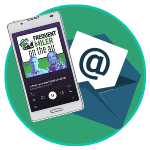 Want to learn more about miles and points?
Subscribe to email updates
 or check out 
our podcast
 on your favorite podcast platform.