If you stay at Marriott hotels often, but not often enough to earn high level Elite status, you may be missing out on perks like free lounge access, room or suite upgrades, free breakfast, etc.  You don't necessarily need to stay more nights at Marriott hotels to get to high level status, though.  In this guide you'll find a number of shortcuts to achieve Platinum status or Titanium status more easily…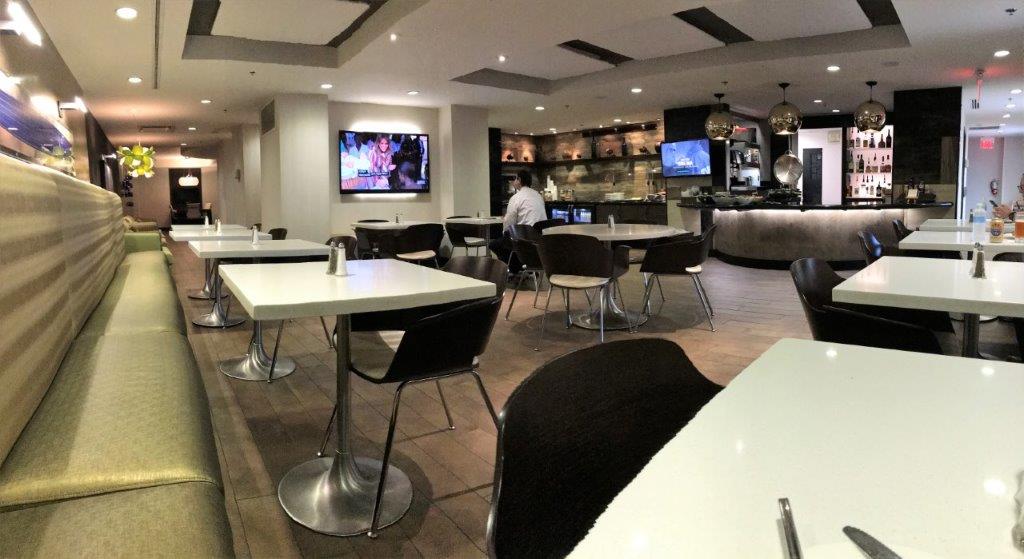 Background
One cool thing about Marriott Bonvoy, besides its delightful name, is that elite perks are pretty good for a hotel chain of its size. Unfortunately, Marriott doesn't apply the same benefits uniformly across their brands, and even within brands some properties are allowed exceptions.  Still, I find that Platinum or Titanium perks at Marriott hotels are often sometimes very good.  You can find everything you need to know about Marriott Bonvoy in our complete guide.
Here's a summary of Marriott's elite perks:
| Elite Status Level | Requirements Per Year | Key Benefits |
| --- | --- | --- |
| Silver Elite | 10 Nights | Late checkout, 10% point bonus |
| Gold Elite | 25 Nights | 2PM late checkout; 25% point bonus; welcome gift (points only); room upgrade; enhanced internet |
| Platinum Elite | 50 Nights | 4PM late checkout; 50% point bonus; welcome gift w/ breakfast option; room upgrade includes suites; lounge access; Choice benefit (such as 5 suite night awards) when you achieve 50 nights. |
| Titanium Elite | 75 Nights | All of the above, plus: 75% point bonus; United Silver Premier status via RewardsPlus; Ritz-Carlton suite upgrades; Additional Choice Benefit (such as 40K free night certificate) when you achieve 75 nights. |
| Ambassador Elite | 100 Nights + $23K Spend | All of the above, plus: Ambassador Service (dedicated Marriott agent); Your24 (Choose the 24 hours of your stay. For example, choose to check in at 9am after an overnight flight). |
The sweet-spot elite status, in my opinion, is Platinum Elite.  This will get you the vast majority of the best benefits: 4pm late checkout (not guaranteed at resorts), 50% point bonus, welcome gift, free breakfast at most properties (see this guide for details), and lounge access at many properties.  And, when you earn 50 elite nights you also get a Choice Benefit, such as 5 Suite Night Awards.
The next level of status, Titanium Elite, adds a 75% bonus on point earnings (vs. 50% bonus with Platinum status), United Premier Silver elite status, and the possibility of getting complementary Ritz-Carlton suite upgrades.  In addition to getting Titanium status when you hit 75 elite nights, you also get to pick a second Choice Benefit such as a 40K free night certificate.
Of course, you might not have the opportunity to actually stay at Marriott properties 50 nights per year for Platinum status or 75 nights per year for Titanium.  But all hope is not lost.  There are quite a few shortcuts to Marriott Platinum and Titanium Elite status that you can pursue instead…
Two Distinct Paths for Marriott Elite Status Shortcuts: Elite Nights vs. Big Bang Shortcuts
There are two types of shortcuts to elite status.  One type of shortcut offers a way to get elite nights more quickly or easily.  Elite night shortcuts are stackable.  That is, you can mix and match these shortcuts in order to earn whatever level of status you want. Big Bang shortcuts are not stackable. Each Big Bang shortcut offers a way to get to a specific level of status, but if you want to go for a higher level of status, these won't help.  For example, spending $75,000 on the Ritz-Carlton card will give you Platinum Elite status (big bang), but that won't get you any closer to Titanium status, nor will you get any 50 night Choice Benefits.
Elite Night Shortcuts
The following shortcuts are stackable.  You can earn elite nights from one or more of these options in order to add up to the 50 or 75 nights you need.
Up to 40 elite nights by being a Bonvoy cardholder.  This is by far the simplest option. Almost all Marriott and Ritz credit cards offer 15 elite nights per year simply by being a card member, and the Bonvoy Brilliant card offers 25 nights.  You can find a complete list of cards here. Having more than one consumer Marriott card or more than one business card won't give you more than 15 or 25 elite nights.  That said, you can get up to 30 or 40 elite nights by holding both a personal Marriott card and a business Marriott card.  Important: Marriott has complicated rules regarding whether you can be approved and/or earn a welcome bonus with a new credit card.  See this post for details: Are you eligible for a new Marriott card?  The simplest option is to get both the consumer Amex Bonvoy Brilliant card and the Marriott Bonvoy Business American Express Card.
1 Elite Night Per $3K Spend.  Two legacy Marriott cards offer 1 elite night per $3K spend (you can find a complete list of cards here, along with a chart showing which cards offer elite nights for spend).  Of the two legacy cards that have this feature, readers are most likely to have the Chase Bonvoy Premier Credit Card, but only if they turned down upgrade offers to the Plus version of this card.  Unfortunately both cards that offer this feature only give cardholders 1 point per dollar spent (except in certain categories of spend), whereas most other Marriott cards offer a minimum of 2 points per dollar.  This means that this spend is costly in that you lose the ability to earn more points for your spend.  It's especially costly if you consider that you can earn far more than the value of 2X Marriott points for that same spend with other cards.  See: Best Rewards for Everyday Spend.
1 Elite Night Per $5K Spend.  The Marriott Bonvoy Boundless Card from Chase earns 1 elite night with each $5K spend.  While that's not as good as the ability to earn 1 elite night per $3K spend available on old no-longer-available cards, this card has the advantage of earning a minimum of 2x points on all spend and so your spend towards elite status is a bit less of a waste.  See this post for Nick's analysis: Marriott Boundless card changes – 3x categories and elite nights from spend.
Book award nights.  Marriott hotels are sometimes available for as few as 4,000 points per night, but more often you'll see the cheapest hotels starting at around 5,000 points.  Just as with paid nights booked through Marriott, award nights earn elite night credits.
Use free night certificates.  If you have free night certificates (which you can get from simply having certain Marriott credit cards or from completing various Marriott promotions), you'll earn elite night credit when you use those certificates.
Book 5th night free awards (even if staying 4 nights).  For example, you can book a 5K per night hotel for 5 nights for 20,000 points.  Note that you do have to check into the hotel to get credit.  If you don't plan to stay all 5 nights, I recommend that you discuss your plan with the hotel manager since they may check you out early if they see that you're not there.
Choice Benefit: 5 Elite Night Credits (useful for getting to 75 nights).  This is a weird one.  You won't have access to this Choice Benefit until you've earned 50 elite nights, and the 5 elite nights can only be applied to the same calendar year in which you earned the Choice Benefit selection.  Therefore, the only good uses for this option are to help you get to Titanium Elite or Ambassador Elite status, or to increase your lifetime elite night count.  Learn more about Choice Benefits here.
Double Elite Night Promo. Every now and then Marriott offers a promotion where you can earn double elite nights for qualifying stays.  You'll find details of a recent double-elite night promo here: Marriott's Surprisingly Good New Promo: Earn 1k Bonus Points Per Night + Double Elite Nights.
Once you earn elite status this year, your status will be good for the rest of this year, all of the next, and through February of the year after that.
Advantages to elite night shortcuts (as opposed to Big Bang shortcuts below):
Big Bang Shortcuts
The following shortcuts will get you to a specific elite level, but you can't stack them with elite nights to get higher status.
Credit card Gold status.  The Bonvoy Bountiful, Bonvoy Bevy, and Ritz-Carlton Card (available only as an upgrade from a consumer Chase Marriott card) offer automatic Marriott Gold status.  Similarly Amex Platinum cards offer free Gold status (you must enroll).  This all-in-one status does not get you closer to earning a higher tier of status.
Credit card Platinum status.  The Marriott Bonvoy Brilliant Card offers automatic Marriott Platinum status.  This all-in-one status does not get you closer to earning a higher tier of status.
Spend $75K for Platinum. The Ritz-Carlton Card (available only as an upgrade from a consumer Chase Marriott card) offers Platinum Elite status with $75K spend within a calendar year.  This all-in-one status does not get you closer to earning a higher tier of status.
Status Match / Challenge.  Every now and then Marriott offers to match status from a competing hotel chain for 90 days.  Usually it works like this: After enrolling, if you complete 16 paid nights during those 90 days, you can retain status for the rest of the current year and through February of the next.  Marriott doesn't usually publish status match details, but you can find recent reports at StatusMatcher.  Ultimately, the best option is to call Marriott and ask if they'll match your from a competing chain where you have elite status.
Timeshare Ownership: Marriott Vacation Club and Vistana are timeshare ownership programs affiliated with Marriott, and each offers elite status under certain conditions.
United MileagePlus Premier Gold or higher status: Via RewardsPlus, United elites with Gold status or higher get Marriott Gold.
Disadvantages to all-at-once shortcuts:
Earning one level of status doesn't help you get to the next. For example, if your Amex Platinum credit card gives you Gold status, you're just as far from earning Platinum status as someone with no status at all.
You won't earn Choice Benefits.
You won't make progress towards lifetime status elite nights (but you will add lifetime elite years).
Marriott Elite Status Shortcut Graveyard
The following shortcuts are no longer available:
Host a meeting in order to earn 10 elite nights [DEAD]
Birthday Elite Night Credit [PAUSED: Let's hope this comes back!]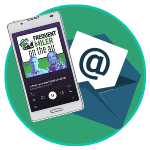 Want to learn more about miles and points?
Subscribe to email updates
 or check out 
our podcast
 on your favorite podcast platform.